Deadline looms for South African teacher kidnapped in Yemen
The kidnappers released Pierre Korkie's wife but have yet to set the 53-year-old free
It has been six days since contact was lost with al-Qaeda militants holding a South African teacher hostage in Yemen. Pierre Korkie, 53, has been held captive for nearly ten months. He and his wife, Yolande, were kidnapped in the Yemeni city of Taiz. She was released last month and is back home– but only after weeks of sensitive negotiations ended and the militants finally were convinced to set her free, with no ransom money being paid.
Now with every passing moment, the negotiator's anxiety heightens. There is an deadline approaching, this Saturday – one that the kidnappers set as Pierre Korkie's execution date, if the ransom money isn't paid over.
Those negotiations were the sole responsibility of Gift of the Givers manager, Anas al-Hamati. He spent weeks trying to create some type of relationship with the kidnappers, earning their trust and convincing them to release Korkie's wife, unharmed.
Watch Interview with Anas al-Hamati here
Speaking to Al Arabiya in Dubai, Anas al-Hamati stated that he was forced to flee Yemen and was accused by the kidnappers of stealing the ransom money meant to pay for his release. They want $3 million and are apparently refusing to believe that a recent trip to Yemen by South African authorities saw no money exchange hands.
Initially his only form of contact with the kidnappers was via telephone, but he was later able to meet them face-to-face. "Its my duty to save their lives," he says, "If I get a chance to save the life of anyone else I won't hesitate to do that, that is what God put me on this earth to do even if I don't know the people who's lives are the ones that need me."
Al-Hamati found himself negotiating for the lives of the South African couple last year, a year after joining the Gift of the Givers organization.
According to Korkie, he had no preconceptions about how difficult and stressful this task could be. He says he hasn't even been totally honest with his own family, "they don't know exactly what's going on, its not only that they threatening my life now they also want me to pay some of the ransom money too, the trust is gone. It's broken."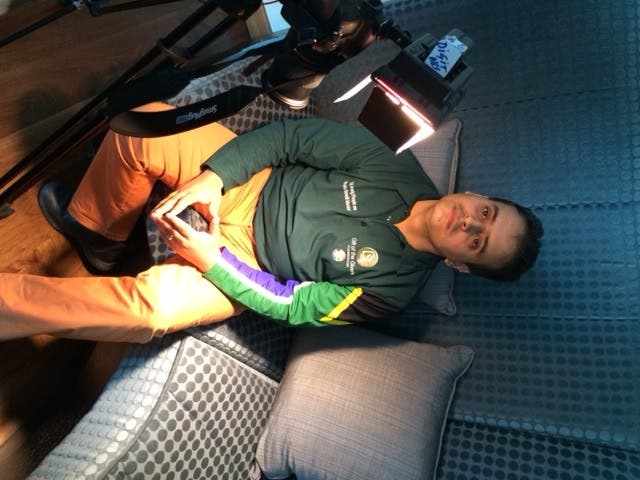 The clock is ticking for Korkie too. The kidnappers are threatening to execute him if the ransom money is not paid. South Africa does not pay ransoms as a matter of policy, despite concern from that government about what could happen next.
For al-Hamati, there is still hope that Korkie will make it back home. But he fears the teacher's health is deteriorating, fast. His wife says he is suffering from a hernia, and has kidney problems, and has not received any treatment since being held captive. "I was the main negotiator, now no one has contact with them," says al-Hamiti but still " I don't think they have harmed him, I just don't believe it."
There is South African embassy in Yemen but the South African authorities that went to the Arab country in January tried their utmost to appeal Korkie's release. Going live on a Yemeni television station to try and send a message to the kidnappers, though, may not have been a good idea at all. Al-Hamati says this is what led to the break down in talks for him as a negotiator.
The kidnappers are still adamant that the South African government paid over the ransom money to al-Hamati but he kept it for himself. He says he tried to explain to them that there was never any money but to no avail. "After the deputy minister left Yemen they say now, where is our money, I said there is no money they said I am lying."
Al-Hamati says the last message he received from them was via SMS – "it shocked me to my core, it was a picture of a bomb belt." He says the mobile phone numbers he had for the captors have changed, and there has been no communication with them. His only hope is to somehow make contact with them and try again, to reunite a man he has never met with his family.