Kansas officials pay tribute to Saudi man who thwarted ISIS attack
A ceremony to pay tribute to Arbash is due to take place at the university on Friday
Officials in the midwestern U.S. state of Kansas stood for a minute of silence to pay tribute to a Kansas-educated Saudi man who stopped an ISIS bomber from entering a mosque in a suicide attack in the Gulf country last week.
Abdul-Jalil al-Arbash died when the suicide bomber blew himself up after being denied entrance into the Imam Hussein mosque in Dammam.
See also: Social media tributes pour in for Saudi hero who thwarted ISIS attack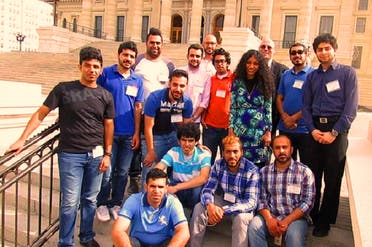 According to Al Arabiya News Channel, the officials welcomed around 300 Saudi students, who are currently studying at the State University of Witchita - from which al-Arbash graduated- to give them a certificate honoring the hero.
Arbash was an engineering student at the university.
Speaking to Al Arabiya News Channel, Said al-Ghamedi, one Saudi undergraduate studying at the university, said that "the honoring certificate was an initiative taken by the state legislature after they heard about Arbash's heroic act."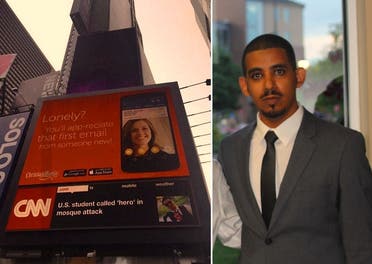 Al-Ghamedi also said that a ceremony to pay tribute to Arbash is due to take place at the university on Friday.
The event, which will be covered by local press, is due to be attended by other Saudi students from across the U.S.