As London overtakes New York murder rate, social media influence on youth raises concerns
Social media sites have now become an important part of most people's lives, almost to the point of addiction for some, but they have also become dangerous in that they are driving children to commit violence and murders "within minutes".
Britain's senior-most police officer Cressida Dick has warned that trivial arguments between youths are escalating into stabbings and murder at an unprecedented rate thanks to social media.
"The goading of rivals on online message boards and video sites revs people up and normalizes violence" said Dick, the Metropolitan Police Commissioner. The first female head of the Metropolitan Police, Dick has made the tackling of violent crime central to her work since she took up the position last year.
Dick, 57, blamed the febrile online atmosphere, drug-dealing, absent fathers and socio-economic conditions of the families as factors responsible for the rising knife crime. Unlike in the US, both licensed and unlicensed guns, are very difficult to procure in the UK and hence knife crime is more prevalent.
Slow response
The Police Commissioner said that social media websites which have been criticized for their slow response to terrorist propaganda and online pedophile material need to remove content that stoked violence too.
"There is definitely something about the impact of social media in terms of people being able to go from slightly angry with each other to 'fight' very quickly," Dick told The Times newspaper.
She claimed that gangs who "posture on social media", including rap videos in which they goad rival and glamourize violence, make violence faster and "made it harder for people to cool down".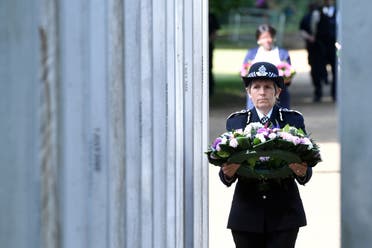 A few weeks ago an 18-year-old girl, Miriam Moustafa died after she was attacked by 10 girls in Nottingham city in central England. Her family says that the attack took place because she was mistaken for an Instagram user who had been goading the gang.
London detectives claim that online disputes on sites like YouTube, Facebook and Google have resulted in real-world violence. The owners of these websites have been severely criticized for failing to take down extremist material.
Earlier in March the European Commission warned internet companies to remove such material within an hour of being notified or face legislation forcing them to do so.
Fatal stabbings
Dick's comments come at the same time as data from the Office of National Statistics (ONS) show that fatal stabbings in England and Wales are at their highest since 2010-11. There were 215 homicides involving a knife or other sharp in the year to March.
For the first time in its history London's murder rate has overtaken that of New York City in the months of February and March 2018.
Over the years there have been many comparisons between the two cities as both have a cosmopolitan population of over 8 million with a mix of rich and poor calling the cities their homes, however New York has always been seen as more dangerous with its crime rates higher than the British capital.
In February 2018 the New York Police Department dealt with 11 homicides, while London's Metropolitan Police investigated 15 deaths. In March there were 22 killings in London while New York had one less at 21.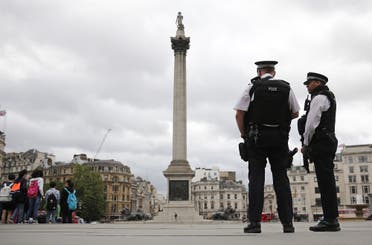 Comparison with New York
Though the comparison is purely academic and London's newly acquired position may be temporary, what is worrying the British police is the rising in knife crimes across the country.
Stabbings in London are at their highest level in six years with a 23 percent rise from last year, while knife crimes across the UK has risen by 21 percent in the 12 months to September 2017 according figures released by the ONS.
"These statistics show the terrible repercussion around the country of a government that has been desperately weak on crime for the last eight years, as well as weak on the causes of crime," said Sadiq Khan, the Mayor of London.
"The government must urgently increase funding for the police as well as restoring funding for the services that provide alternative paths away from crime, such as youth services, education, probation and mental health services," added Khan.
Despite all this, a Scotland Yard spokesman reassured people by claiming that "London remains one of the safest cities in the world".