La Furia Española: On the brink of disaster lies hope
The next match on Wednesday against Chile will be a do-or-die scenario for Spain
The Spanish team was demolished in their last match against Holland. This year's Spanish squad carries many of the players who won the last World Cup. But they are four years older, and many people are beginning to think that the team has outstretched itself and that Vicente Del Bosque should have incorporated fresher legs—younger players—into the current squad. The disappointing result against Holland reinforces that belief.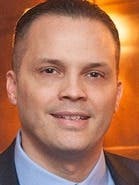 Not every loss carries the same weight. Actually, every defeat carries a different weight in the psyche of a team. It is one thing to lose by one or two goals, but it is a completely different animal to be humiliated in front of the world by losing 5 goals to 1. Such a defeat rattles the bones and keeps one awake, even bringing nightmares. Moreover, it may be painful, even for those who are seemingly unsusceptible to pain. The Spanish loss against Holland is this kind of defeat, weighing heavily on those players and shaking their very foundations.
Nevertheless, the Spanish team is in a very interesting position. The squad's current situation may just be a unique opportunity to galvanize this group of men, to motivate them and bring them back from the brink of complete disaster.
Merely the thought of recently having been humiliated—the pain, torment, and trauma suffered—may be the catalyst for a reversal of fortunes. Whether the Spanish team will be able to stage a comeback really depends on the kind of leadership they possess within. And here lies the opportunity for Del Bosque to live up to his reputation and to be remembered fifty years from now as a leader of men.
Psychological approach

With the right psychological approach, the Spanish team could be inspired to return from the shadows and overcome the stigma of their defeat. It really all depends on how one chooses to interpret the situation. As the poet John Milton once said, "The mind is its own place, and in itself can make a heaven of hell, a hell of heaven."
The next match on Wednesday against Chile will be a do-or-die scenario and may just be one of those epic, legendary World Cup matches. Depending on the results from this set of matches in the group phase, the Spanish side could even be eliminated before the last round of the first stage of the tournament. In fact, if Spain loses to Chile and Holland beats Australia, then La Furia is out of the competition.
The real question remaining is whether Del Bosque will be able to capitalize on Spain's current situation to motivate the team and get the best from his players for the next match against Chile.
It is a golden opportunity for a coach to get everything out of his athletes—to challenge them to put everything on the line for their team and country. Del Bosque must plant the seed in his players' minds that the next match will be a defining moment in their careers and for their legacy.
Del Bosque must create a sense of urgency by making it clear to his players that their reputation, honor, pride, and even manhood are on the line. He must emphasize that everything they have accomplished over the years may be eclipsed by their defeat by the Dutch. A collective commitment to valiantly fight, sacrifice, and never surrender must be established before they take the field against Chile. They must be made aware that this is the match of their lives and that they must win at all costs to redeem themselves. Anything less than that would be considered another setback.
We will just have to wait and see what the Spanish side is made of. Will they go out humiliated, or will they go down fighting 'til the very end? Will they be remembered as the team that took a beating from Holland or the team whose distinct style of play led them to win a World Cup for their country?
Sometimes, being so profoundly disgraced brings out a fighting spirit. From a crushing loss and the ashes of a harrowing defeat comes the possibility of redemption. And that is why it may be too early to give the Spanish team their last rites: they may not be dead just yet. Now, it's up to Del Bosque to keep them alive.
Ricardo Guerra is a journalist and blogger with degrees in political science, international relations, and physiology. His articles have appeared in several international publications in five different languages, and his writing covers topics related to medicine, science, sports, politics, and current events.