International football bodies fight over Arab talent
Morocco and Algeria have lost out recently on potentially world-class talent playing under their national flags
Lyon's start to the French season has been rocky with three wins from eight matches. But the season has, so far, had a constant beam of promise in the shape of Nabil Fekir. His former coach even compared him to Real Madrid's James Rodriguez.
The 21-year-old attacker has scored three goals from five matches, prompting interest from France's national team coach Didier Deschamps and Christian Gourcuff of Algeria. Fekir will shun the opportunity to represent the country of his parent's birth, in favor of joining up with Les Bleus after completing the 2015 UEFA U21 European Championship qualifiers.
This complex decision of allegiance is now commonplace in international football. Seemingly formidable barriers have been smashed down in no time by the globalization of football. The pattern of player migrations has changed over the last 25 years and the emergence of stars who hold dual-citizenship, like Fekir - or in the case of Manchester United's young starlet Adnan Januzaj, there were several: Albania, Kosovo, Belgium and Serbia.
No longer are players nurtured through respective national systems, but instead are part of a massively growing head-hunting strategy, that for some countries spans the length and breadth of continents. This summer's World Cup was a platform to illustrate the rapidly changing dynamics of society in Europe, with 25 French-born players and 12 German-born players donning the colors of other national teams.
Algeria, for example, were instigators of reforms in FIFA's eligibility regulations with current FIFA executive committee Mohamed Raouraoua leading the calls for changes in the statues of the world's governing body. FIFA finally relaxed regulations of dual citizenship in 2010, opening up a massive scramble for talent between former colonial powers in the game.
Fifteen of Algeria's 23-man squad at the World Cup in Brazil were born in France, for instance. The Algerian national team went on to reach the Last 16 of the tournament; that improvement highlighting the quality of talent at their disposal.
Germany, Switzerland and Belgium have benefited in Europe from the new dual-nationality system, managing a greater pool of talent than before. In continental context, though, the Desert Foxes have, perhaps, grown above their African federation rivals with a broader selection of high-quality players from Europe's top five divisions - and still to emerge prospects from France.
Karim Bellarabi
But Algeria's Maghrab neighbors haven't perhaps had the same fortune - almost exceptions to the mutually-benefiting landscape of dual citizenship. This week, Germany persuaded Bayer Leverkusen's impressive 24-year-old attacker Karim Bellarabi to commit his international future to the German national team.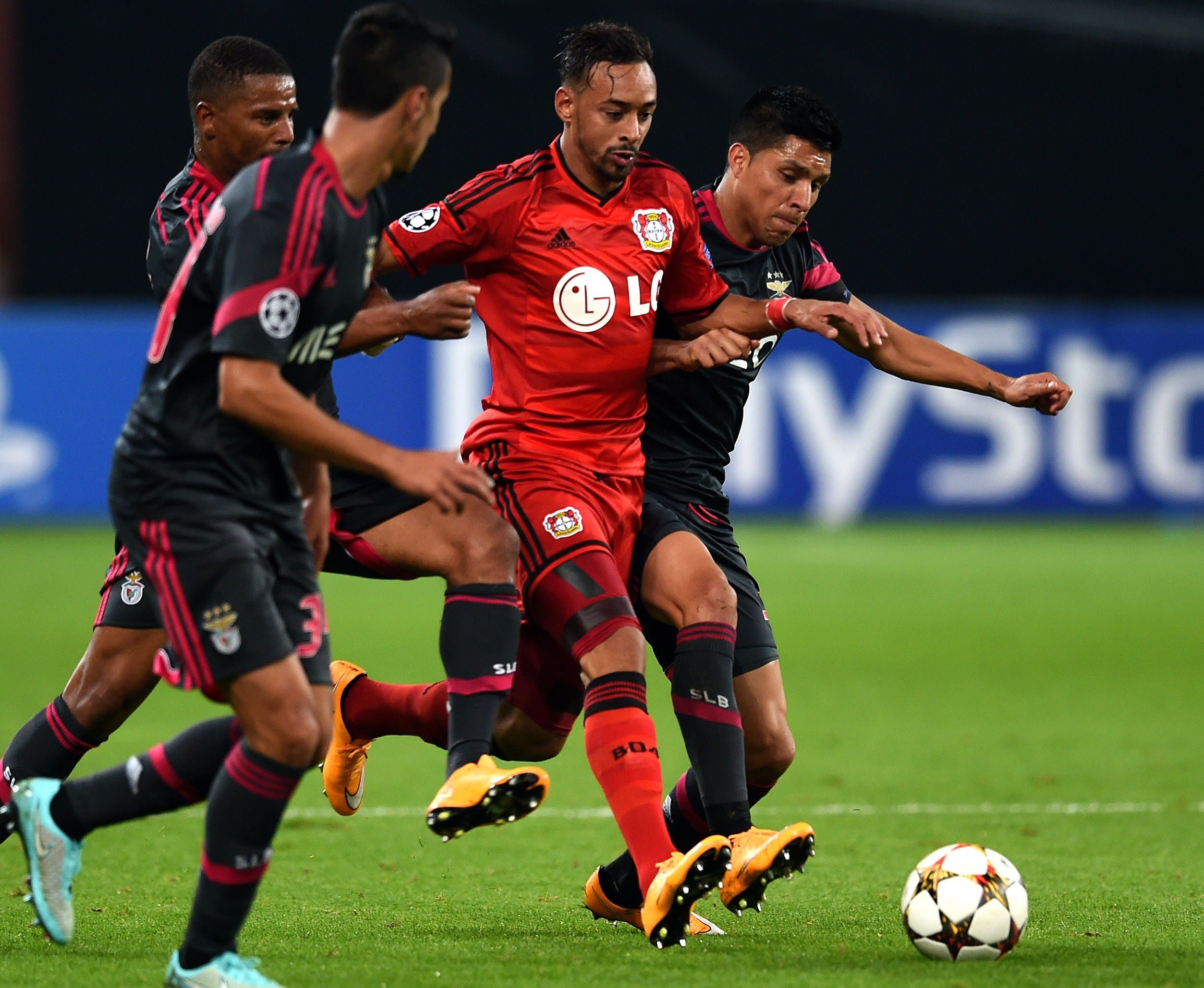 Bellarabi has excelled on the inside-right position of Roger Schmidt's adventurous and suffocating attacking side, having returned from a spell on loan at relegated team Eintracht Braunschweig where he was the main talisman last season.
Bellarabi had been courted by Morocco some time ago, according to media reports. Morocco head coach Bado Zaki reportedly met with the Berlin-born player in September before confirming the player in his squad list for matches against the Central African Republic and Mauritania. Bellarabi, however, asked for more time to consider his future with his stock rising by the match in Germany.
There was also, even, the possibility that Bellarabi could have played for the Ghanaian side because of his step-father's roots. For Morocco's national team, it's not the only instance where the country has lost out on a potentially world-class talent playing under the national flag.
Munir El Haddadi
Barcelona's prodigious young forward Munir El Haddadi was at the center of a tug-of-war between the country of his birth, Spain, and the country of his parentage, Morocco. The 19-year-old was born, in an area called "Little Morocco" by Spanish newspaper El Mundo and is the first high-profile Spanish-born Moroccan to emerge on the scene. More than 800,000 Moroccans are believed to reside in Spain.
Munir's father, for example, survived the treacherous attempt to cross the Mediterranean Sea at the age of 18. He's already something of an icon for Barcelona, finishing top goalscorer in last season's UEFA Youth League which is televised across the continent. El Haddadi represents something more for Moroccans based in Spain - a sign of ambition, hope and dreams.
"Spain U-16 officials have already contacted me to join the team. But if I get a call up from Morocco I will surely respond because it is my country of origin," El Haddadi said, quoted by the Moroccan Times.
Too late: the youngster has already made his full international debut for the Spanish national team - and in the mixed zone, according to Spanish newspaper Marca, he ruled out any prospect of ever playing for the country of his parents' birth.
Marouane Fellaini
Other names to have committed their national team allegiances elsewhere include Belgium's Marouane Fellaini, born to Moroccan parents. Baki did manage, however, to keep Bayern Munich's Mehdi Benatia on his side, although, the decision for the former Roma defender was between the Atlas Lions and Algeria.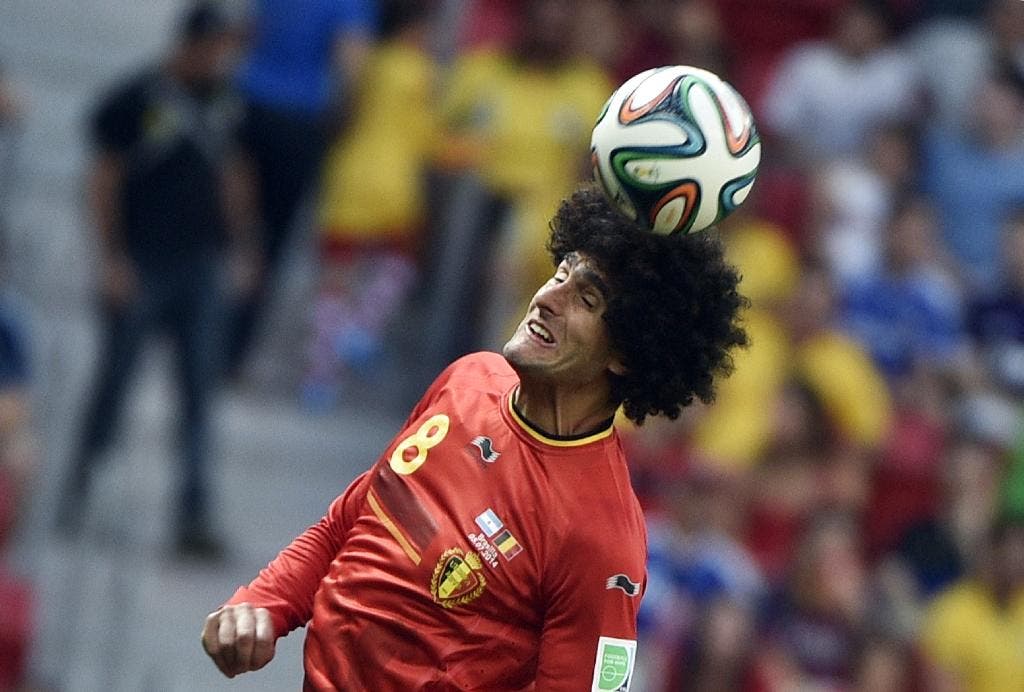 Morocco - who host the 2015 African Cup of Nations in January - will be desperate to cling on to the talents of teenager Anwar El Ghazi who has turned out in Orange for the Dutch U-18 side after an impressive start to the season with Ajax.
Feelings of national identity are strong and manifest themselves through international football. Some followers of respective national teams are delighted with a stronger talent pool, while others may feel the core factor in following the international game has been diminished by players being able to choose who they represent.
Undoubtedly, many national teams have reaped the benefits - but there will be the odd one or two that has suffered, to date.