Can Gaurdiola achieve Barcelona success at Manchester City?
Guardiola will take his new ManCity to Camp Nou on Wednesday to face Barca in the Champions League, with both clubs targeting the top spot in Group C
When Barcelona say Pep Guardiola is always welcome at Camp Nou they really mean it. There is literally a seat with his name on it there, being a socio of the club. The seat has only been occupied a handful of times since he departed the Catalan club as manager four years ago, lying empty the rest of the time as something of a symbolic mark of his Barcelona legacy.
Guardiola will take his new Manchester City to Camp Nou on Wednesday to face Barcelona in the Champions League, with both clubs targeting the top spot in Group C and passage into the competition's last 16. But this match will be defined by more than just the final score line.
This fixture provides a measure for Guardiola's City, with the Catalan coached faced with his own creation. While this Barca side might not be at the standard set by Guardiola himself five years ago, when the club won the Champions League for the second time in just three years, they are still a footballing superpower forged in his identity.
It's a mark of the man that he was able to impose himself so profoundly on such an illustrious club in the space of just four seasons. Of course, Johan Cruyff pioneered the style of football Guardiola resurrected at Barcelona, but the Catalan club in its current form was molded in the character and personality of the latter. Luis Enrique is a Champions League winner in his own right, but there remains a consensus that his success has as much to do with Guardiola's lingering influence as his own.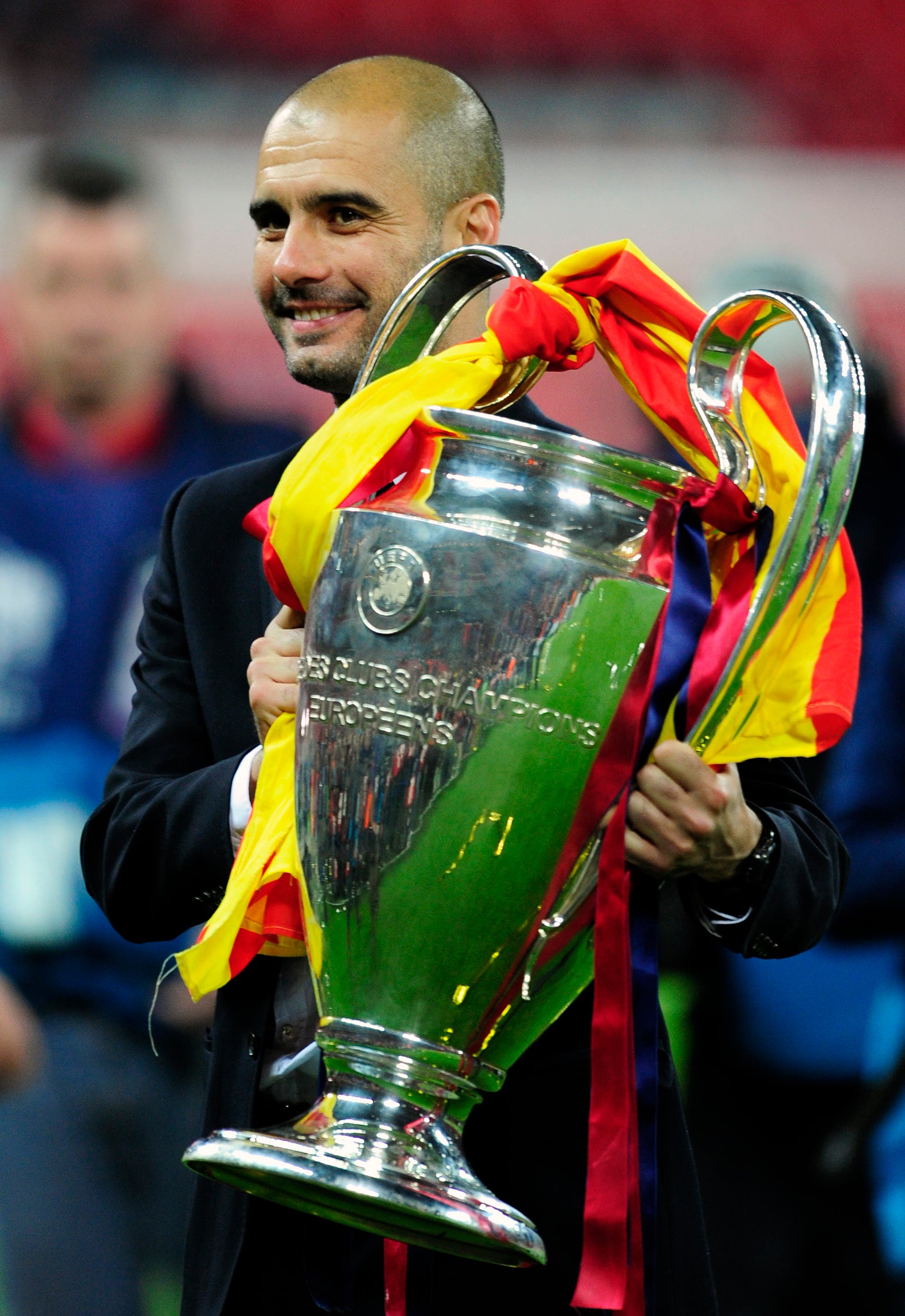 The challenge for Guardiola is now to make the same sort of impression on Manchester City. The Abu Dhabi-owned club chased the former Barca and Bayern Munich coach for the best part of five years before eventually luring him to the Etihad Stadium this summer. They have placed their faith in Guardiola, now the pressure is on for him to deliver, with Wednesday's clash against Barcelona the perfect yardstick of where he is in his development.
"It's a big plus for us [that Guardiola] knows them. He knows the team, the club, the stadium and he knows Messi," City's German midfielder Ilkay Gundogan explained this week. "He also knows the Barcelona way, the Catalan way so he knows everything and he will give us some information that other managers can't give. This is important, definitely. He knows how they play, and how they will want to play. At the end, though, it's down to our players to do that on the field and carry out what he wants us to do."
But this fixture is about more than just three points, or even progression in the Champions League. Manchester City will view this as the ultimate test of their Barcelona imitation, pitting themselves against the real thing. A positive result would mean just as much in an emblematic sense as it would in terms of their points tally in Group C.
A win, or even a draw achieved on the front foot, would validate City's place among the elite. They made the Champions League semi-finals under Manuel Pellegrini last season, but even then they felt like the odd ones out at such a level. They were out of their depth and so it proved, failing to notch a single shot on target in two legs against eventual winners Real Madrid. This sense of futility must be left behind, starting at Camp Nou on Wednesday night.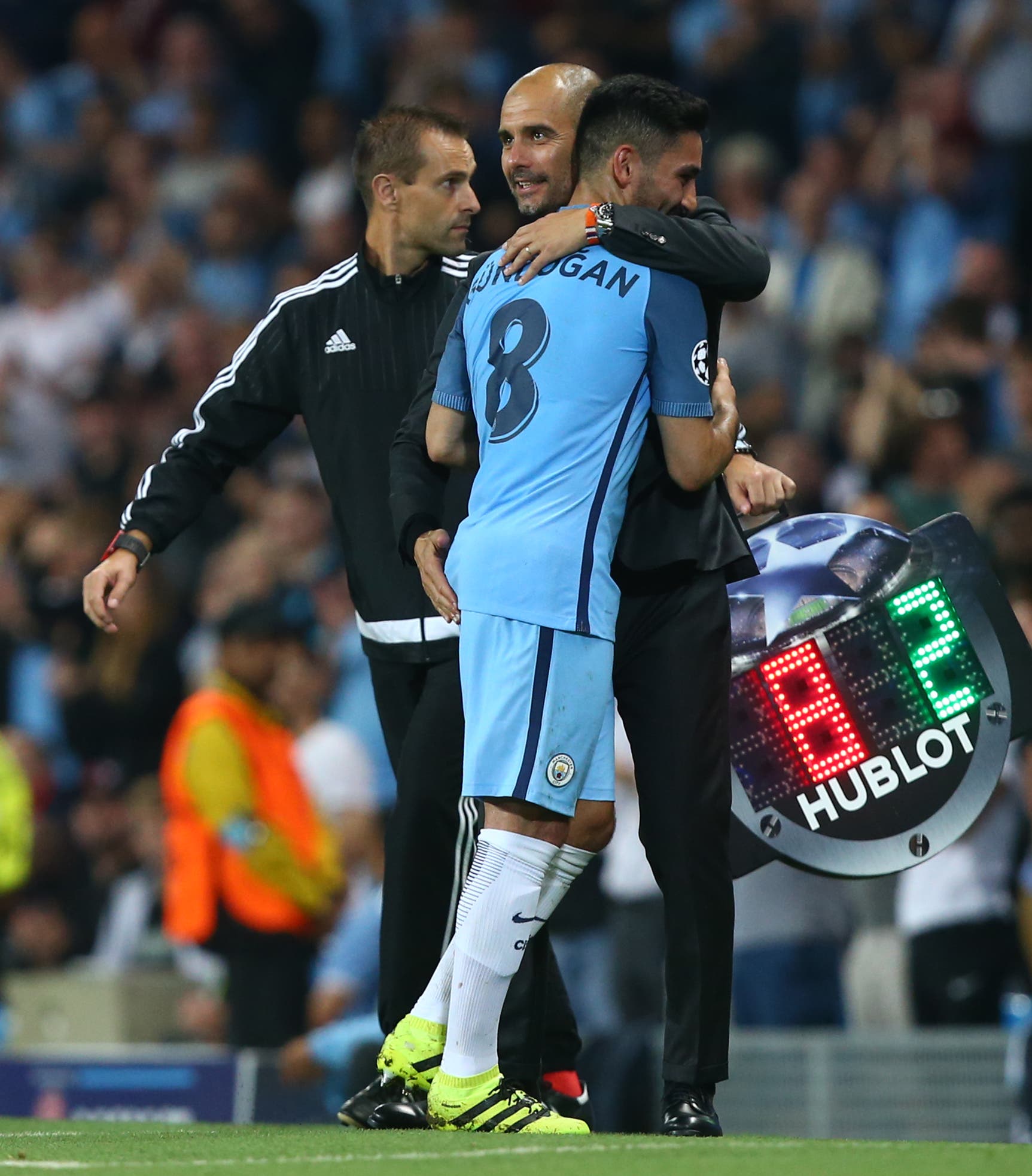 There is the unfortunate truth, at least from City's perspective, that for all Guardiola's philosophy and ideology, Barcelona simply have better players. Their frontline of Lionel Messi, Neymar and Luis Suarez is unparalleled in European football right now. City could be put to the sword by the trio.
If there is one man who can bring down Barcelona, though, it's Guardiola. He built them, after all, with his legacy still as strong as ever. As any sci-fi fan knows, only the creator can destroy the juggernaut. Guardiola is charged with finding the weak spot.