Laidback Rowhani gets into World Cup spirit with Twitter picture
A photograph of the president wearing a team shirt has gone viral on social media
Hassan Rowhani has many responsibilities as the current president of Iran but he took time out to wave the flag and support his national team in the FIFA World Cup.
A photograph of the president, enjoying the match on a flat screen television and wearing a team shirt, was shared on social media.
Iran played Nigeria on June 16 and secured a final score of 0-0.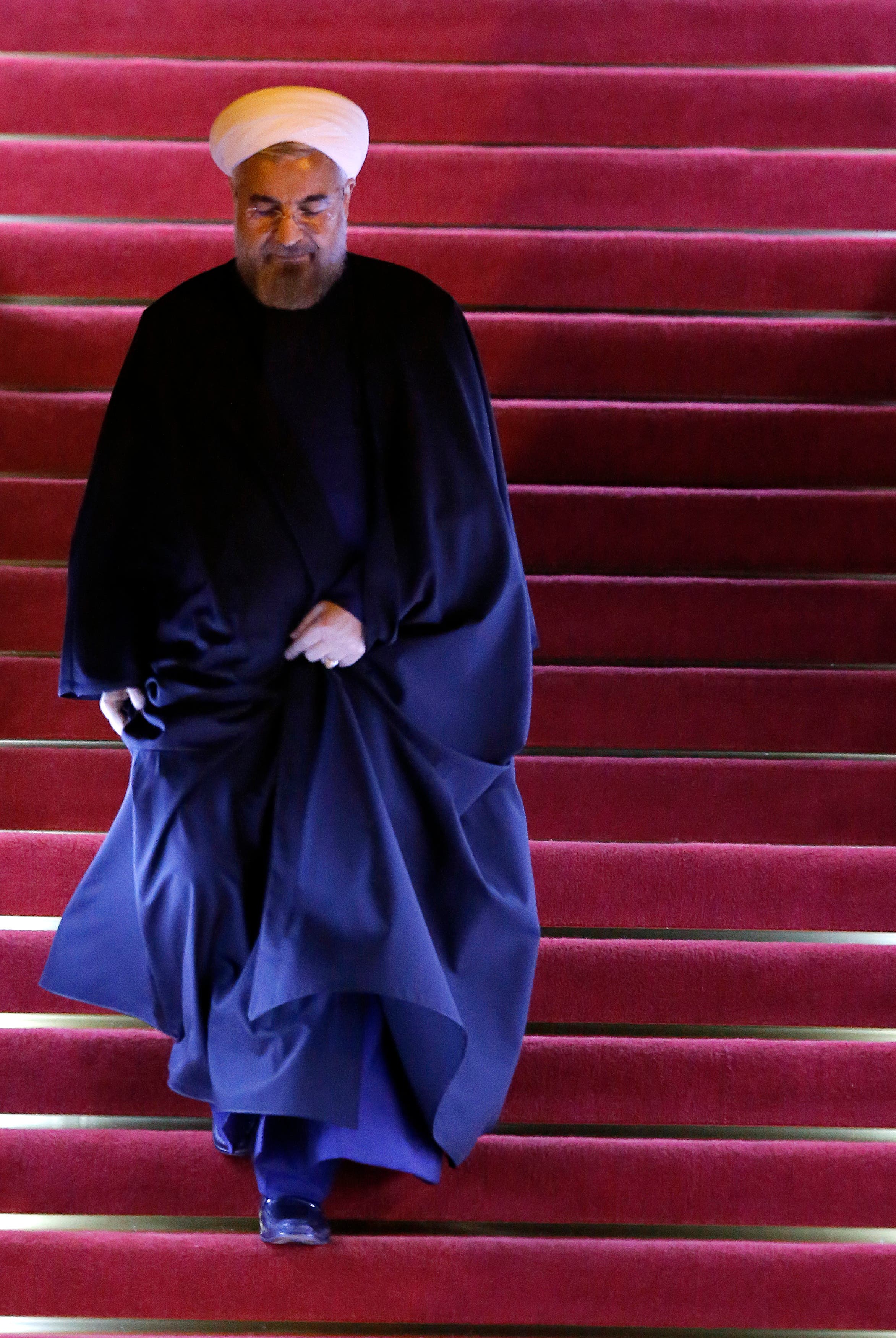 Despite the outcome, Rowhani posted a message of support on Twitter following the match: "Proud of our boys who secured our first point – hopefully the first of many more to come."
Iran's 0-0 draw with Nigeria was the first blank of the tournament so far – and it was far from a classic encounter, wrote sports analyst Ross Dubnar for Al Arabiya News.