Tweets pour in over ABC News' Gaza gaffe
Using the hashtag #TweetlikeABC, users are flooding the social media platform with satirical pictures and posts
Anger has turned to satire as tweets pour in over ABC News' mistaken report which showed scenes of destruction in Gaza, misidentifying them as destruction caused by Palestinian rocket fire.
In the report aired Tuesday, ABC's Diane Sawyer told viewers "we take you overseas now to the rockets raining down on Israel today as Israel tried to shoot them out of the sky," as images of Gaza flashed across the screen.
Sawyer then incorrectly describes an image of a Palestinian family gathering belongings from among the debris as "an Israeli family trying to salvage what they can."
Using the hashtag #TweetlikeABC, users are flooding the social media platform with pictures and posts taking a dig at the news organization's misstep.
"Terrorist Palestinian homes attacking peaceful Israeli bulldozers," posted one tweep.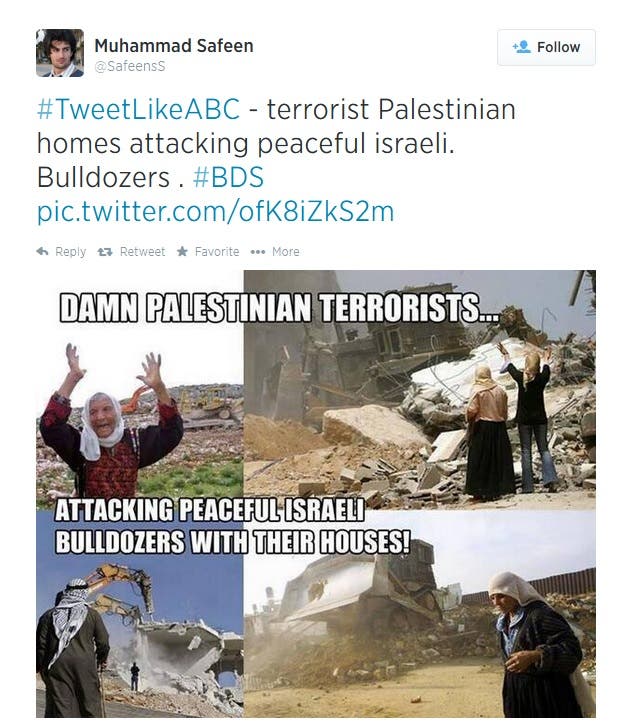 Another wrote: "Breaking: live photos of Palestinian youth kidnapping Israeli soldiers..." alongside an alleged photo of Israeli security forces gripping a child.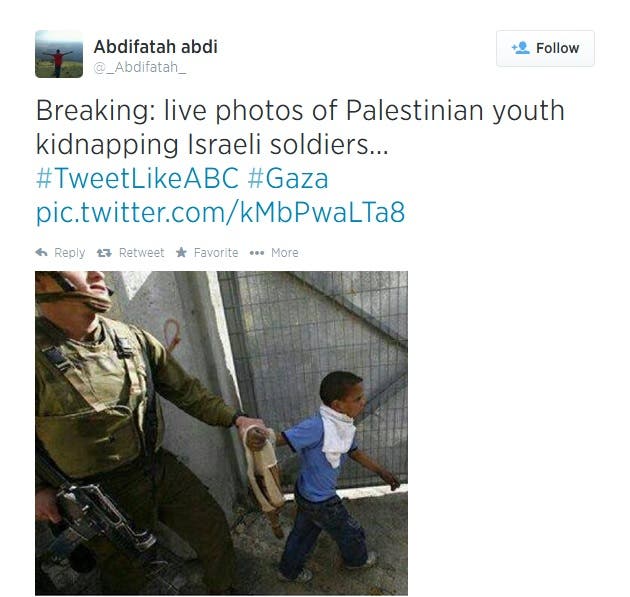 "Palestinian tank targets Israeli children resisting decades of occupation & ethnic cleansing," wrote another Twitter user.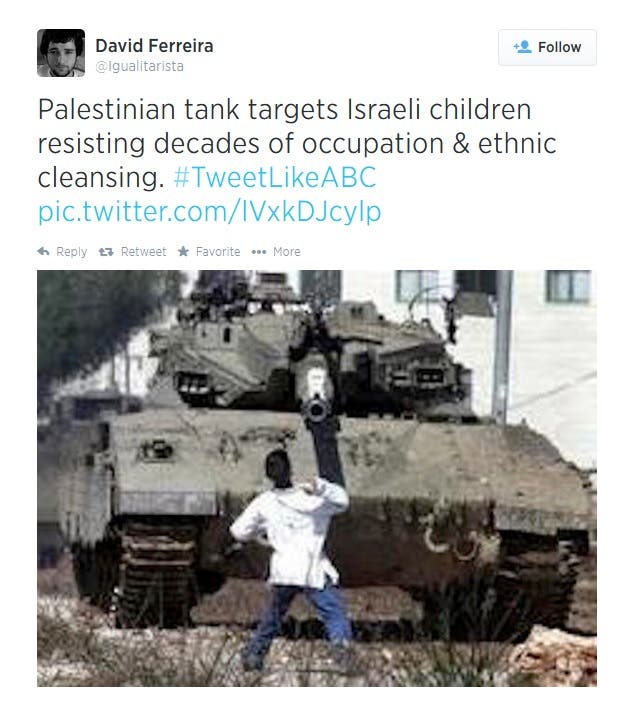 "Palestinians running out of rocks, provoke Israel to drop more bombs to create more rubble to restock ammo..." tweeted a user.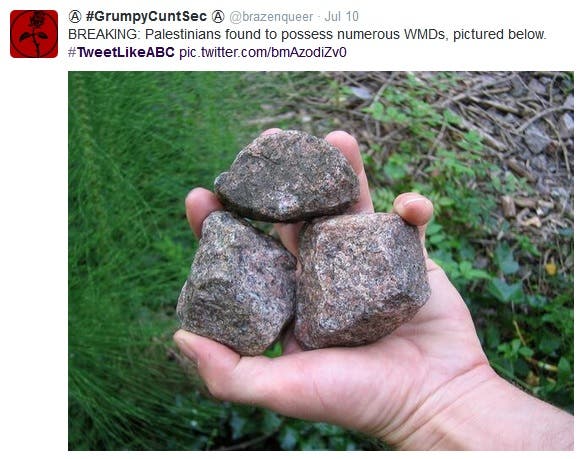 Another wrote: "BREAKING: Palestinians found to possess numerous WMDs, pictured below," along with a picture of rocks, commonly used by demonstrating Palestinians.
Israel pressed on with an aerial offensive in Gaza for a fourth day on Friday.
More than 80 Palestinians have been killed in the violence, more than 50 of them civilians, Palestinian medical officials said according to Agence France-Presse. Israel has not reported any deaths from Palestinian rocket fire, to which the Israeli offensive is retaliating.