Lebanese diva Haifa Wehbe takes Instagram challenge
Wehbe apparently accepted to fund LAS and nominated prominent Lebanese fashion designer Elie Saab
Lebanese star Haifa Wehbe recently accepted a challenge on Instagram to join a fund raising campaign in support of the Lebanese Autism Society (LAS).
The challengers require participants to either take part in an upcoming marathon in Beirut or to donate money for LAS, according to The Daily Star Lebanon.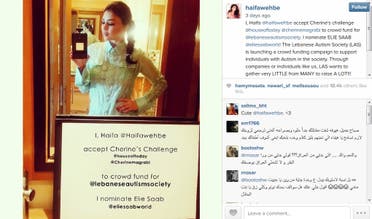 Wehbe apparently accepted to fund LAS on her Instagram account and nominated prominent Lebanese fashion designer Elie Saab to take the challenge.
LAS's official Facebook page thanked the diva for promoting the cause.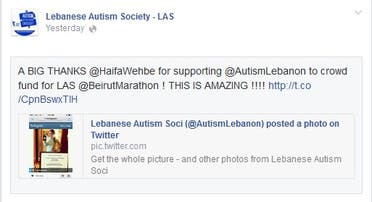 Wehbe previously took the ice bucket challenge in a video that went viral.