Hits and Misses: See the best and worst dressed at Oscars 2016
Yes, some took risks, but was it worth it? Here's a roundup of the best – and worst – looks of the 2016 Oscars
Before the show had even started, Hollywood's A-listers were already making headlines on the red carpet. From Lady Gaga to Alicia Vikander, some of the hottest stars made their way to the Dolby Theatre in Los Angeles for the 88th Academy Awards – and this year's biggest trend seems to be sequins. And lots of them.
But even though we saw plenty of beautiful people, we couldn't help but feel a little underwhelmed by the dresses on the red carpet this year. Yes, some took risks, but was it worth it? Here's a roundup of the best – and worst – looks of the 2016 Oscars.
Hits
Priyanka Chopra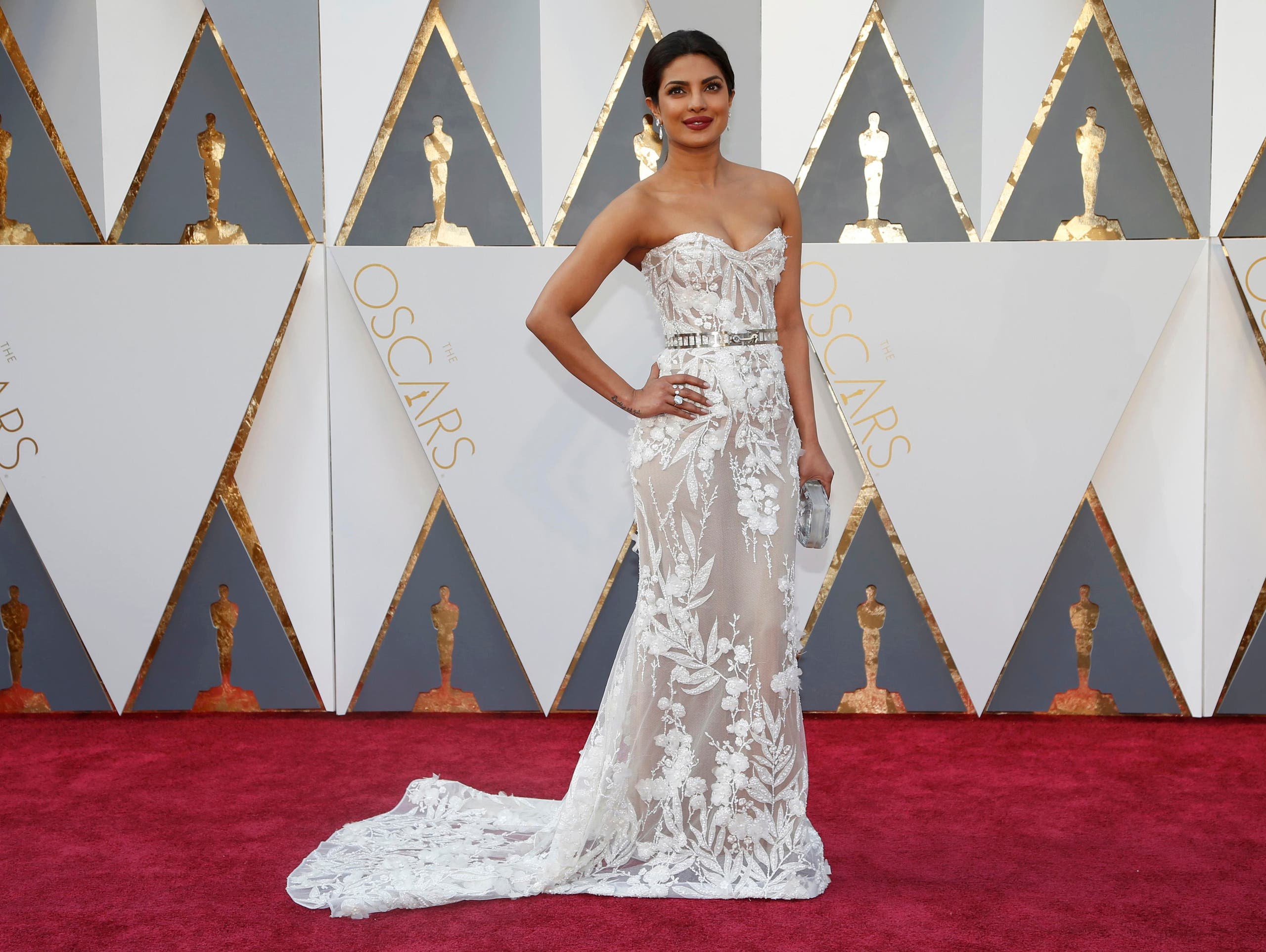 Considering how huge she is in our region, it's nice to see Priyanka Chopra doing so well in Hollywood. And the Bollywood beauty brought her A-game to the Oscars by wearing a figure-hugging creation by Lebanese designer Zuhair Murad.
Raya Abirached
We're always a huge fan of MBC presenter Raya Abirached's red carpet fashion choices, and for the Oscars, the pregnant presenter – who's expecting her first child this summer – donned a teal gown by Tony Ward, and accessorised with Tiffany jewels.
Charlize Theron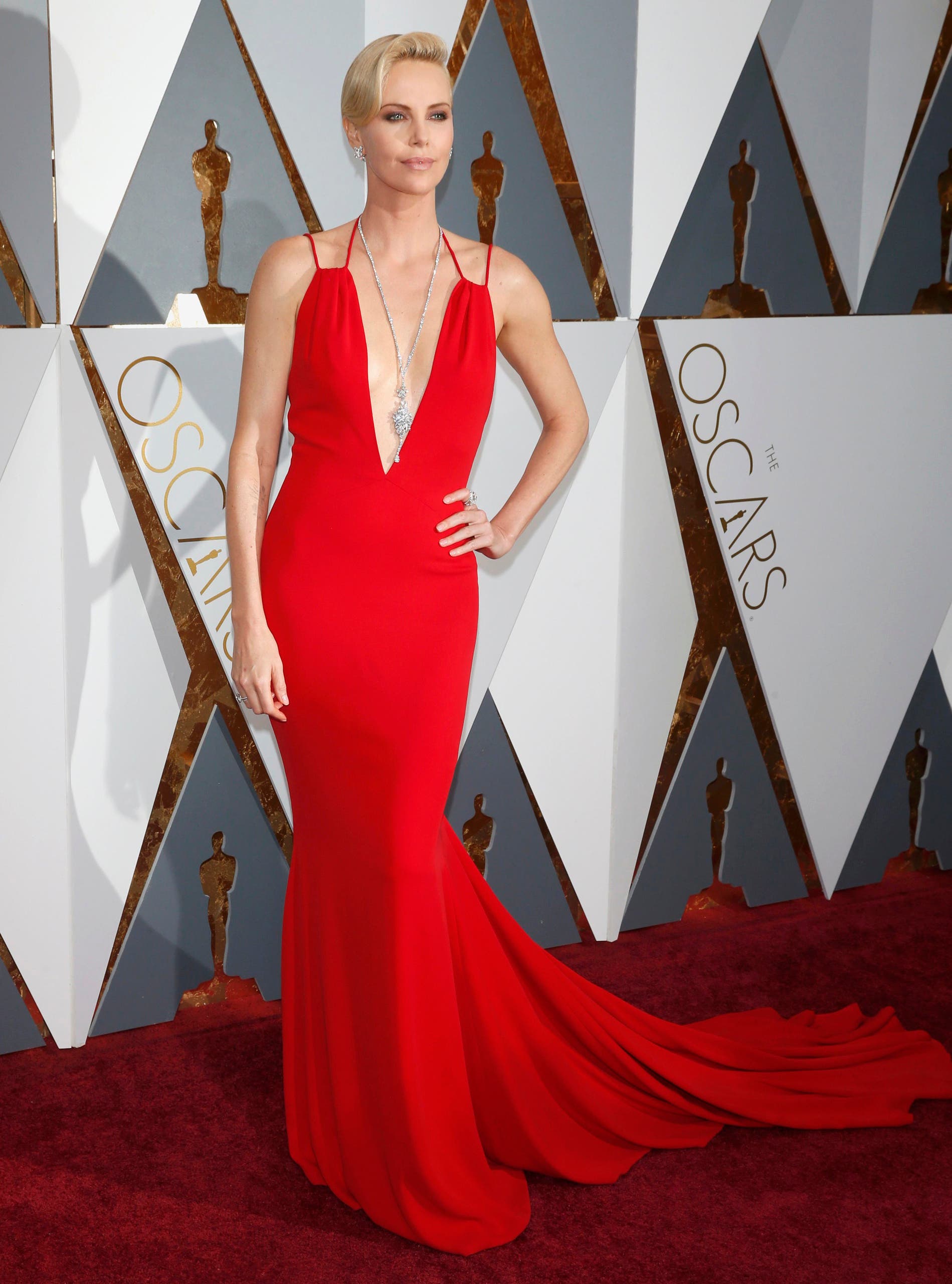 When you have a body like that, you can pretty much wear anything, and how gorgeous does this red Christian Dior gown look on her? Oh, and you see those accessories? That's $3.7 million worth of Harry Winston diamonds. Wowser.
Jennifer Garner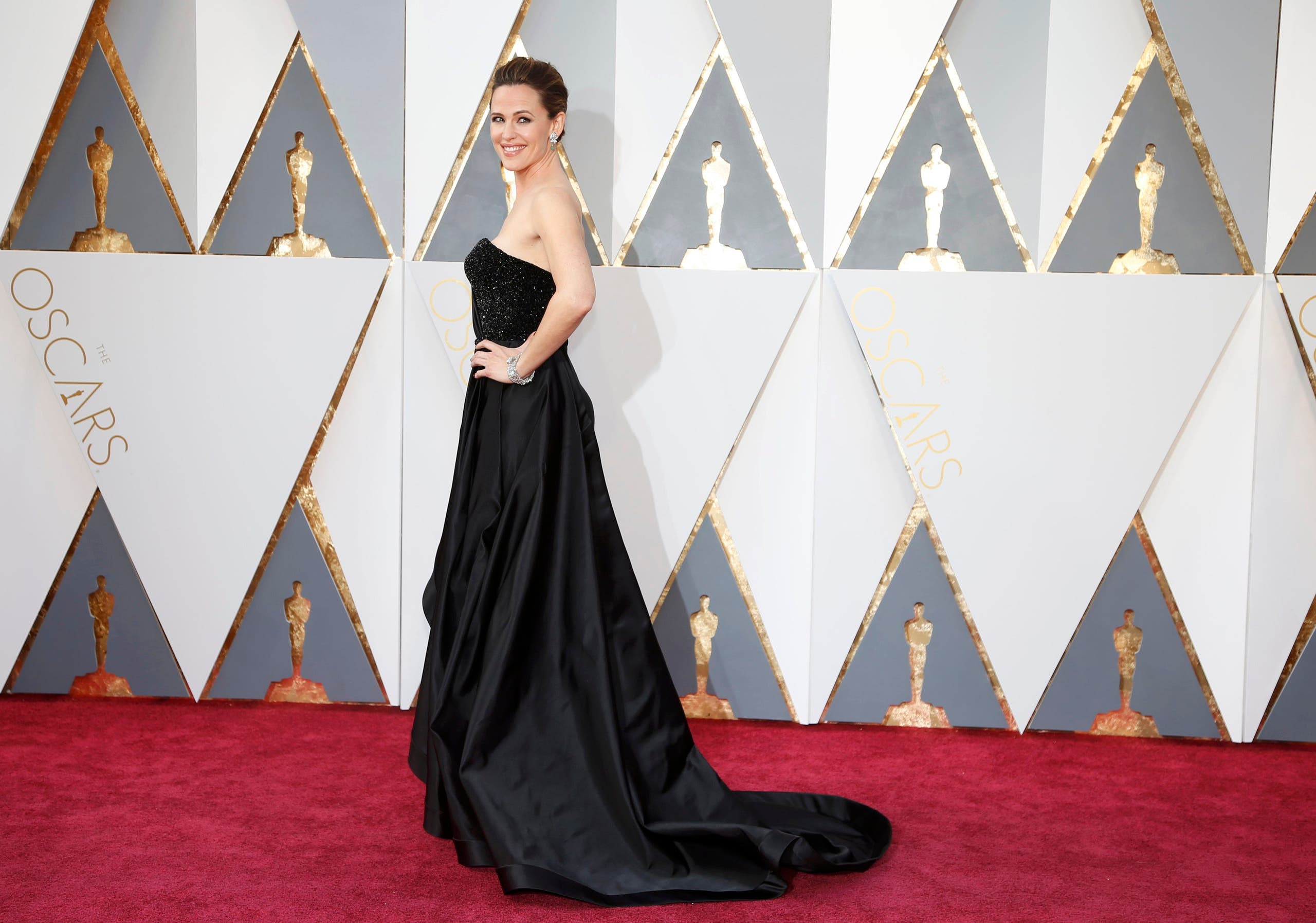 Fresh off that Vanity Fair interview, Jennifer Garner appeared on the red carpet in an off-the-shoulder black Atelier Versace gown, keeping her hair pulled back with barely-there makeup.
Kate Winslet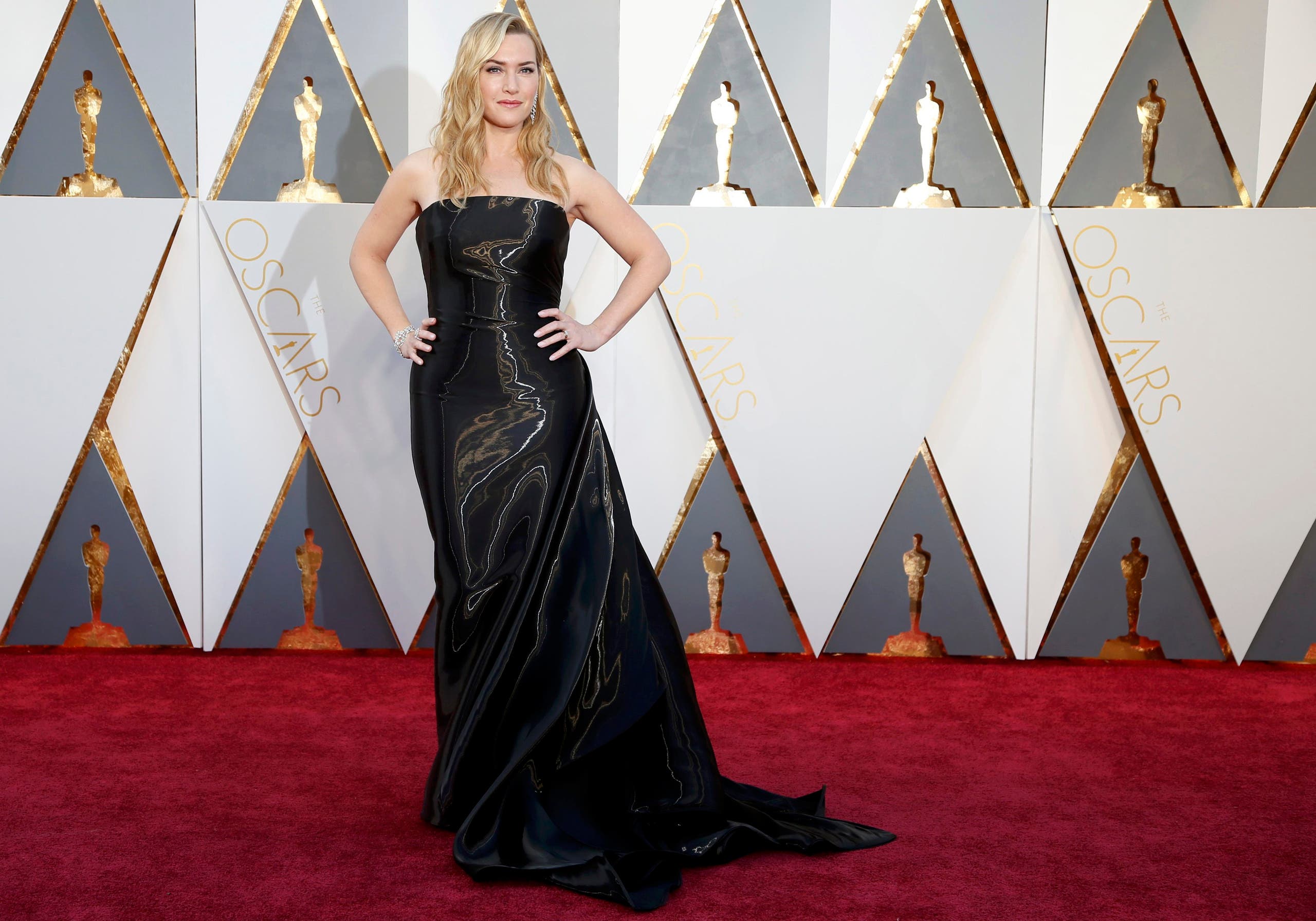 Let's get real for a second. The best accessory Kate Winslet has here is the dapper Leonardo DiCaprio (#JackAndRoseForever). Apart from catching up with her BFF, the Best Supporting Actress nominee rocked a custom black silk lamé strapless dress by Ralph Lauren.
Jennifer Lawrence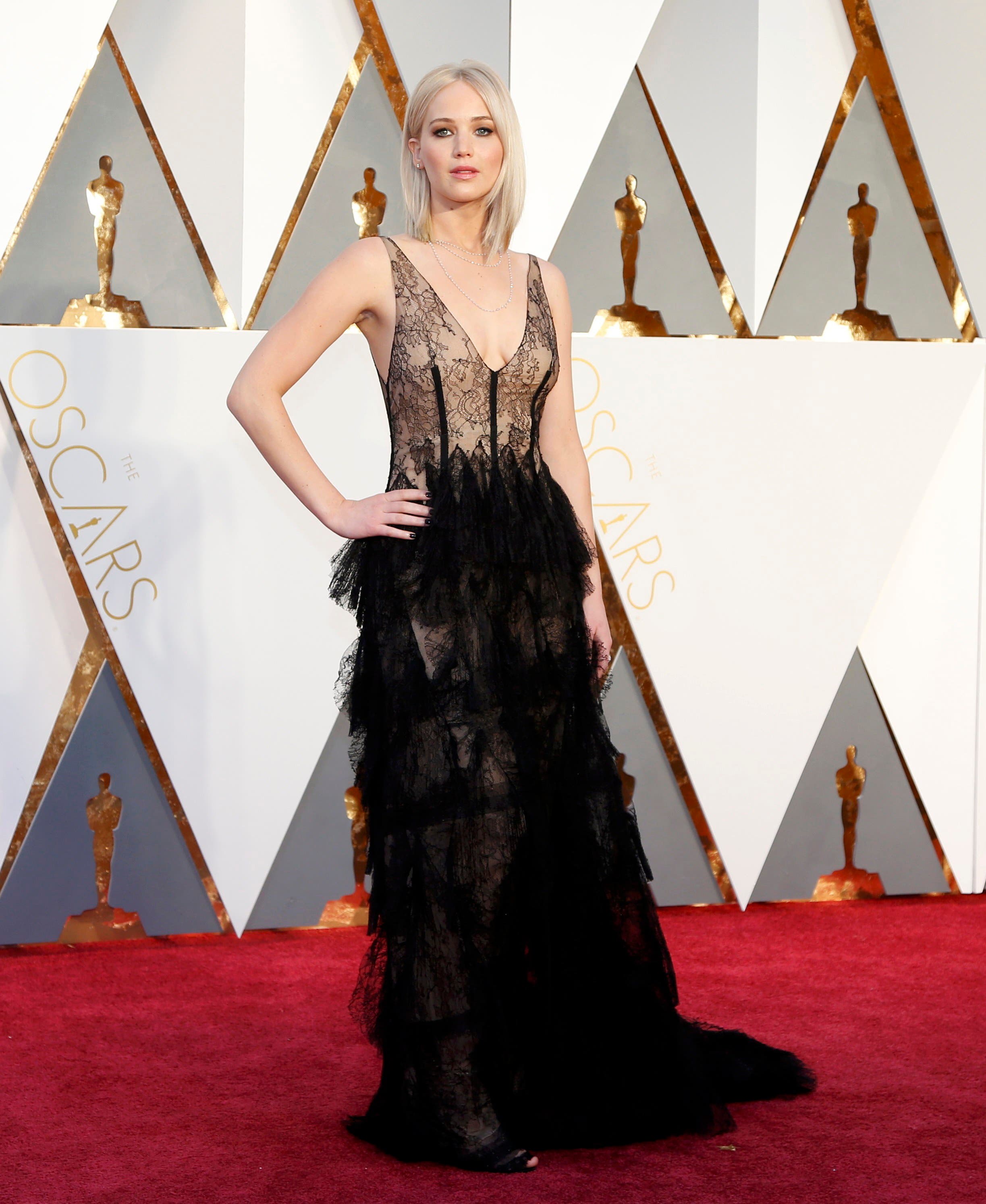 After skipping last year's Oscars, JLaw's back this year, nominated in the Best Actress category for her role in 'Joy'.
It's no surprise that the blonde beauty wore Dior Haute Couture – she has an exclusive contract with the brand until 2017 – and what a gorgeous creation it is.
Cate Blanchett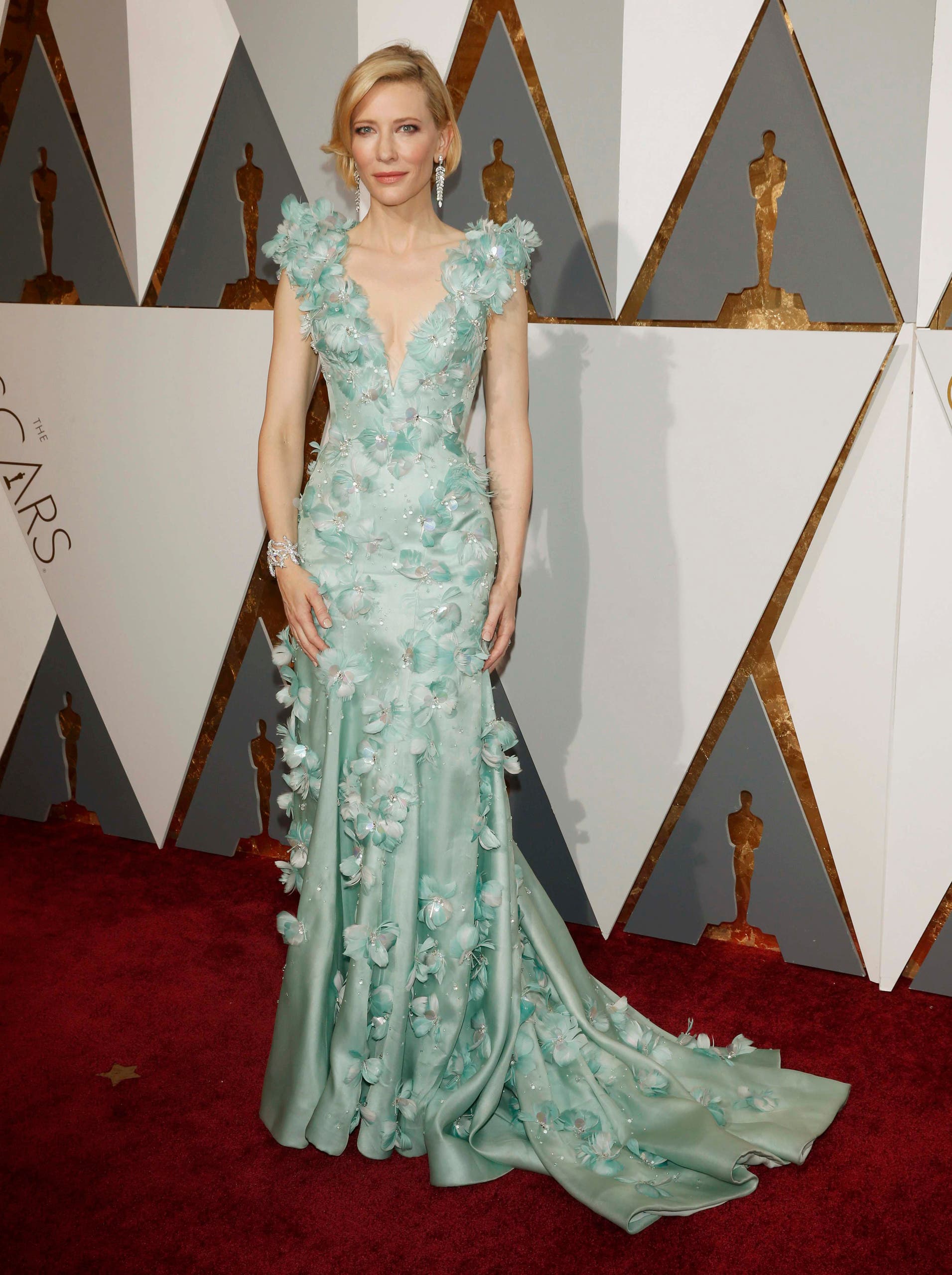 The actress always surprises us with her red carpet choices, and we definitely like this spearmint-coloured Armani dress.
Rooney Mara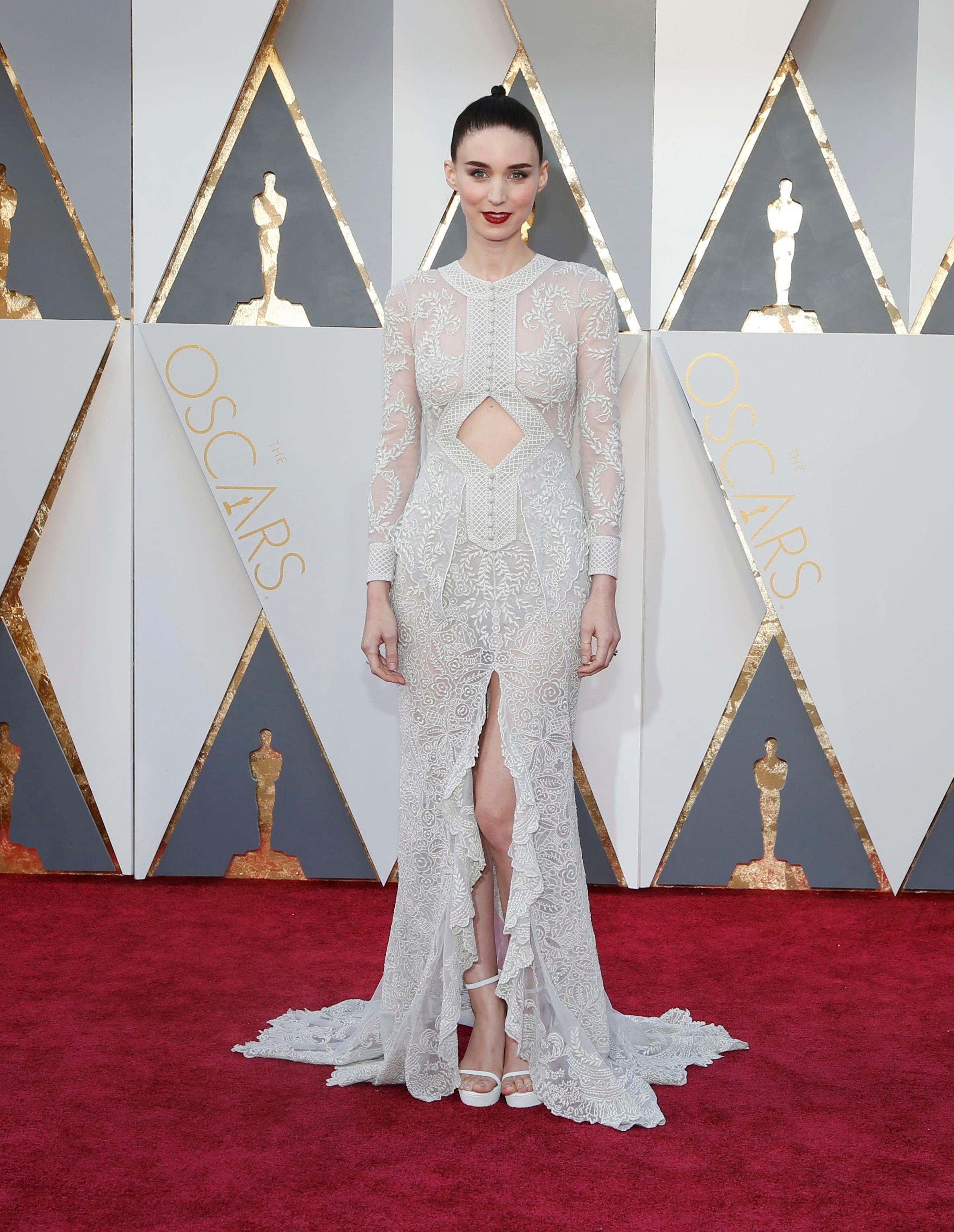 Blanchett's 'Carol' co-star – and Best Supporting Actress nominee – Rooney Mara was also in attendance, and scores high marks for this lace Givenchy number.
Saoirse Ronan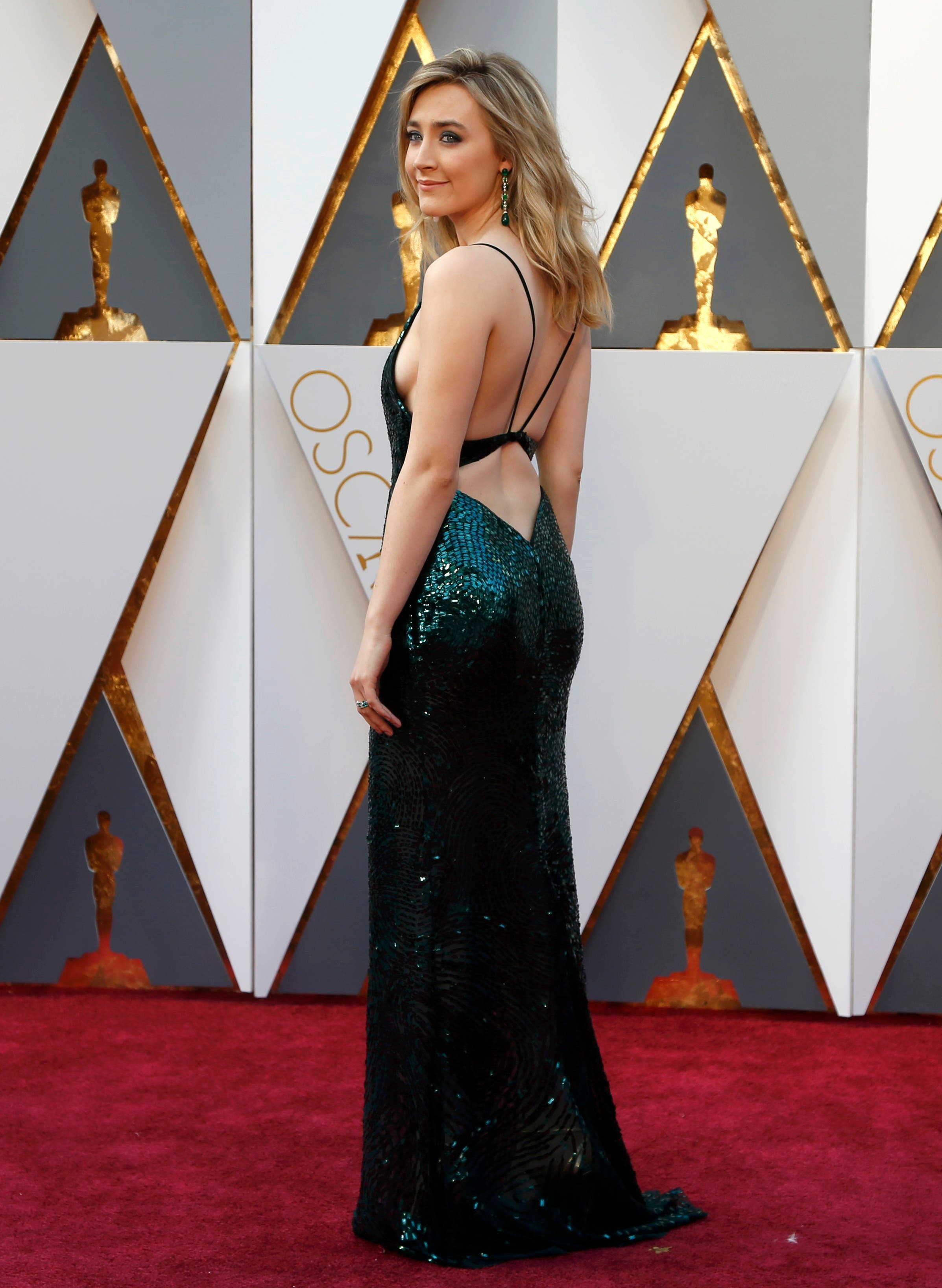 Best Actress nominee Saoirse Ronan looked cute in this mermaid-esque green sequined custom Calvin Klein creation for her big night.
Olivia Munn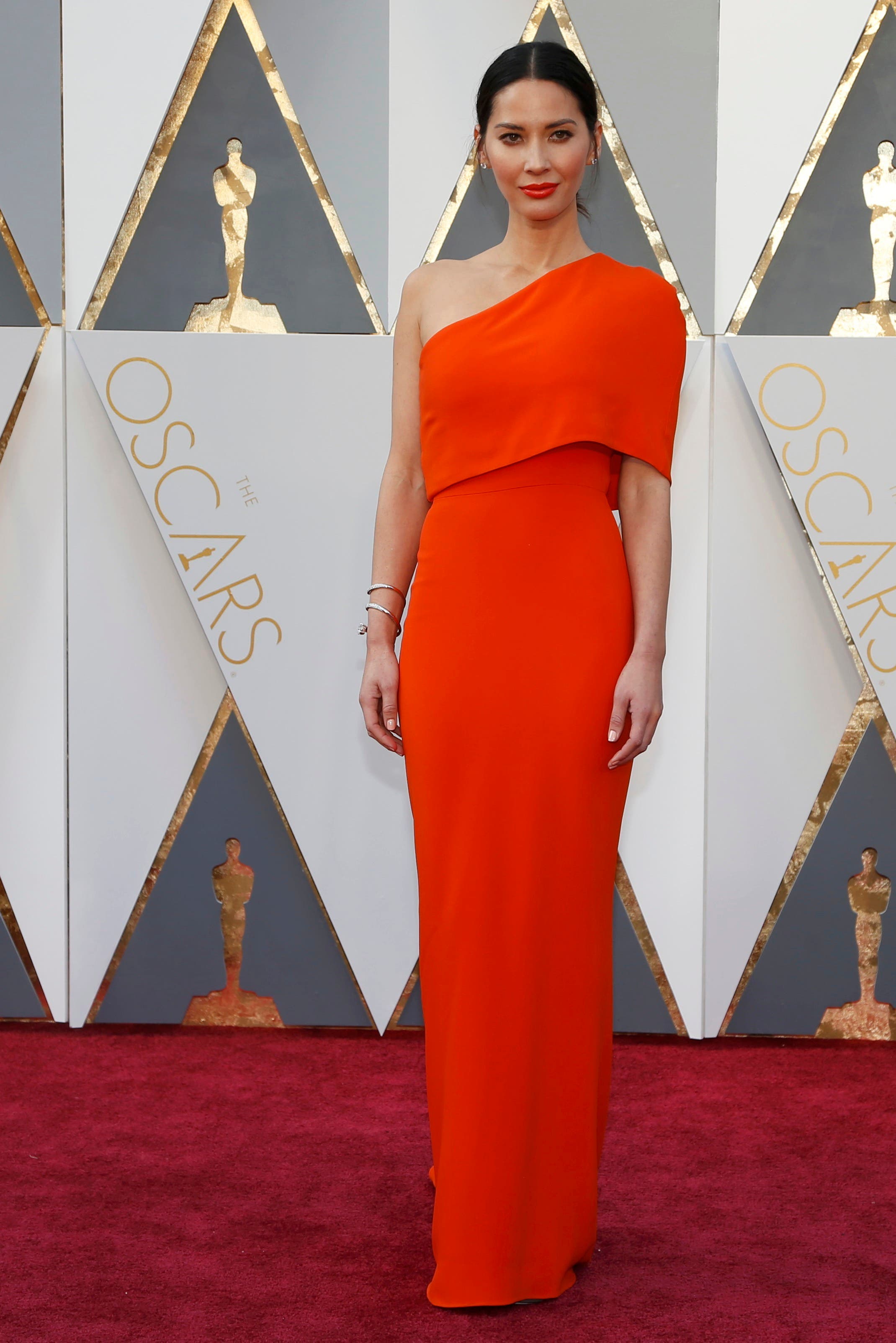 We left the best for last. Olivia Munn wins this year's Oscars red carpet with this gorgeous, one-shouldered orange number by Stella McCartney.
Misses
Olivia Wilde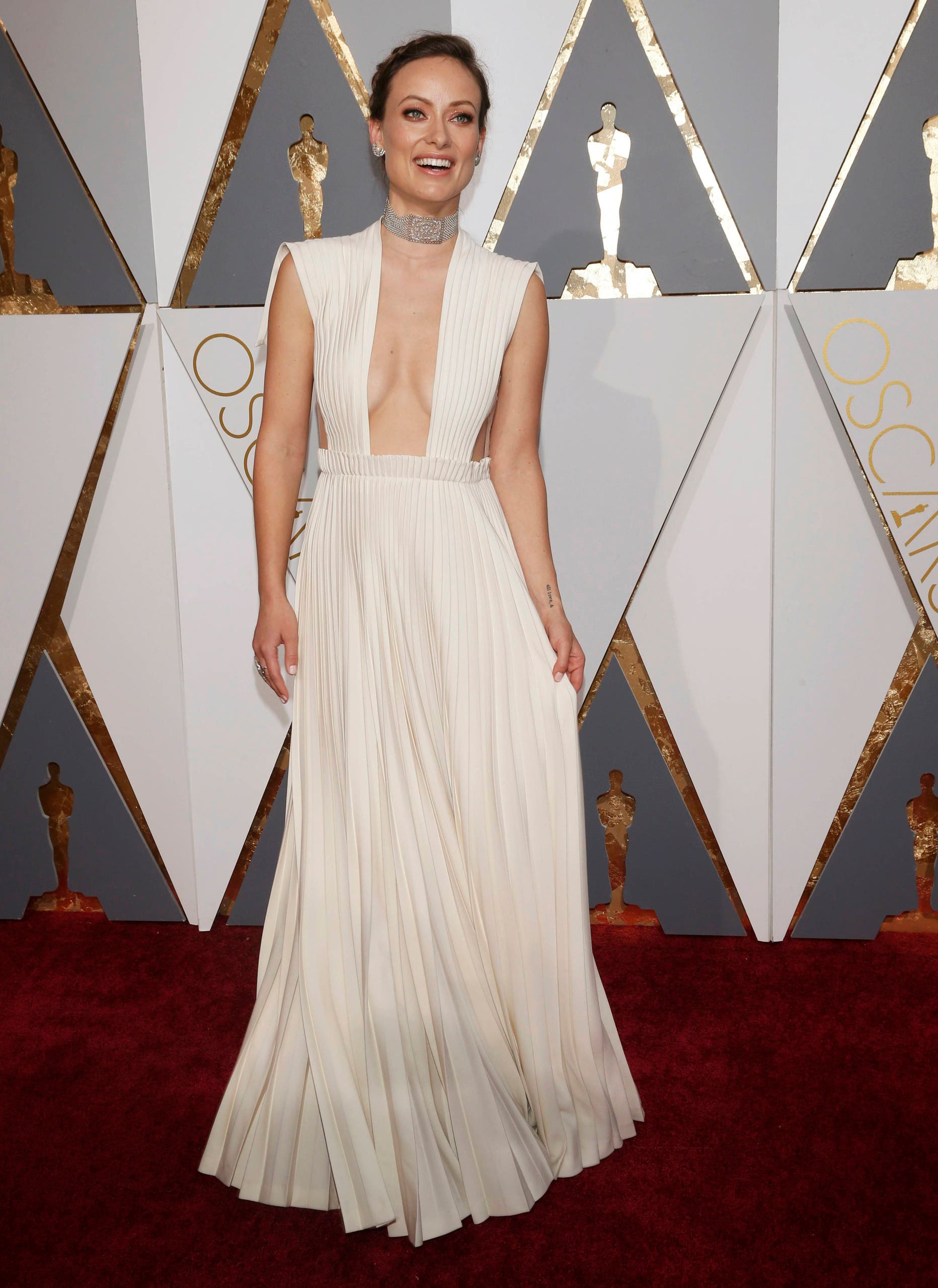 The actress oozed old Hollywood glamour in this pleated Valentino dress. So why is she in our worst dressed category, you ask? It's that pesky choker. We hate it; it looks stupid, enough with these necklaces.
Brie Larson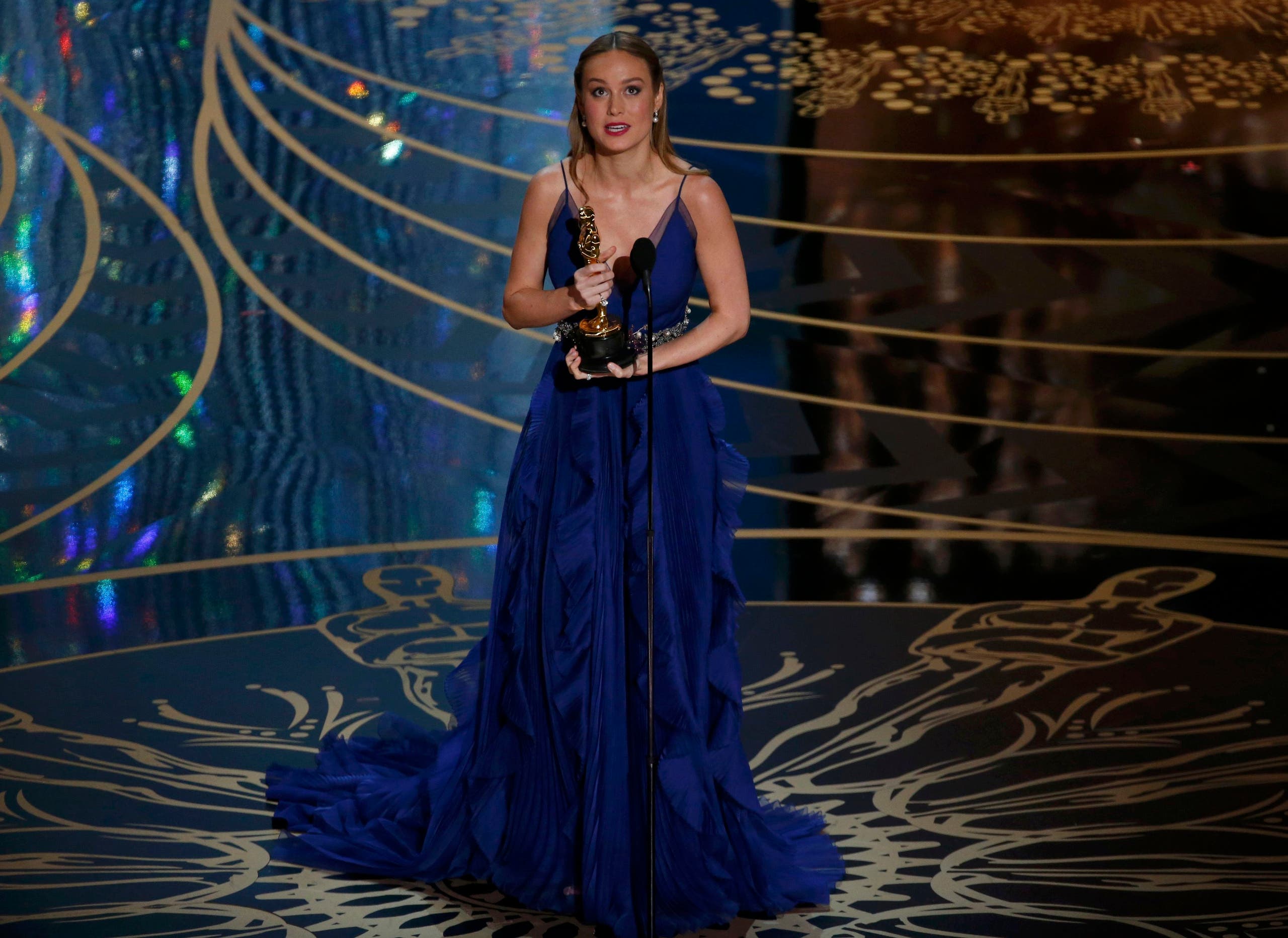 She was one of the newcomers we were looking forward to seeing the most on the red carpet, so we have to ask – what on earth happened here? This ruffled blue silk organza Gucci is more ballroom dress than glamorous gown.
The bejewelled empire waist, the spaghetti straps, the crepe paper accents on the train… why Brie, why? Silver lining - she won the Oscar for Best Actress.
Alicia Vikander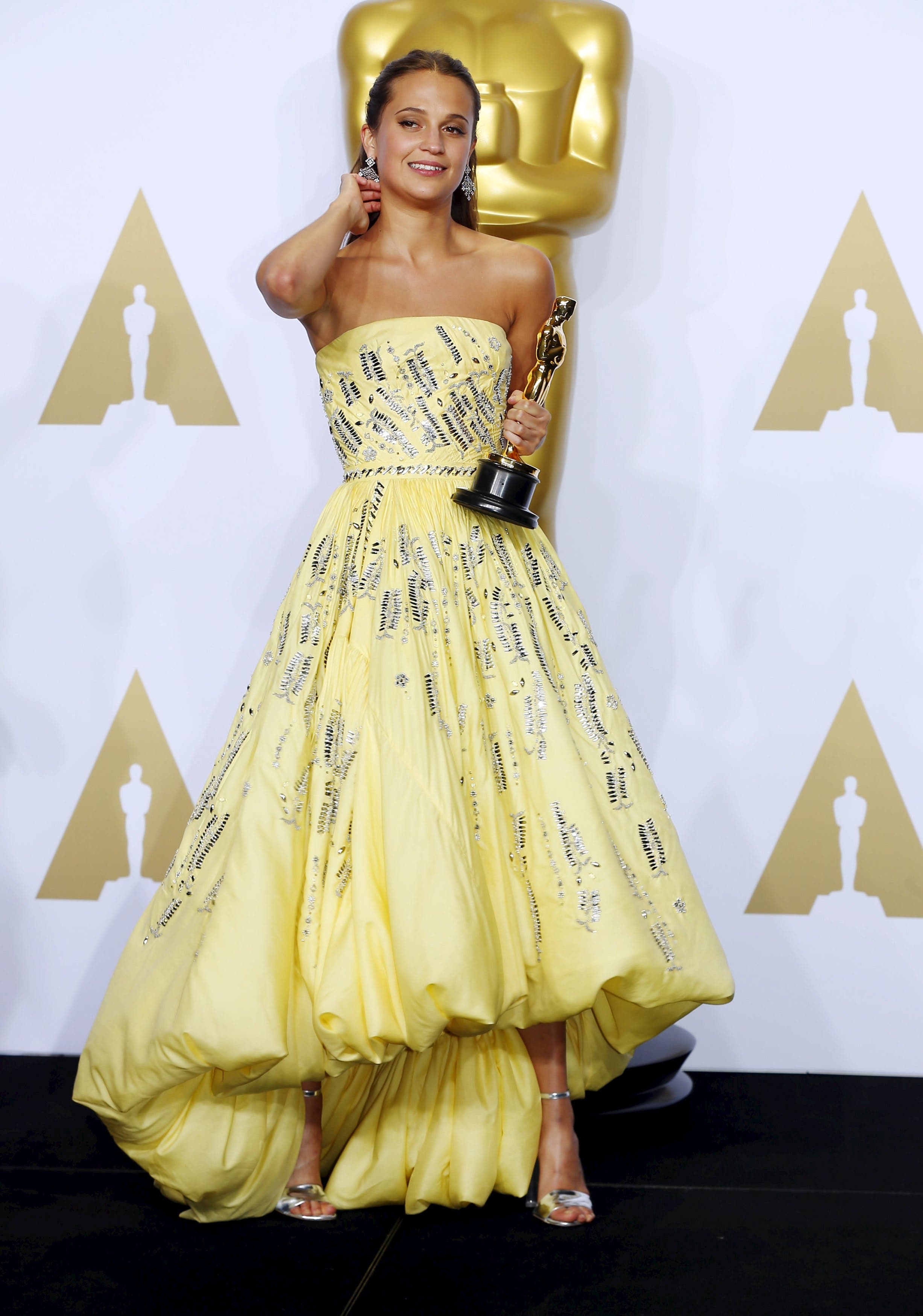 Considering her previous chic red carpet looks, we also had high hopes for (the now) Oscar winner Alicia Vikander. But this strapless canary-yellow Louis Vuitton gown just makes her look like Belle from Disney's 'Beauty and the Beast'.
Reese Witherspoon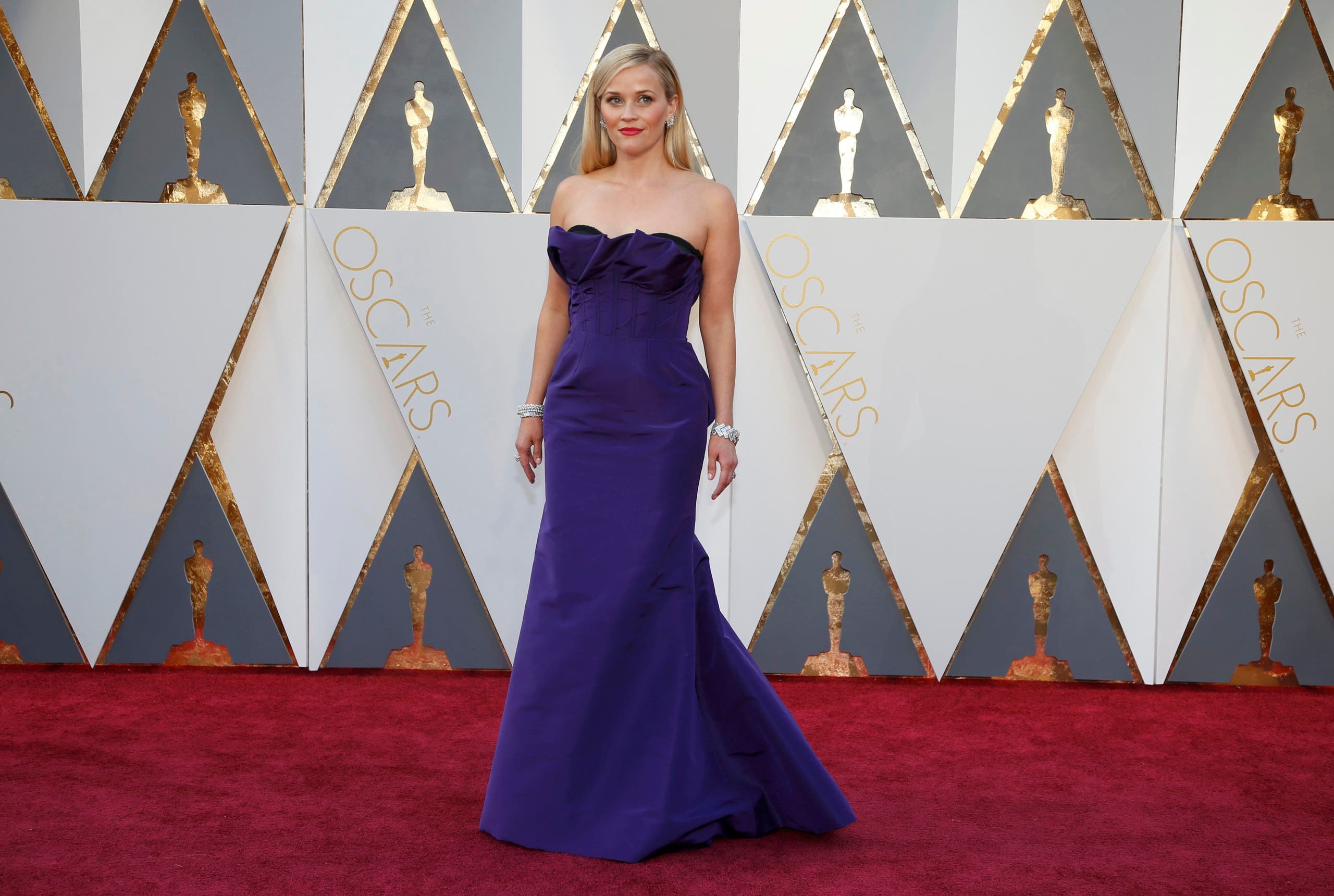 Okay, so she's not a nominee, so there's no pressure for Reese Witherspoon, but this strapless purple Oscar de la Renta felt too safe.
Lady Gaga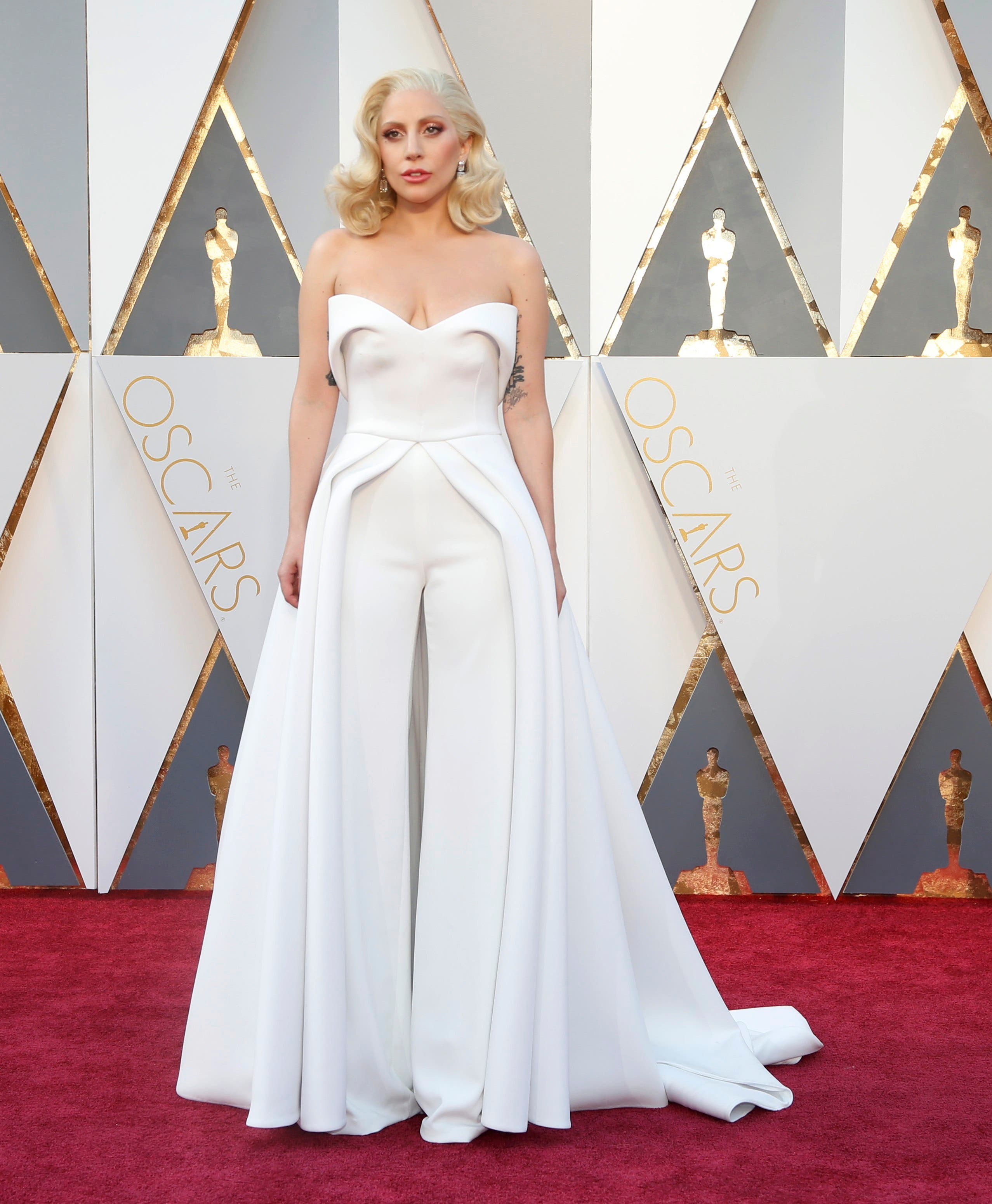 She's not usually a worst dressed nominee for us – we are huge fans of her quirky dress sense – and there's no doubt that this white pant dress by Brandon Maxwell is gorgeous. But we feel it probably looked better on the mannequin than it does here. It should have been tailored to fit her properly.
Kerry Washington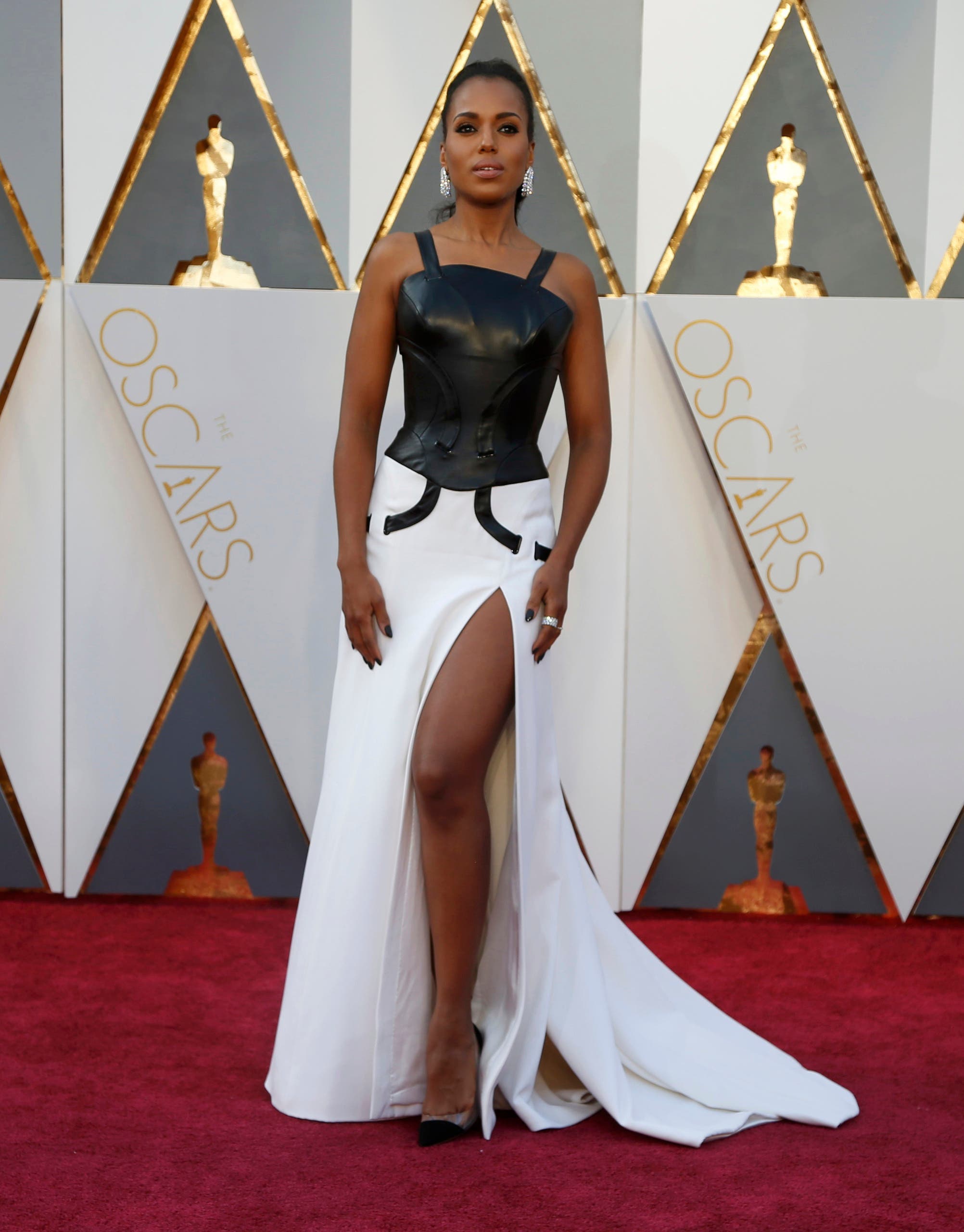 Another actress that usually brings her A-game is Kerry Washington, so we're not quite sure what happened here with this leather bodice by Atelier Versace.
Margot Robbie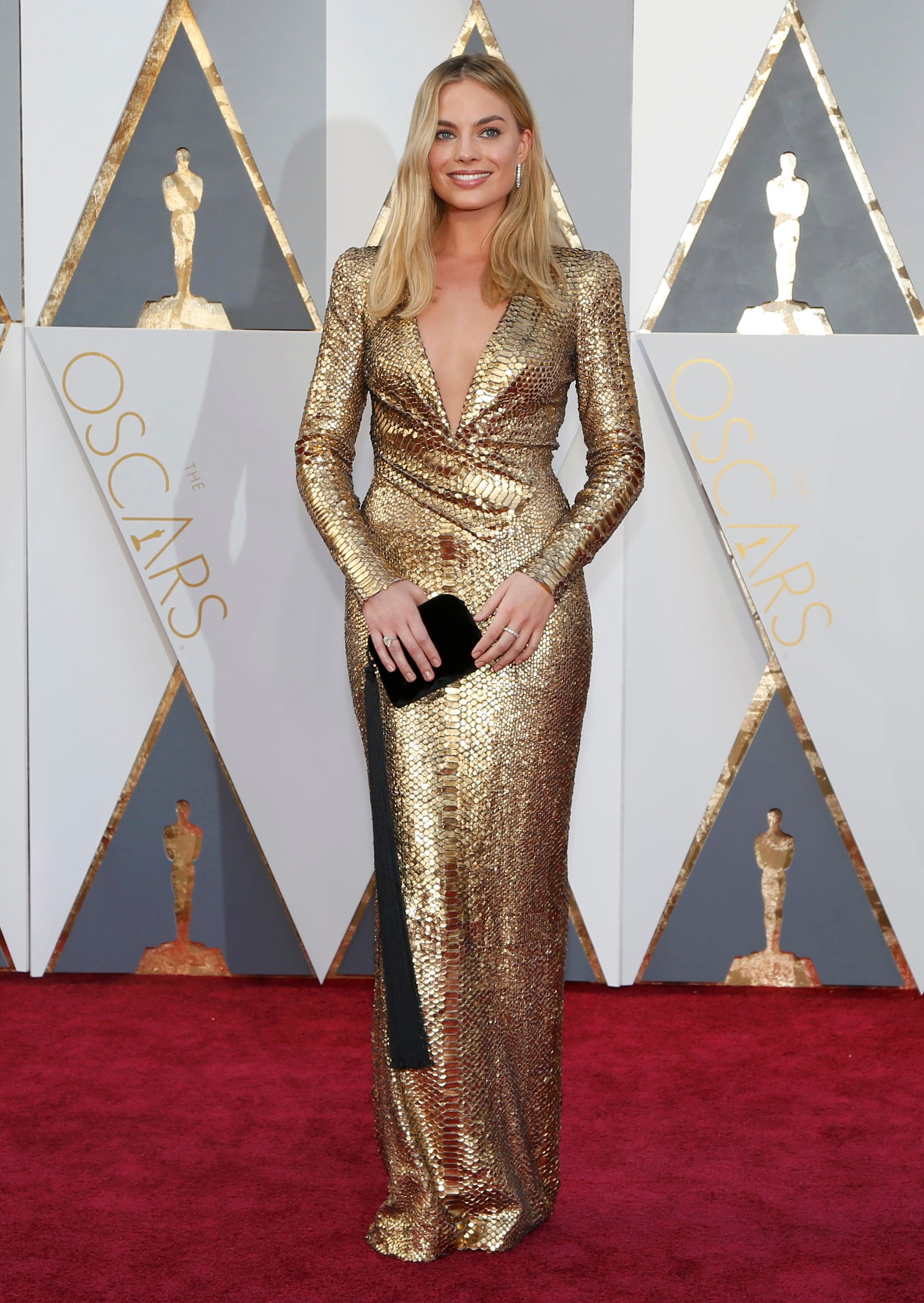 First things first, Margot Robbie does pull off this all over sequined gold Tom Ford dress. But she loses marks for turning up to the Oscars looking like an Oscars statue. Wrong event.
Sofia Vergara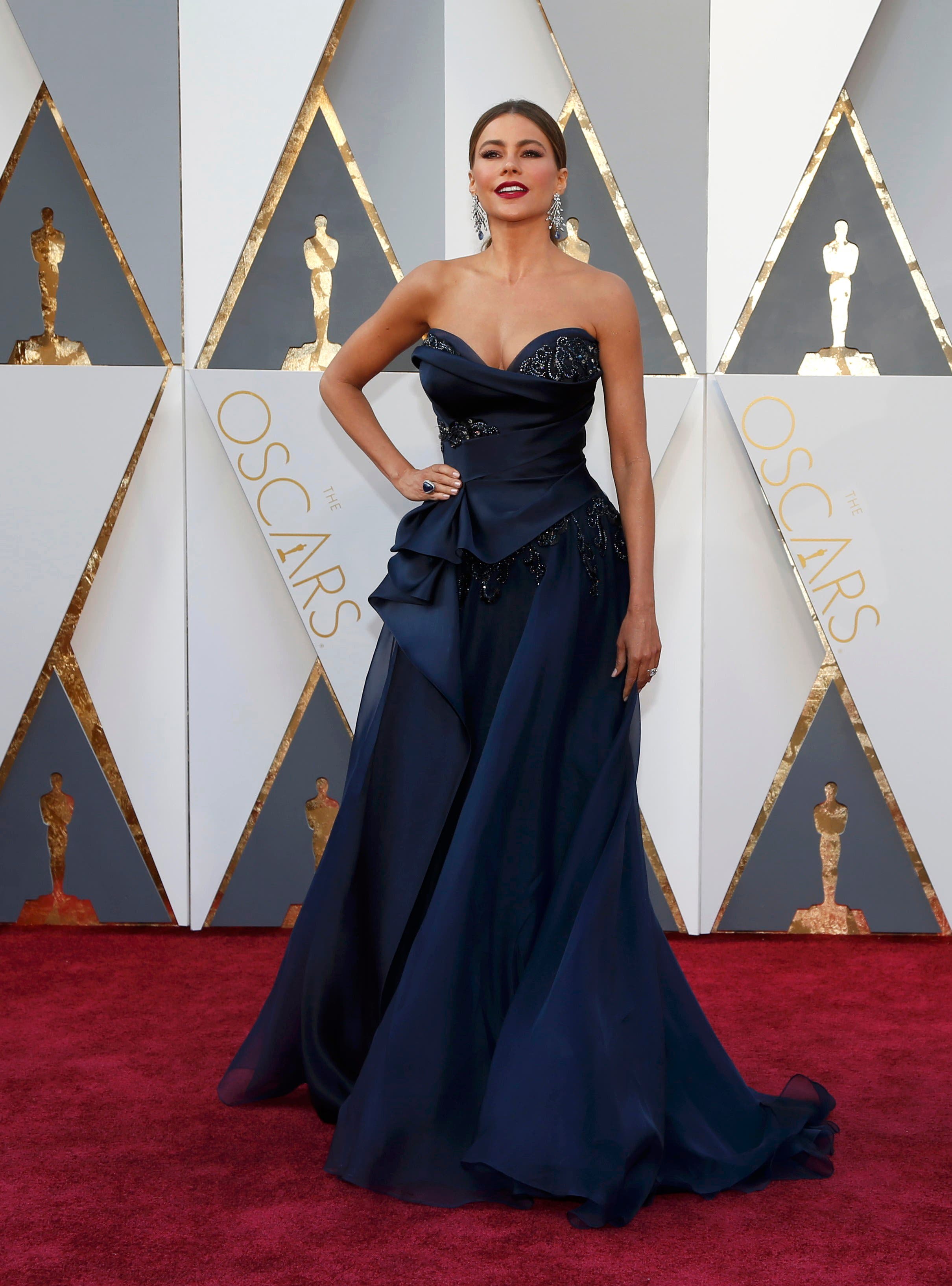 The Modern Family stunner knows what suits her body, and so her choice of dresses is usually spot-on. But this navy Marchesa was a bit of a disappointment. And why oh why did she pull her hair back? Bring back the glamour waves.
Best looking couple
Look at this picture. How good do Tom Hardy and wife Charlotte Riley look together on the red carpet? #relationshipgoals