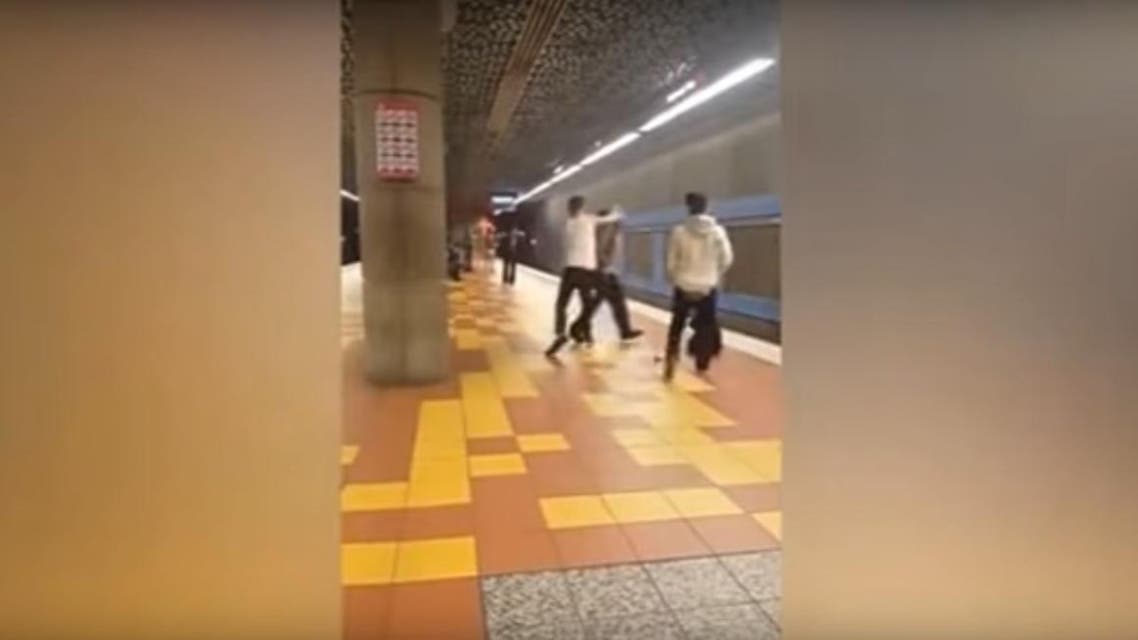 Video: Homeless man brutally attacked at LA metro station
According to eyewitnesses, the victim seemed mentally ill
Two men were caught on tape attacking a homeless man at the Hollywood metro station in Los Angeles on Tuesday.
A man by the name of Lake Cunningham shot the video, and called the police, but said both the suspects and the victims had left by the time they arrived.
According to eyewitnesses, the victim seemed mentally ill.
Cunningham told KTLA 5, a local LA news station, that the victim was kicked in the face.
"I followed the guy and he had no teeth in his mouth. He had his teeth knocked out and he was bleeding all over the place," he said.