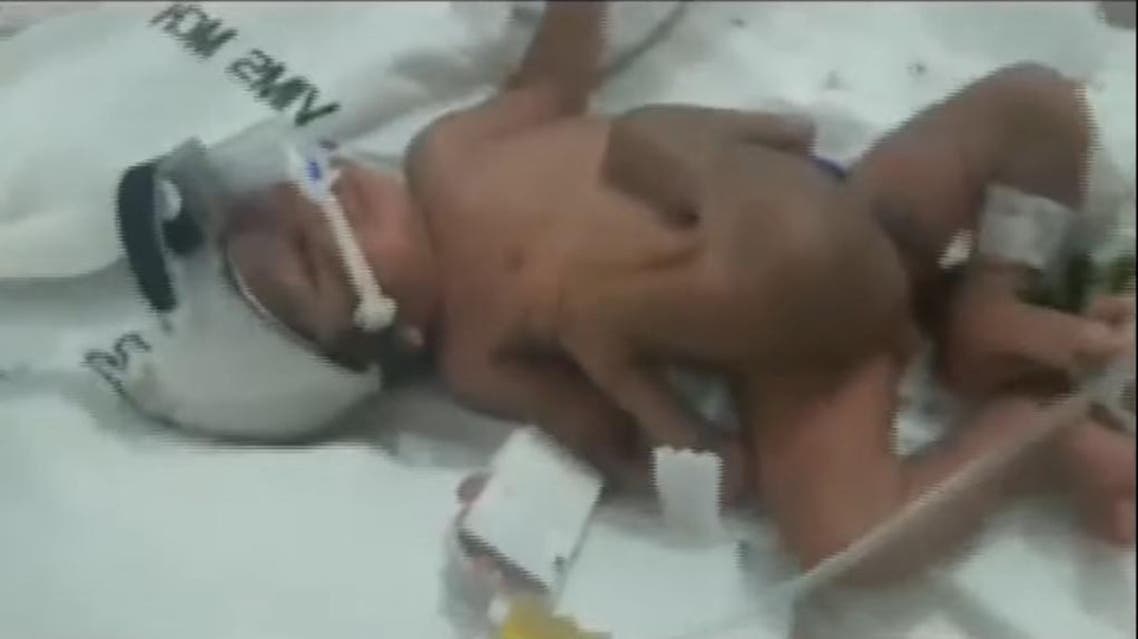 Baby born with four legs is 'God's gift', say Indian parents
A baby boy in India's Karnataka was born with an extra pair of legs and another male genital organ is considered a gift from God by his parents
A baby boy in India's Karnataka was born with an extra pair of legs and another male genital organ is considered a gift from God by his parents, reported the Times of India on Monday.
"It's God's gift to us," the boy's mother told the daily newspaper. "My first son, born three years ago, is healthy. We are poor and cannot afford expensive treatment."
Doctors at the hospital are looking more closely at the baby's condition in order to determine whether or not additional treatment is needed. However, the parents are unwilling to pay further costs for treatment.
Polymelia, the birth defect by which the individual is born with extra limbs is most often the result of an embryo forming as conjoined twins.