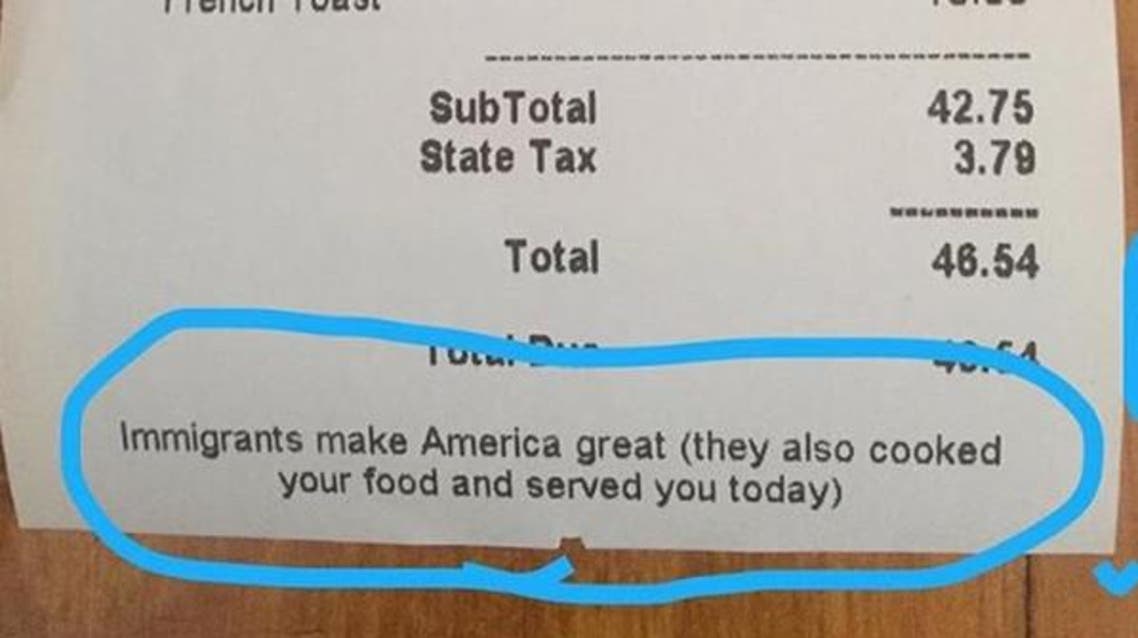 A restaurant in New York objected on Trump's order
Kiwiana is run by former Top Chef Contestant Mark Simmons
Amid all the campaigns denouncing the President Donald Trump's executive order banning citizens of seven Muslim-majority countries from entering the US, a restaurant in New York decided to express his objections in an innovative way; the bottom of the receipt he gives to customers reads: "Immigrants make America great."
Kiwiana is run by former Top Chef Contestant Mark Simmons. The restaurant serves dishes inspired by Simmons' native New Zealand.
When customers pay their tab, they're also getting a reminder stating: "Immigrants make America great (They also cooked your food and served you today).
A photo of the paper quickly went viral after it was tweeted by journalist Mary Emily O'Hara from the NBC, who was having brunch at the restaurant. In just 48 hours, her tweet was retweeted more than 100 thousands time.
Many restaurants in New York had objected on Trump's order because the majority cannot work without immigrant workers.
The order bans citizens of seven Muslim-majority countries from entering the US for 90 days and all refugees for 120 days.
However, the order is being challenged in courts.