Social media users are sharing photos of what they call the most beautiful horse on earth.
The horse is a native of Turkey and has received the title of the 'most beautiful horse in the world' from experts.
An Akhal-Teke, a breed from the race that is a direct descendant from the extinct Turkoman which lived in antiquity.
There are currently only 3,500 horses of this breed throughout the world, according to newsner.
This particular horse, seen below, seems to have been plunged in gold.
The Akhal-Teke has an incredibly beautiful coat that shines in the sunlight. It is a thoroughbred that measures between 147 to 163cm.
In China, these horses are called "horses that come from paradise", because the incredible creature is just so beautiful.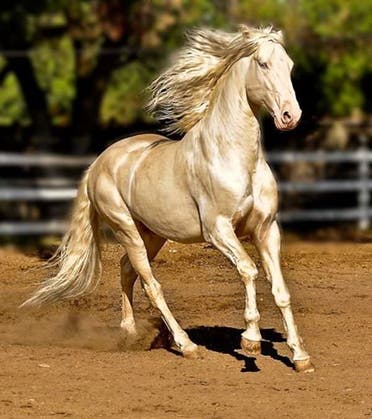 The reason why the horse shines lies in the structure of its coat, which acts to intensify and to reflect the rays of light, according to experts.
It is believed that the Akhal-Teke was born with his golden coat to use as a means of camouflage in the desert environment. This breed is native to Achal, Turkmenistan, and dates over 3,000 years, making it the oldest and first domesticated breed.