A Chinese policewoman touched the hearts of many after imgaes of her stepping in to breastfeed a suspect's baby went viral.
Telegraph published pictures showing officer Lina Hao breastfeeding the four-month-old baby as her mother stood trial in northern China's Shanxi Province.
Officer Lina got permission from the baby's mother when the child began crying in the courtroom, Chinese media reports.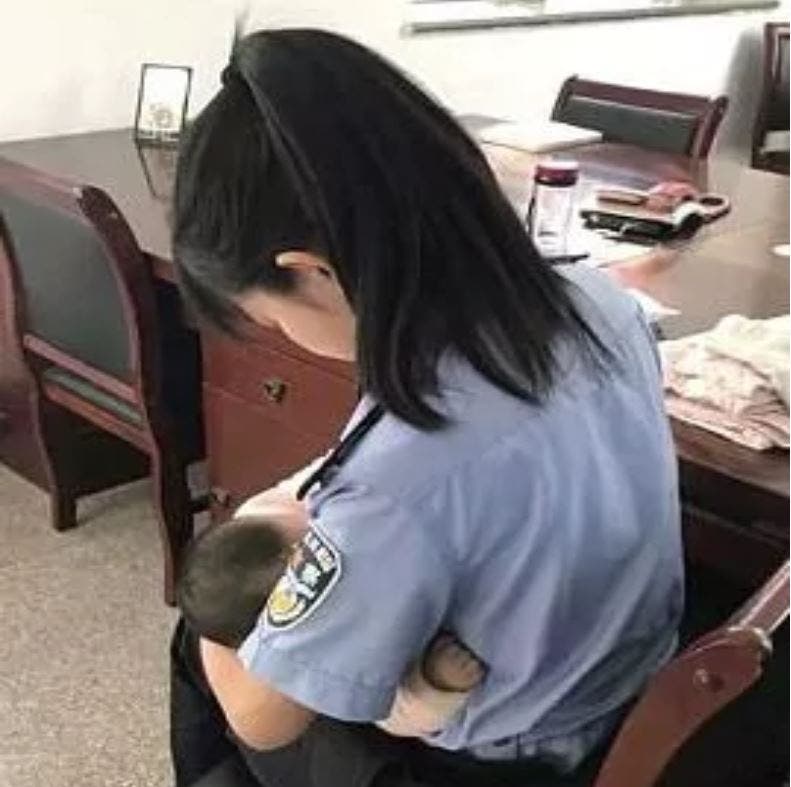 A colleague of the police officer captured the photos of her breastfeeding the child in a quiet corner of the building.
Officer Lina, who has just given birth herself, explained: "The baby wouldn't stop crying and we were all worried.
"I am a new mother, I could feel how anxious the child's mother would have been. All I thought about was to try my best and comfort the tiny baby."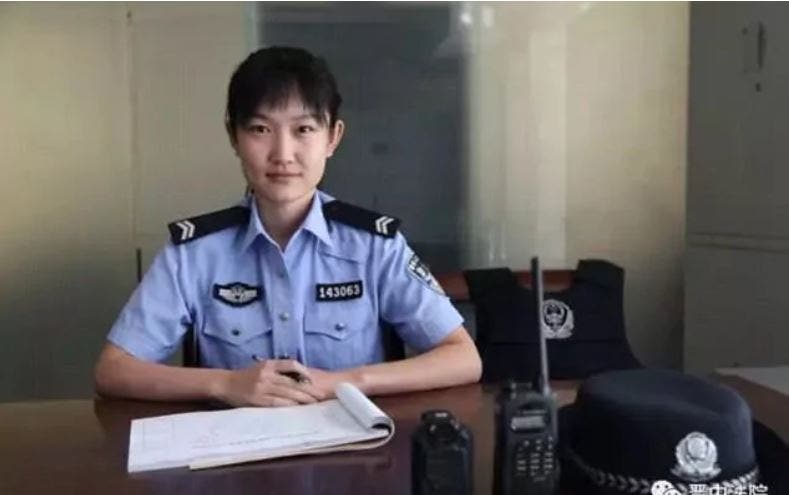 She said that any other police officer would have done the same, adding: "If I had been the mother, I would have hoped someone would help my baby too."
The defendant was one of 34 people sentenced to prison for their connections to a bogus fundraising ring, the Global Times reports.
She pleaded guilty to charges of fraud, embezzlement and concealment of illegal gains, reports say