The "Lucky donkey" is a trending hashtag in Egypt as well as "Saqqara donkey" and the reason is rather strange.
A group of Swiss tourists visited the Pyramids and coincidentally saw an Egyptian man beating his donkey leaving marks on his body.

The tourists sympathized with the donkey and entered into verbal quarrels with his owner. Then, they offered to buy his donkey for 800 euros.
The tourists raised the price and offered the man an additional 500 euros but he finally agreed when they threatened to sue him through an international lawyer's office in Egypt.
The deal was sealed and the man got his money. The Swiss tourists then took the donkey to a veterinary hospital to treat it, and completed the travel papers to Switzerland.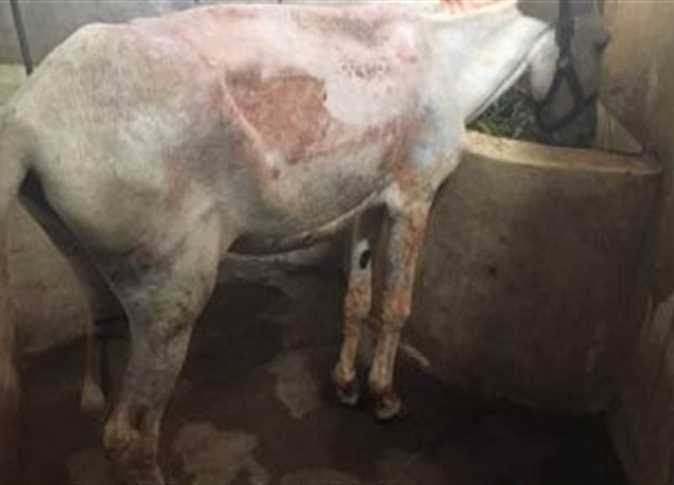 The owner of the donkey asked the Swiss tourists to help him travel along with the donkey and work there, but they rejected his request, and confirmed that he will face a prison sentence if he traveled to Switzerland on charges of torturing the donkey according to the law.
The 1920s lucky donkey
The incident brought to mind another interesting incident that took place in Egypt in the 1920s where a donkey from Upper Egypt was moved to the royal palace in Britain.

That donkey was spotted by Princess Mary, daughter of King George V, the King of Britain, when she was on a visit to Egypt and traveled to the city of Luxor.
When she saw the donkey, she decided to buy it and give it as a gift to her children.
The donkey was then transferred to the Royal Palace in Britain, and since then it was referred to throughout Egypt as the "lucky donkey" back then as well.