The World Economic Forum (WEF) made its debut in Saudi Arabia on Sunday through a "strategic partnership" with the Jeddah Economic Forum (JEF), which is taking place in the kingdom until March 18 2012.
Inaugurated Saturday night by the governor of the Mecca Province, HRH Prince Khaled al-Faisal, the 13th annual Jeddah Economic Forum will focus this year on finding solutions to "house the growing population," bringing together international and local experts, ministers and economists.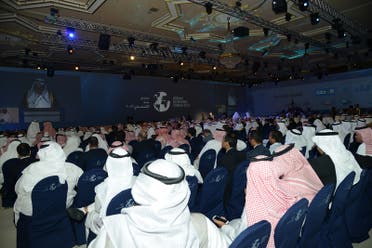 Jeddah Economic Forum 2013
JEF is organized every year by the Jeddah Chamber of Commerce and Industry (JCCI); throughout its short history, JEF has hosted a large number of internationally renowned speakers, such as former U.S. President Bill Clinton, Turkish Prime Minister Recep Tayyip Erdogan and former Pakistani Premier Shawkat Aziz.
Officials at both JEF and WEF have been discussing potential cooperation since early 2012. Many JCCI executives attended recent WEF events, while many of Saudi Arabia's top businessmen are regular Davosians.
As a result, both forums have today organized a session, which was held under the theme 'A New Vision for Arab Employment.'
Attending the session in Jeddah is Miroslav Dusek, the Geneva-based WEF's head of Middle East and North Africa.
The 13th annual Jeddah Economic Forum is currently being held at the Jeddah Hilton.
Saudi Arabia is the world's biggest oil exporter and has seen consistent substantial economic growth despite being at the heart of a region shaken by turmoil.
However, despite its relative prosperity, only 30 percent of Saudis own homes whilst the global average is estimated to be at 70 percent. The ratio is well below that of most developed and emerging countries.
The World Economic Forum is renowned for its annual Davos event, but it also holds regional meetings such as its MENA-region forums usually held in Jordan, Morocco or Egypt.
Since the 2011 Arab Spring, WEF has not had an event in Egypt; its next regional meeting will be held in Jordan between 24-26 May.
Last year, JEF featured side-session for WEF young global leaders in Saudi Arabia.