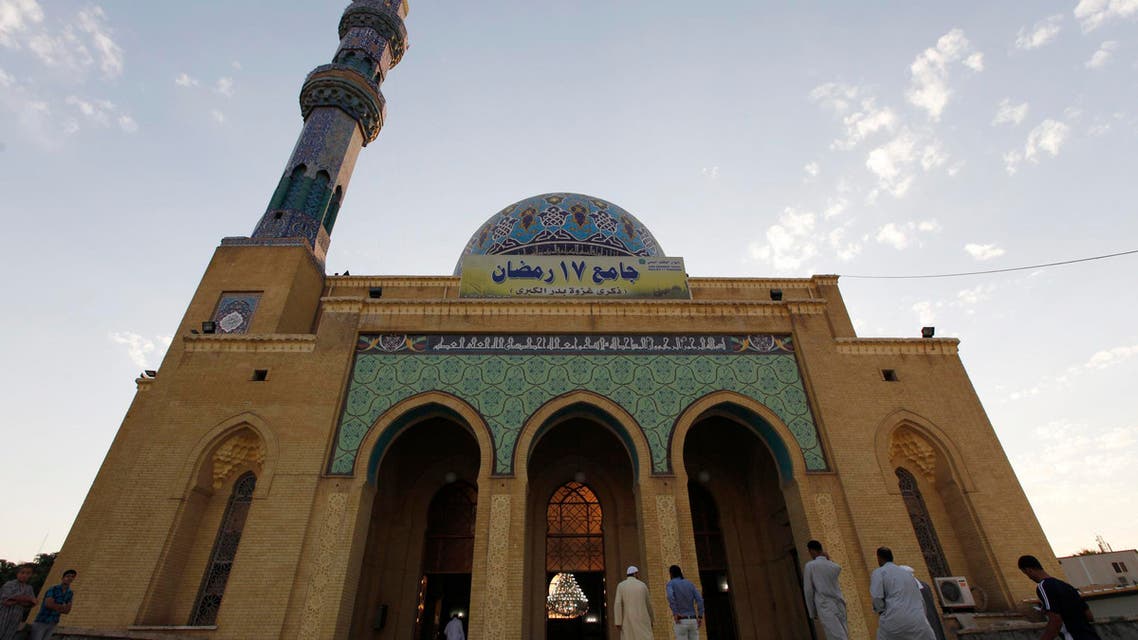 Sunnis close Iraqi capital mosques in protest
Closures of mosques were prompted by series of recent attacks against Sunni clerics and worshippers
Iraqi Sunni religious leaders said Saturday they closed the sect's mosques in Baghdad indefinitely to protest attacks targeting clerics and worshippers, highlighting the country's deepening sectarian rift. The closures came as violence across the country killed 10 people Saturday.

Sheik Mustafa al-Bayati, a member of a council of senior Sunni scholars that issue religious edicts, said the decision taken Thursday came into effect Saturday.

Many mosques appeared to comply. In Baghdad's Sunni northern district of Azamiya, a banner at the closed gate of the hallowed Abu Hanifa mosque read: "The mosque is closed until further notice because of the targeting of imams, preachers and worshippers."

The mosque closures were "prompted by the systematic targeting of and injustice against Sunni clerics, mosques and worshippers," al-Bayati told The Associated Press. "Today, it is not forbidden to shed Sunni blood. ... For 11 months we have been saying peacefully that we are facing injustice but the government closes its ears."

He didn't accuse any group of being behind the attacks, but said "the weakness of the security forces is exploited by (Shiite) militias."
Previous closures
Sunnis previously have closed mosques as a protest tactic in the southern province of Basra in September and in the northeastern province of Diyala earlier this month. The mosques later reopened after local authorities and tribal leaders promised to offer protection.

In a statement issued late Saturday, the members of the Sunni council said they would end the protest Sunday if the Iraqi government agrees to establish security units formed by locals to protect mosques. The statement also demanded the government open an immediate investigation over the recent killings of Sunni clerics and that it release all detained Sunni clerics.

Sunnis dominated the government of Iraq for much of its modern history. They believe that the majority-Shiite government that came into power after the 2003 U.S.-led invasion treats them like second-class citizens.

Sunni discontent mounted after a bloody April raid by security forces on a protest camp in northern Iraq. Violence has spiked since, claiming at least 5,500 lives, according to the United Nations figures.
Bloody attacks
The bloodiest attacks, including waves of coordinated car bombs claimed by al-Qaeda's local branch, have targeted mainly Shiites. However, Sunnis also have been killed in apparent reprisals.

On Friday, bombs targeted two Sunni mosques in Baghdad, killing four. Last week, gunmen killed a Sunni cleric as he left a mosque in western Baghdad, police said.

Violence continued Saturday across Iraq. In the northern town of Tux Khormato, a suicide bomber set off his explosive belt near a line of people waiting to buy bread from a baker, Mayor Shalal Abdool said. A second bomber drove an explosive-laden car into the crowd that gathered after the first explosion, Abdool said. The two attacks killed eight people and wounded 35, he said.

Tux Khormato is about 200 kilometers (130 miles) north of Baghdad.

Meanwhile, a car bomb exploded near a police checkpoint in the northern town of Tal Afar, killing a police officer and a civilian and wounding 10, police and hospital officials said. They spoke on condition of anonymity because they were not authorized to talk to journalists.