Bahrain's Ministry of Interior announced late Tuesday the death of five outlaws in al-Diraz village, northwest coast of the Gulf country.
Earlier Tuesday, Bahrain arrested 286 over terrorism charges. Most of the detainees were hiding in the home of Issa Qassim in al-Diraz. Qassim faces expulsion from the kingdom after authorities revoked his citizenship last year for alleged links to Iran and fomenting violence, charges he has denied.
"The operation in Diraz was based on intel that several fugitives connected to serious acts of terrorism and the killing of a policeman were harbored in the village," a security official told Reuters, adding that six people were arrested from the cleric's home.
The six-member Gulf Cooperation Council has long criticized Iran's interference.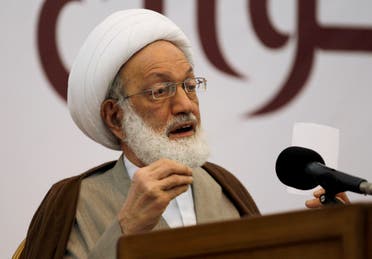 (With Reuters)