Qatar's Foreign Minister Mohammed bin Abdulrahman Al Thani is set to hand over Doha's decision over a list of demands from boycotting countries to Kuwait on Monday, according to Al Arabiya's sources.
Qatar could be hit by fresh sanctions as a deadline to accept a list of demands by its Arab and Gulf neighbors expired on Monday.
Saudi Arabia, Bahrain, UAE and Egypt broke off the ties last month over allegations of Qatar's links to terrorism.
Speaking in Rome on Saturday, Qatari Foreign Minister Sheikh Mohammed bin Abdulrahman al-Thani said the demands were made to be rejected, adding that the Arab ultimatum was aimed not at tackling terrorism but at curtailing his country's sovereignty.
But he told reporters in Rome that Doha remained ready to sit down and discuss the grievances raised by its Arab neighbors.
"This list of demands is made to be rejected. It's not meant to be accepted or ...to be negotiated," Sheikh Mohammed said in Rome. "The state of Qatar instead of rejecting it as a principle, we are willing to engage in (dialogue), providing the proper conditions for further dialogue."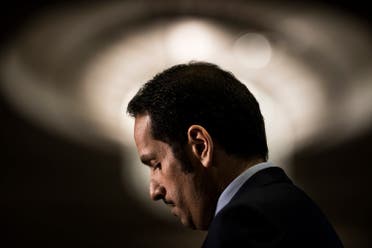 Saudi Arabia, the United Arab Emirates, Bahrain and Egypt also accuse Qatar of being an ally of Iran, charges which Doha denies.
The countries have threatened further sanctions against Qatar if it does not comply with their list of 13 demands which were presented to Doha by Kuwaiti mediators 10 days ago.
The demands include closing a Turkish military base in Qatar and shutting down the Al Jazeera pan-Arab television network, which Doha also rejected.
Qatar's Gulf critics accuse Al Jazeera of being a platform for extremists and an agent of interference in their affairs. The network has rejected the accusations and said it will maintain its editorial independence.
Fresh penalties
Gulf countries have insisted the demands were not negotiable.
The UAE ambassador to Russia has said Qatar could face fresh sanctions if it does not comply with the demands.
Gulf states could ask their trading partners to choose between working with them or with Doha, he said in a newspaper interview last week.
But UAE foreign affairs minister Anwar Gargash played down the chances of an escalation, saying "The alternative is not escalation but parting ways", suggesting Qatar may be forced out of the six-member alliance.
(With Reuters)