Saudis have overwhelmingly welcomed the announcement by the Ministry of Culture and Information on Monday that it will allow movie theaters to open in the Kingdom next year.
According to Monday's announcement, a resolution was passed paving the way for licenses to be granted to commercial movie theaters, with the first cinemas expected to open in March 2018.
"This marks a watershed moment in the development of the cultural economy in the Kingdom," the statement quoted Culture and Information Minister Awwad Al-Awwad as saying.
ALSO READ: This is how cinemas in Saudi Arabia looked 40 years ago
"Opening cinemas will act as a catalyst for economic growth and diversification," he said. "By developing the broader cultural sector we will create new employment and training opportunities, as well as enriching the Kingdom's entertainment options."
"It is a beautiful day in #SaudiArabia!" Saudi female director Haifaa Al-Mansour said on Twitter. Her film "Wadjda" made history in 2013 after it became Saudi Arabia's first Academy Award entry.
"Congratulations to the 2030 Generation," Saudi filmmaker Aymen Tarek Jamal said on Twitter. "Now our young men and women will show the world possibilities and stories worth seeing," Jamal wrote.
Malls ready
The head of the Shopping Centers Committee at the Jeddah Chamber of Commerce and Industry, Mohammed Alawi, said that around five malls are ready for cinemas in Jeddah.
"In the entire country, I'm sure at least 10 malls are ready," he told Saudi Gazette. "Once the licensing is granted, they'll immediately start with the procedures."
Saudi Arabia is expected to have more than 300 cinemas — with over 2,000 screens — all across the Kingdom by 2030, the ministry said in a statement.
ALSO READ: How licenses will be granted to cinemas in Saudi Arabia 'within 90 days'
Majid Al Futtaim and VOX Cinemas said the move is in line with the spirit of Vision 2030.
"Today's announcement will mean the creation of thousands of job opportunities and support the growth of creative industries across the country," they said in a statement.
The ministry's statement said the opening of movie theaters will contribute more than SR90 billion ($24 billion) to the economy and create more than 30,000 jobs by 2030.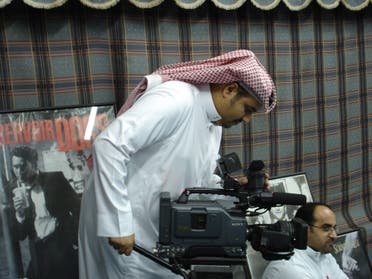 Social media buzz
Many Saudis took to Twitter to express their joy, posting images of buckets of movie theater popcorn and moving graphics of people dancing, fainting and crying.
"It's spectacular news. We are in a state of shock," Saudi actor and producer Hisham Fageeh was quoted as saying by a news agency.
Fageeh starred in and co-produced the Saudi film "Barakah Meets Barakah" by director Mahmoud Sabbagh, which premiered at the Berlin International Film Festival in February.
"Cinema is an essential part of entertainment that's been booming recently", Mohammed Alawi told Saudi Gazette.
According to global reports, he noted, movie theatres attract 30 percent of visitors who only go to the mall to see a movie.
Last year, Red Sea Mall attracted 17 million visitors and could attract an additional 5 million when a movie theater is added, he said.
"Movie companies in the Arab region showed a willingness to enter the Saudi market," Alawi said.
Surprise for many
Citizens and residents have waited some 35 years for the ban on cinemas to be lifted. The announcement was a surprise for many. "Most people are ready for it," said Anggi Makki, Saudi screenwriter and director.
"When women were permitted to drive, I had my hopes up for cinema to be allowed anytime soon." Fahad Al-Deghaither, a Saudi columnist, described the decision as "momentous."
The decision will not only help the nascent Saudi film industry but also will result in the employment of thousands of Saudis.
ALSO READ: Entertainment in Saudi Arabia, its past and present
Fahad Al-Esta, a Saudi filmmaker and a scriptwriter, said the move now puts a great responsibility on Saudi producers, directors, screenwriters, and actors to produce meaningful movies.
Popular standup comedian Fahad Al-Butairi wrote on his Twitter account "thousand congratulations to us all".
Ibrahim Al-Hasawi, the public relations officer for Saudi Film Festival in Dhahran, thanked the Ministry of Culture and Information.
Mamdouh Salehm a Saudi film director, said, "Finally the cinema is back in Saudi Arabia after many years."
This article was first published in the Saudi Gazette on December 12, 2017.