Vision 2030
Saudi Crown Prince announces 'TROJENA' in NEOM for mountain tourism
Saudi Arabia's Crown Prince Mohammed bin Salman announced on Thursday the establishment of 'TROJENA' for mountain tourism, state news agency (SPA) reported.
The area seeks to "redefine mountain tourism for the world" by boosting ecotourism, and continuing the Kingdom's efforts to preserve nature, according to the SPA report.
The new project will reportedly add a new dimension to tourism in the Kingdom, where geographical and environmental diversity is celebrated, while simultaneously maintaining natural resources for decades to come.
For the latest headlines, follow our Google News channel online or via the app.
This move aligns with the country's Vision 2030 goals and is set for completion by 2026.
One uncommon-to-the-desert attraction that has been planned is the outdoor skiing feature which will see multiple difficulty courses with views of the NEOM mountain range, crystal blue waters of the Red Sea, and the signature goldens of the desert sand.
The wintery slopes will be complemented with a ski village, "ultra-luxury" family and wellness resorts, retail stores, restaurants, in addition to sports activities, that include watersports and mountain biking, according to the SPA report.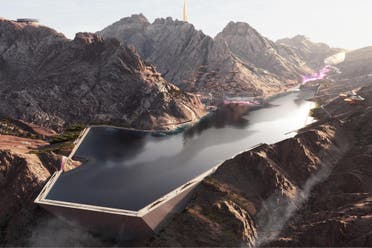 The development is forecasting 700,000 visitors, in addition to 7,000 permanent residents by 2030.
The project is also expected to create more than 10,000 jobs and add SAR 3 billion to the Kingdom's GDP by 2030.
The region is designed to remain 10 degrees Celsius lower than its counterparts across the region, while sub-zero temperatures can be expected during winter, SPA reported.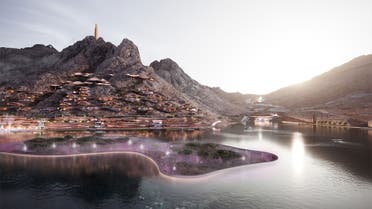 Read more:
AlUla releases 80 oryx, gazelles, ibex into native Saudi habitat to mark Wildlife Day
Saudi Tourism Authority, Dubai's Emirates sign MoU to increase flights to Kingdom
Saudi Arabia: 'Boutique Group' to develop historic palaces into boutique hotels