Deadline passes for South African held in Yemen
Al-Qaeda in Yemen had set Saturday as Pierre Korkie's execution date, if the $3 million-ransom isn't paid over
A deadline to hand over the $3 million-ransom for the release of South African man held hostage by al-Qaeda in Yemen has passed on Saturday.
Pierre Korkie has been held captive for nearly ten months. The 56-year-old teacher was abducted last May with his wife Yolande, who was released in January.
Yolande released an emotional plea on Friday, asking the captors to release her husband who she said is too ill to survive the hostage ordeal.
"Pierre is an innocent and honest person who served the poor people through his teaching," she said in a video recording, after greeting Al-Qaeda in Arabic, thanking them for treating her with respect during her captivity.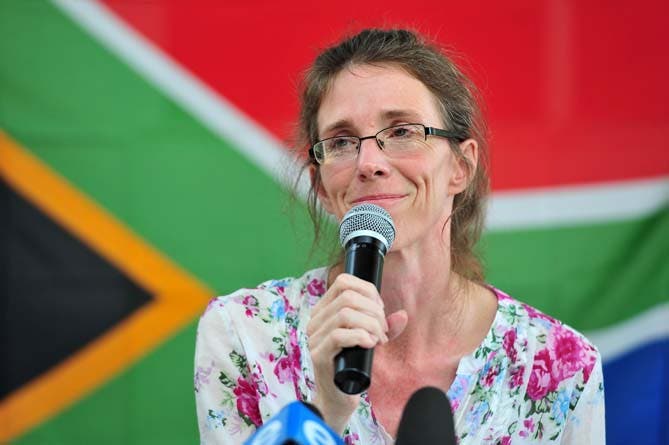 "My two children and I miss him terribly. He was just an ordinary man from South Africa," she said, flanked by the couple's teenage son and daughter.

"He is gravely ill and he will not survive captivity."
The kidnappers had set Saturday as Korkie's execution date, if the ransom money isn't paid over.
Those negotiations were the sole responsibility of Gift of the Givers manager, Anas al-Hamati. He spent weeks trying to create some type of relationship with the kidnappers, earning their trust and convincing them to release Korkie's wife, unharmed.
Speaking to Al Arabiya News in Dubai last week, Hamati stated that he was forced to flee Yemen and was accused by the kidnappers of stealing the ransom money meant to pay for Korkie's release.
They want $3 million and are apparently refusing to believe that a recent trip to Yemen by South African authorities saw no money exchange hands.
The couple had worked as teachers in Yemen when they were abducted last May in the city of Taiz by members of Al-Qaeda in the Arabian Peninsula.
There is a South African embassy in Yemen but the South African authorities that went to the Arab country in January tried their utmost to appeal Korkie's release.
Going live on a Yemeni television station to try and send a message to the kidnappers, though, may not have been a good idea at all. Hamati says this is what led to the breakdown in talks for him as a negotiator.
Hamati says the last message he received from the captors was via SMS – "it shocked me to my core, it was a picture of a bomb belt." He says the mobile phone numbers he had for the captors have changed, and there has been no communication with them.