Decisive Storm to continue 'as long as needed:' spokesman
The Saudi-led coalition said would not allow supplies to reach Houthi rebels
A military coalition led by Saudi Arabia against Yemen's Houthi rebels vowed on Thursday to press on with its campaign until goals are reached.
Speaking to reporters in the Saudi capital, spokesman Brig. Gen. Ahmed Assiri vowed that the coalition would not allow any "supplies" to reach the rebels and that no party would be allowed to back the Houthi rebellion.
Iran is the main backer of the Shiite rebels and has supplied them with weapons as they pushed to expand their control over the country.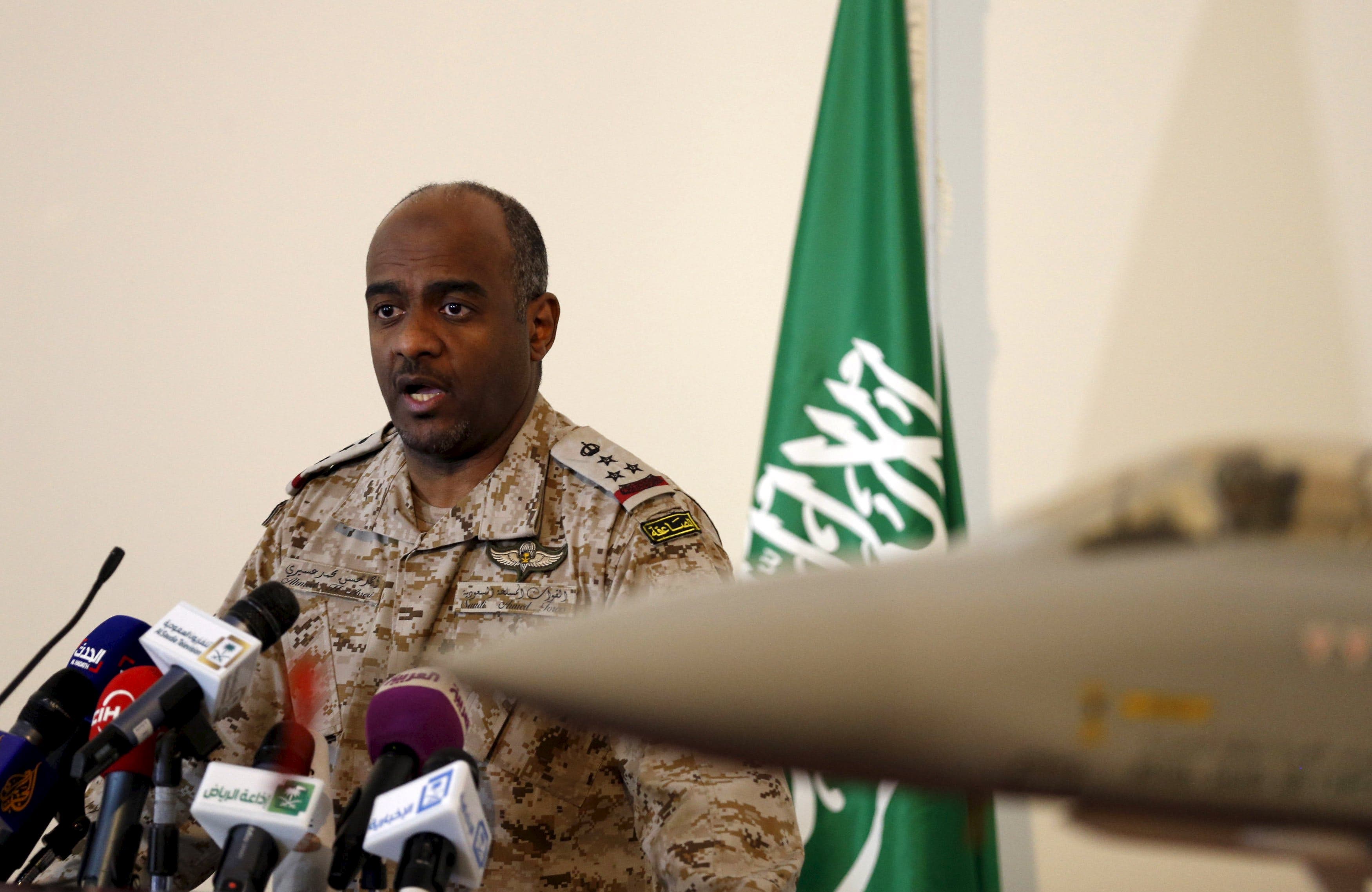 The coalition issued a warning on Thursday to ships not to approach Yemeni ports and declared Yemeni airspace a "restricted area."
Brig. Gen. Assiri told reporters that the first wave of the coalition air raids against Shiite rebels was "successful."
He added that "all forms of aircraft" have been taking part in the strikes and that all of them had "returned safely to their bases."
The anti-rebel operation would continue "as long as needed" until "legitimacy" represented by President Abedrabbo Mansour Hadi and his government was restored in Yemen, said Assiri.
Anti-aircraft defence systems, missiles and artillery positions "were completely destroyed" on the first day of strikes.
Saudi air forces "completely" took control of Yemen's airspace "within the first 15 minutes" of raids, said Assiri.
Read also:
Yemen's Hadi arrives in Riyadh on way to Egypt
Saudi deploys 100 fighter jets, 150,000 soldiers for anti-Houthi campaign