Paris hunts down connections to ISIS attacker
Police took into custody the father and brother of a French gunman linked to a string of Paris attacks and were searching their homes
The body of a second suicide bomber involved in the Paris attacks has been identified, sources close to the investigation told AFP on Sunday, although it was unclear whether he was French or Belgian.
Both sources said he was one of three brothers involved in the attacks, and that his body was found at the Bataclan concert hall, the scene of the worst carnage where 89 people were gunned down.
Belgium issued an international arrest warrant on Sunday for a man suspected to have taken part in the Paris killings, a leg legal said.
French and European authorities are on the hunt for suspects connected to the attacks, the deadliest France has seen since WWII.
The suspect lived in the Brussels neighbourhood of Molenbeek, the source added.
Eariler on Sunday, police said a black Seat car used by gunmen who fired at people in restaurants during the attacks in Paris on Friday has been found in the eastern suburb of Montreuil.

Six people close to Omar Ismail Mostefai, who took part in the killings at the Bataclan concert hall and the first of Friday's attackers to be identified, have been detained, including his father, brother and sister-in-law, judicial and police sources said.

The body of the 29-year-old French national was found and identified at the Bataclan music hall where 89 people were shot dead Friday when three gunmen wearing suicide vests opened fire on spectators in the bloodiest of a string of attacks in Paris blamed on Islamists.
Read also: ISIS claims Paris attacks and releases video threat
Read also: Arab states condemn 'terrorist' Paris attacks
Opinion: Friday 13th: the price France had to pay for doing what's right!
Opinion: Paris must not do what Washington did after 9/11
France's worst ever attacks killed at least 129 people and left 352 injured, many in critical condition. Prime Minister Manuel Valls said Sunday that 103 bodies had been identified, with 20 to 30 more still awaiting identification.

"They will be (identified) in the coming hours," said Valls outside the Ecole Militaire where a center has been set up for victims' families. The death toll has been put at least 129.

Investigators were also searching the homes of friends and relatives of Mostefai, another source close to the enquiry said.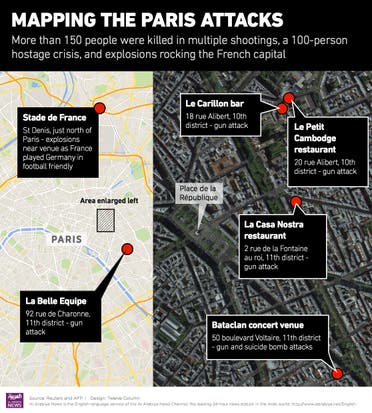 The father's house is located in the small town of Romilly-sur-Seine, some 130 kilometres (80 miles) east of Paris, while his brother's is south of Paris in the Essonne region.

The brother, who is 34, contacted the police on his own initiative and was then taken into custody.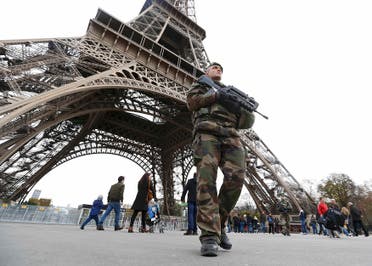 The Frenchman confirmed as one of the attackers was known to police as being close to radical Islam but had never been linked to a terrorism enquiry, Paris prosecutor Francois Molins said earlier Saturday.

He was identified via a severed fingertip.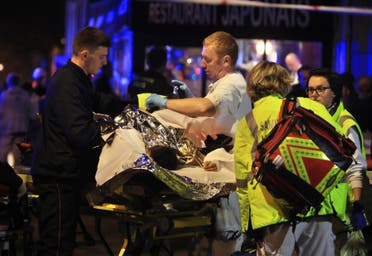 Prosecutor Molins said seven gunmen were killed in the attacks, which were the work of three coordinated teams. Six of them blew themselves up while one was shot by police.
The attacks were claimed by extremist group ISIS, which France is targeting with airstrikes on Syria.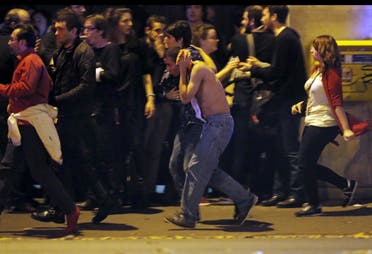 Seven "terrorists" were killed in attacks that caused the deaths of the 129 people in Paris and a Syrian passport was found on one of the assailants, the French capital's prosecutor said Saturday.
Prosecutor Francois Molins said the attackers had worked in three teams, striking seven times in quick succession on Friday night. The prosecutor meanwhile said it was not clear to whom the passport belonged to.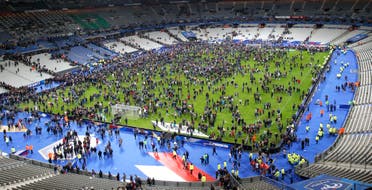 Previously, the prosecutor said there could be eight gunmen killed across the capital, with more still at large behind seven attacks in Paris.
Al Arabiya News Channel's correspondent initially reported that Syrian and Egyptian passports were found near the bodies of the assailants involved in a wave of deadly attacks on Paris.
Infographic: Attacks in France since Charlie Hebdo

French police so far reported that a Syrian passport was found but did not say where exactly it was found, although they indicated a possible Syrian connection was a working hypothesis for investigators.