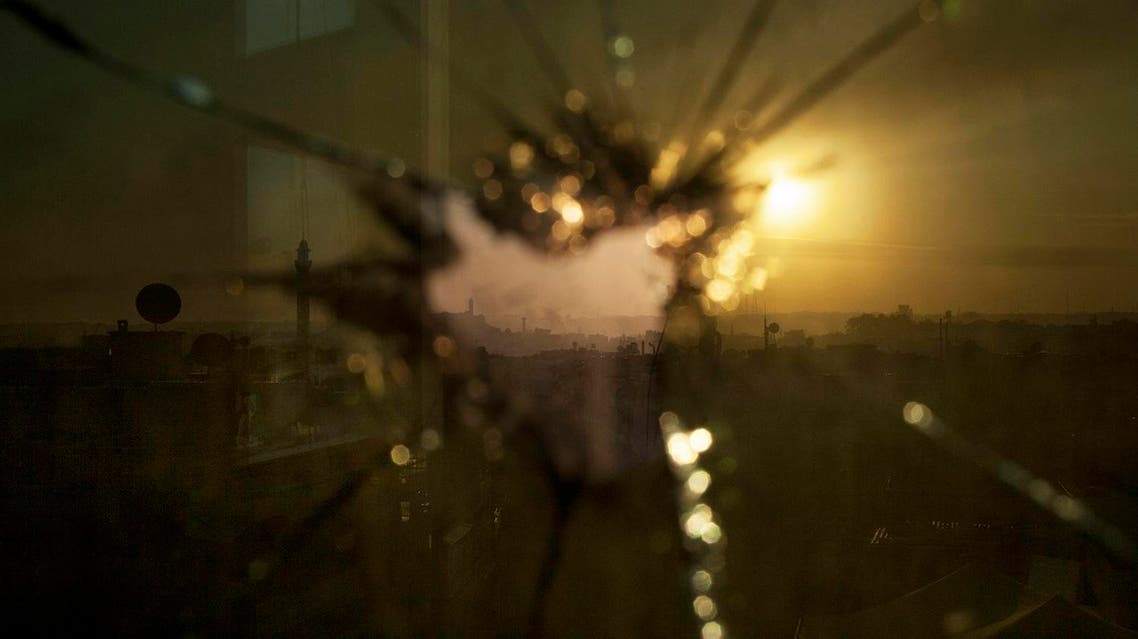 U.N. mulls ways to monitor possible Syria truce
U.N. planning for truce monitoring will seek to avoid repeating the 'disaster' of a mission sent to Syria in 2012
The United Nations is mulling "light touch" options for monitoring a possible ceasefire in Syria that would keep its risks to a minimum by relying largely on Syrians already on the ground, diplomatic sources said.
The U.N. Security Council on Friday unanimously called on Secretary-General Ban Ki-moon to draw up within a month options for monitoring a ceasefire in Syria. It is the second time since the Syrian civil war broke out in March 2011 that the council backed a plan for peace talks and a truce.
The talk about the U.N.'s role as monitor has gained urgency along with a new push for a ceasefire in Syria to take effect as early as January, in parallel to talks between the government and opposition. More than a dozen major powers, including the United States, Russia and major European and Middle Eastern powers, have drawn up a road map for Syria peace talks.
U.N. planning for truce monitoring will seek to avoid repeating the "disaster" of a mission sent to Syria in 2012, diplomats said. That operation failed because the warring parties showed no interest in halting the fighting, they said.
Under the light-touch mechanism currently under consideration, the United Nations would rely on Syrian actors - "proxies" - on the ground to report violations. This could possibly involve a small group of non-uniformed U.N. officials in Syria to carry out investigations of ceasefire violations, diplomats said.
"There's the idea of proxy-ism, where they were going to look at who would be credible on the ground to get information and to create a reporting mechanism from them to the U.N.," a diplomatic source said.
To make the proxy approach work, major powers would need to agree on who is considered a credible Syrian actor.
"Who is it who's responsible for the credibility of the information?" one diplomatic source asked. "The Syrians on the ground or the U.N., which receives the information?"
The U.N. Department of Peacekeeping Operations will likely present an option to put U.N. peacekeepers on the ground. But that approach likely will be ruled out immediately, given the brutal war that has claimed more than a quarter million lives.
Diplomats on the council, which would be asked to approve any monitoring plan, also say that option is impossible.