Saudi Arabia: Aleppo massacre must stop
The evacuation of east Aleppo is part of a ceasefire deal negotiated by Moscow and Ankara that entered into force yesterday
An official from Saudi Arabia's Ministry of Foreign Affairs office said on Saturday the kingdom is still following with great concern the massacres committed in Syria's Aleppo, which is a war crime against humanity, and is considered the worst humanitarian crisis taking place in the beginning of this century.
Earlier today, Syrian rebel group Ahrar al-Sham said in an audio recording on Saturday that they reached an agreement with Russia and Iran to complete the evacuation in Easter Aleppo, after the evacuation deal was suspended on Friday morning.
Under the agreement, civilians and militants will leave the remaining eastern neighborhoods in Aleppo, in exchange for the release of some wounded and militants from al Foua, Kefraya, and some of the injured in Madaya and Zabadani.
Al-Faruq Abu Bakr, the negotiations official in Eastern Aleppo, announced in the recording, that the agreement was reached between militants, the Russians, and Iranian militias.
As for the timing of the resumption of the evacuation, Faruq Abu Bakr explained in an earlier interview with Al Arabiya's sister-channel "al-Hadah", that it will resume after the international community guarantees the security of the people leaving.
The Syrian Observatory for Human Rights, a Britain-based monitor of the war, said the suspension was a bid to pressure rebels to allow evacuations from two government-held villages under opposition siege.
Turkey-Russia ceasefire deal
Turkish President Recep Tayyip Erdogan called today for all sides to respect the ceasefire deal in Syria's Aleppo so that the evacuation of people from the city's devastated east could resume.
"I urge all parties and the international community to abide by the ceasefire agreement and support the implementation of the evacuation process," the Turkish leader said on Twitter.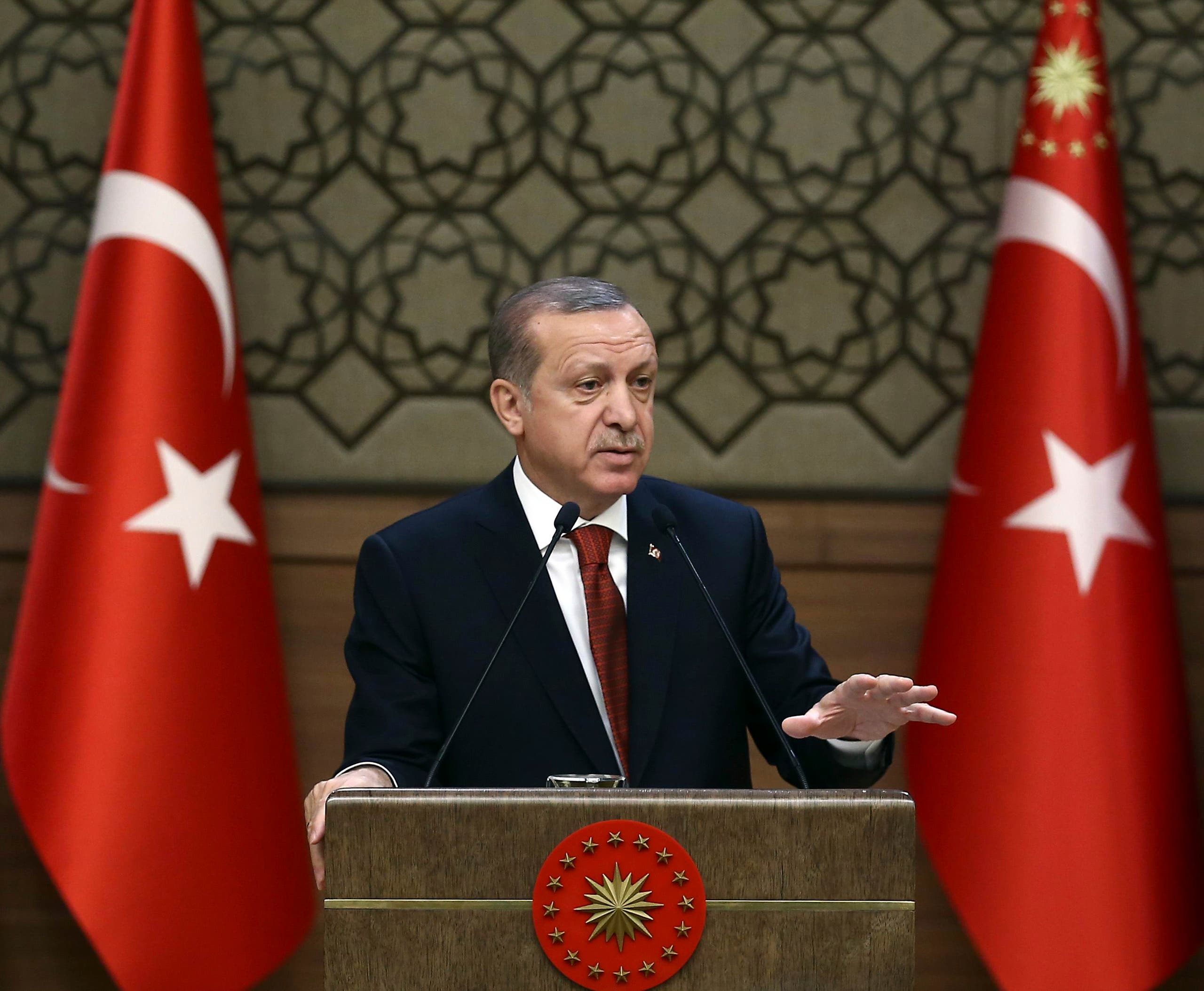 "The ceasefire negotiated by Turkey in Aleppo and the continuation of evacuations is the last hope that remains for the innocent," he added. "The people of Aleppo are not Alone," Erdogan said. "We will do everything in our power to save innocent lives."
The evacuation of east Aleppo is part of a ceasefire deal negotiated by Moscow and Ankara that entered into force yesterday after an initial attempt to halt the fighting failed the day before. But the Syrian regime suspended the vast evacuation operation today, accusing the opposition of breaching the terms of the ceasefire deal.