Egypt executes Libyan militant al-Mesmari, 2017 terrorist attack mastermind: Ministry
Egypt has executed Libyan militant Abdelrahim Mohamed al-Mesmari, the mastermind behind the 2017 terrorist attack in the western desert area Wahat, the Ministry of Defense announced on Saturday.
For all the latest headlines follow our Google News channel online or via the app.
Al-Mesmari was captured in 2017 during a raid on a group blamed for a deadly attack in which authorities have said 16 policemen were killed. The Military Criminal Court in 2019 sentenced the Libyan national to death and another 32 individuals were sentenced to life in prison for their role in the attack. Twenty others were found to be innocent.
A group called Ansar al-Islam claimed responsibility for the attack, posing a new threat to Egyptian security forces who were battling a stubborn ISIS insurgency in the Sinai Peninsula since 2013.
Upon being captured, al-Mesmari told authorities that he adopted extremist ideas following the revolution on former Libyan dictator Muammar Gaddafi. He later joined a group in Egypt headed by former Egyptian army officer Emadeddine Abdulhamid, also known as Sheikh Hatem. Both men were reportedly working for officer-turned- extremist Hesham Ashmawi, who was executed in Egypt in March 2020.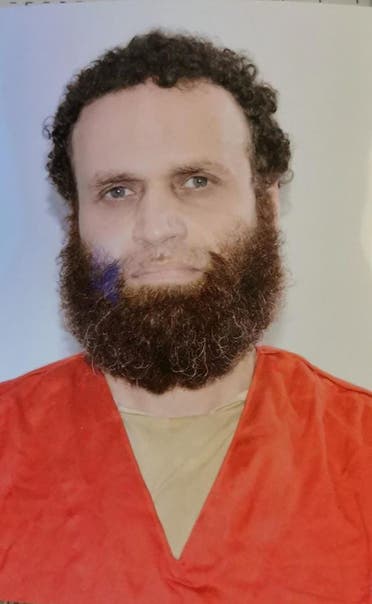 Watch: The moment Egypt's 'most wanted terrorist' was arrested in Libya

Read more:
Libyan militant captured in Egypt claims al-Qaeda link
Death toll rises in attack on Egyptian police officers in Giza
Egyptian officer-turned-extremist Hesham Ashmawy executed: Military