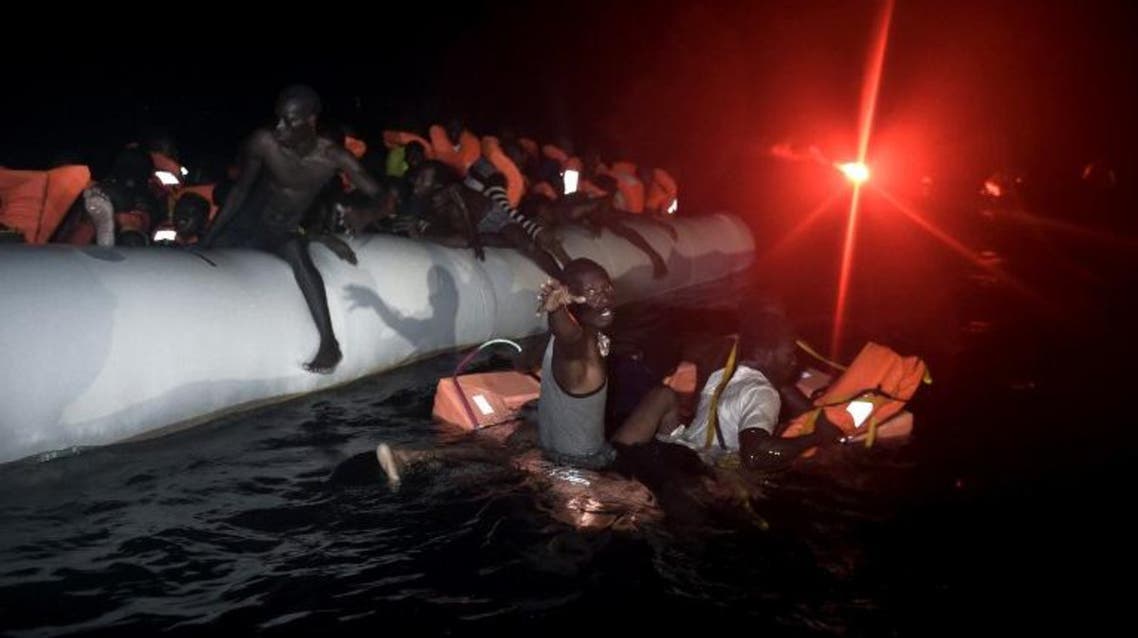 Some 1,400 migrants rescued off Libyan coast
Attempts at the dangerous crossing are continuing despite worsening weather as winter approaches
Some 1,400 migrants trying to cross the Mediterranean were rescued Thursday off the coast of Libya, according to the Italian coastguard, which coordinated the operations conducted mainly by aid ships.
Attempts at the dangerous crossing are continuing despite worsening weather as winter approaches, with more than 2,400 migrants rescued off Libya in total since Sunday.
The medical charity Medecins Sans Frontieres tweeted that it had rescued 802 people on six rubber dinghies and one small wooden boat, and MOAS, a Maltese NGO, said it had rescued 432 migrants on three dinghies.
Italian coastguards and the crew of an EU counter-trafficking vessel rescued the remaining migrants.
Boats carrying migrants are treacherous even if they don't sink: exhaust fumes, hypothermia, dehydration and overcrowding have all proved fatal.
On Wednesday, rescuers found five bodies on a dinghy carrying around 200 people, many of them unaccompanied minors.
The Italian interior ministry said Tuesday that more than 145,000 migrants had landed in Italy so far this year, a figure similar to that of the previous two years.
According to the UN, at least 3,654 people have died trying to cross the Mediterranean this year.
Meanwhile, it emerged Thursday that as many as 900 migrants may have died in the 2015 sinking off Libya of an overcrowded fishing trawler, about 100 more than previously thought.
The new toll from the worst maritime tragedy in the Mediterranean since World War II came after forensic scientists, who spent three months examining 675 body bags, discovered that many contained the remains of more than one person, Italy's missing person chief Vittorio Piscitelli told a news conference in Rome.
Only 28 people survived when the 20-metre (70-foot) trawler capsized in April 2015.
Libya forces free 5 foreign captives from ISIS
Libyan pro-government forces have freed five foreign nationals held by ISIS in Sirte after heavy fighting in their battle to capture the final district of the city, a local official said on Thursday.
Two of the freed foreigners were from Turkey, two from India and one from Bangladesh, said Rida Issa, a spokesman for the Bonyan Marsous forces which have been battling for six months against militants in Sirte.

"There was a desperate resistance by Daesh, but it was confronted by heavy weapons," Issa said, using one of the Arabic names for ISIS.

(with input from Reuters)