Saudi Arabia's NEOM: 20 pct of the project's infrastructure is complete, CEO says
Work in Saudi Arabia's futuristic city of NEOM is steady and on the right track where 20 percent of the project's infrastructure has been completed, NEOM's CEO Nadhmi al-Nasr told Al Arabiya on Thursday.

"I can say that we have finished what amounts to 20 percent of [NEOM's] infrastructure and work is ongoing in 2023," al-Nasr told Al Arabiya on the sidelines of the World Economic Forum (WEF) in Davos. "The most important thing is being able to expand the infrastructure to all areas where we are ready to start building."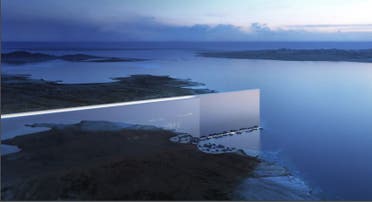 For the latest headlines, follow our Google News channel online or via the app.

"Work is going on as per the set dates," al-Nasr added.

Earlier this week, a new video released showed the rapid progress being made on the futuristic city that includes THE LINE, TROJENA, OXAGON and Sindalah Island.

As a main gateway to the Red Sea, Sindalah Island is expected to be the first project to open and to welcome visitors starting early 2024, NEOM CEO said.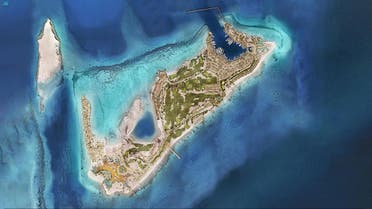 The island will allow guests to enjoy a wide range of luxurious services, offerings, nautical and natural experiences.

Asked about the role of the private sector, al-Nasr said that NEOM was keen on making the local and international private sector "see the opportunity for funding and investing in NEOM."

In this regard, al-Nasr said in 2022 he visited many countries in order to introduce the project and its successes to investors and other stakeholders.
"The reaction that we got from everyone that we visited was great and very encouraging," al-Nasr said.

During a panel on Thursday at WEF, Saudi Minister of State for Foreign Affairs Adel al-Jubeir brushed off speculations surrounding NEOM, saying that people can say what they want but Saudi is "determined to proceed with it, and we are proceeding with it."

Read more:

Saudi Arabia's NEOM to 'revolutionize' cities and urban planning: Minister

NEOM: Video shows progress on Saudi Arabia's $500 bln mega-project

Saudi Arabia's Crown Prince reveals NEOM's first luxury island Sindalah