Cristiano Ronaldo dons traditional attire to honor Saudi Founding Day
Portuguese football star Cristiano Ronaldo enjoyed a celebratory day out with his Al Nassr teammates to celebrate Saudi Arabia's second-ever Founding Day.

The five-times Ballon D'Or winner – who signed a 2-1/2 year deal with Saudi Arabia's Al Nassr in December – donned traditional Middle Eastern attire – the daglah robe - to mark the occasion on the day that Saudi Arabia celebrates the forming of the very first state in the country three centuries ago.

For all the latest headlines follow our Google News channel online or via the app.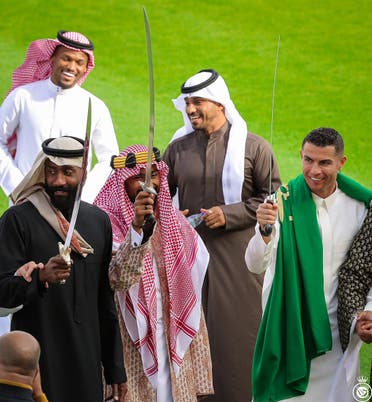 Posing a video on his Twitter and Instagram account, captioning the day: 'Happy founding day to Saudi Arabia', Ronaldo posed with his arms crossed and looking directly down the camera as he smiles while dressed in a gold-printed daglah.




"Was a special experience to participate in the celebration at al-Nassr," he added.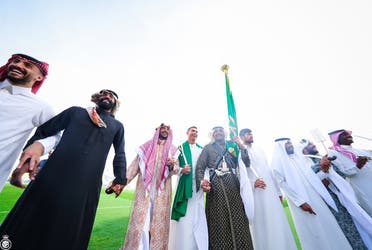 Ronaldo was also captured participating in a traditional Ardah dance that featured Arab swords.

He was also seen with a Saudi Arabian flag draped around his shoulders.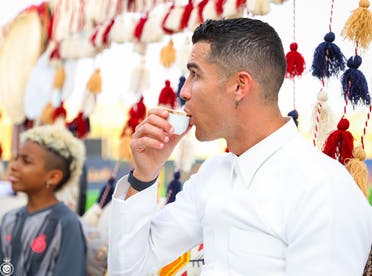 This year's Founding Day was just the country's second ever national holiday in honor of the special occasional and saw workers around the country given the day off.

The history of "Founding Day" goes back to three centuries ago when the first Saudi state was established in 1727 during the leadership of Imam Muhammad bin Saud.

Read more:

Cristiano Ronaldo scores four goals for Saudi's Al Nassr to pass 500 in club career