More British 'mercenaries' join fight against ISIS
Two British men were reportedly recruited by U.S. national Jordan Matson, who recently joined Kurdish forces to fight ISIS
More and more British citizens are joining other Westerners battling jihadists in Syria and Iraq, Britain's Independent newspaper reported over the weekend.
James Hughes, former British infantryman who fought in Afghanistan, is understood to be in northern Syria backing Kurds in their fight against militants belonging to the Islamic State of Iraq and Syria (ISIS), the daily said.
Information gleaned from Hughes' Facebook profile shows that he left the British army this year after five-year service.
Hughes, who is now a de facto "mercenary," is fighting on the behalf of the Kurdish People's Protection Units, the YPG. He is not alone as his compatriot Jamie Read, whose Facebook page shows that he trained with the French army, is fighting alongside his friend.
American recruiter
According to the paper, the Britons appear to have been recruited by Jordan Matson, an American who in October was revealed to have joined Kurdish forces in their fight against ISIS.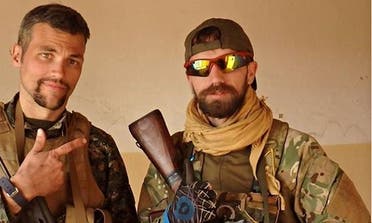 On behalf of the "Lions of Rojava," a Facebook page run by the YPG, Matson urges people to join and help "send [the] terrorists to hell and save humanity" from ISIS.
On Sunday, he posted a picture of Westerners all donning military uniforms, with a caption: "It is better to live one day as a Lion than a thousand days as a lamb."
The Facebook page has more than 17,800 likes.
Matson, who has reportedly been wounded in fighting against ISIS, told The Independent that Hughes and Read were with him, sending an invitation to the paper: "U can travel to Rojava n meet them."
Aman Banigrad, of London's Kurdish Community Center, told the paper that "some are travelling for humanitarian reasons, but others are going to the frontline with the YPG. People have been killed; one of our members lost a cousin fighting in Kobane two weeks ago."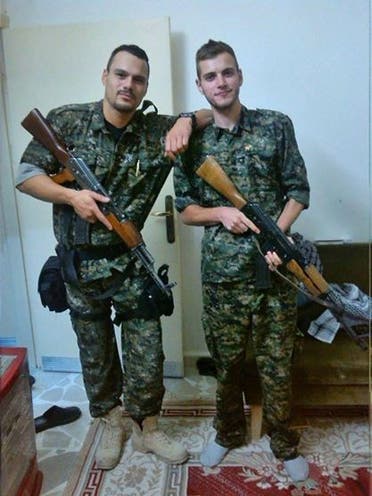 Meanwhile, the Metropolitan police are investigating the whereabouts of a 17-year-old British woman who travelled by Eurostar last week and was last seen in Belgium believed to be making her way to Syria.
According to the paper, she is potentially the first known case of a British female fighter joining the anti-ISIS battle.
A Canadian woman – 31-year-old Gill Rosenberg – was recently identified as the first foreign female to join the Kurds.
In mid-October, the Dutch public prosecutor said that motorbike gang members who have reportedly joined Kurds battling ISIS are not necessarily committing any crime.
British Prime Minister David Cameron also emphasized that there was a fundamental difference between fighting for the Kurds and joining ISIS.