A Saudi official has confirmed that Riyadh has sent warplanes to Turkey's southern Incirlik airbase, a move considered as preparation for the campaign against the Islamic State of Iraq and Syria (ISIS).

Turkey's Foreign Minister Mevlut Cavusoglu said: "From the very beginning, Turkey and Saudi Arabia have been in favor of a ground operation in the fight against [ISIS].

"We have been saying in all meetings of the [anti-ISIS] coalition that there should be a comprehensive and outcome-oriented strategy. We have said if such a strategy is implemented, we, as Turkey and Saudi Arabia, can join a ground offensive."

However, Turkish Defense Minister Ismet Yilmaz on Monday said his country was not considering sending troops.

Cavusoglu says if ISIS is eradicated, the world will not have to accept Syrian President Bashar al-Assad as the lesser of two evils.
Turkish troops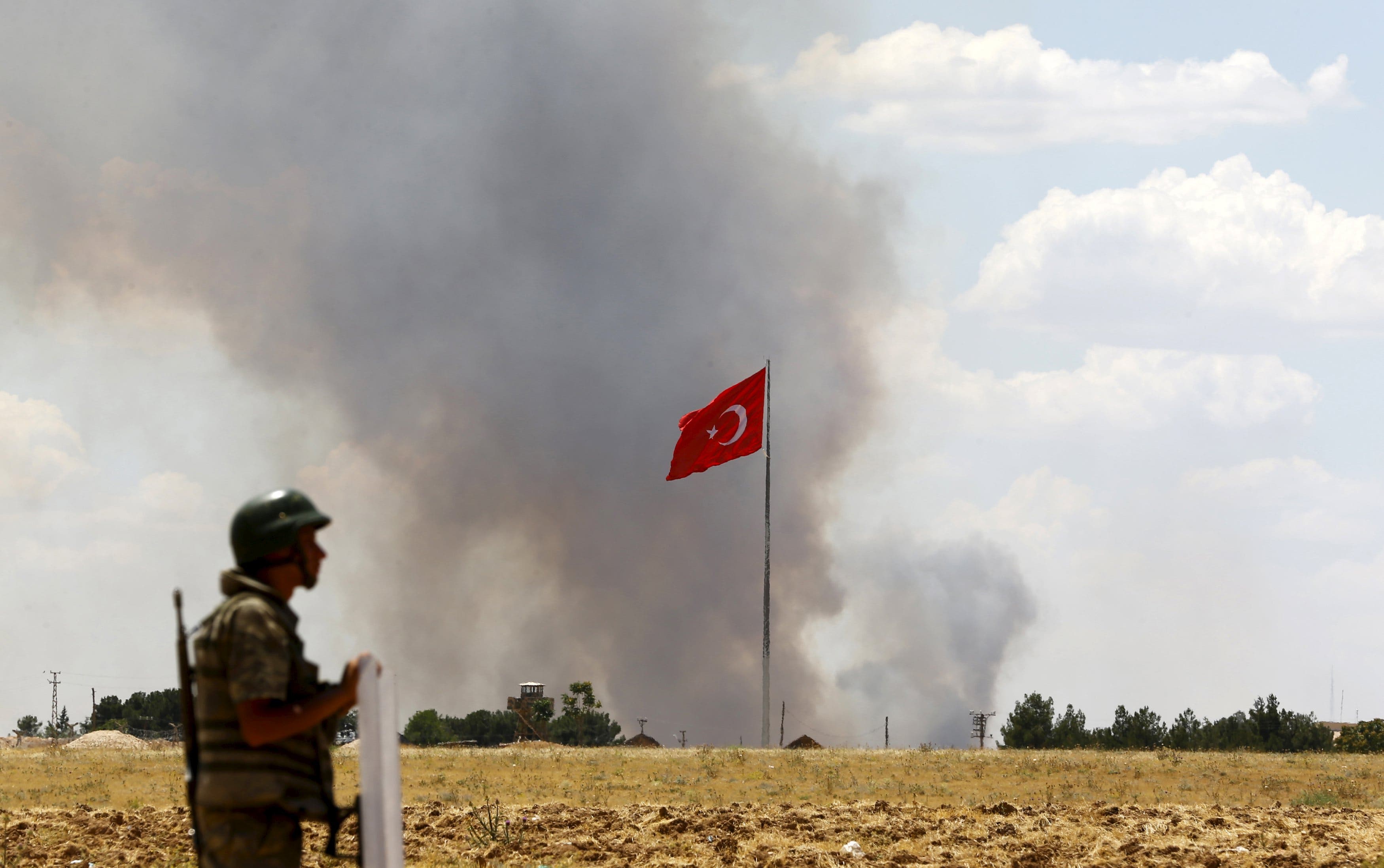 A Turkish soldier stands guard while smoke rises in the Syrian town of Kobane as it is seen from the Turkish border town of Suruc. (File: Reuters)
Reaction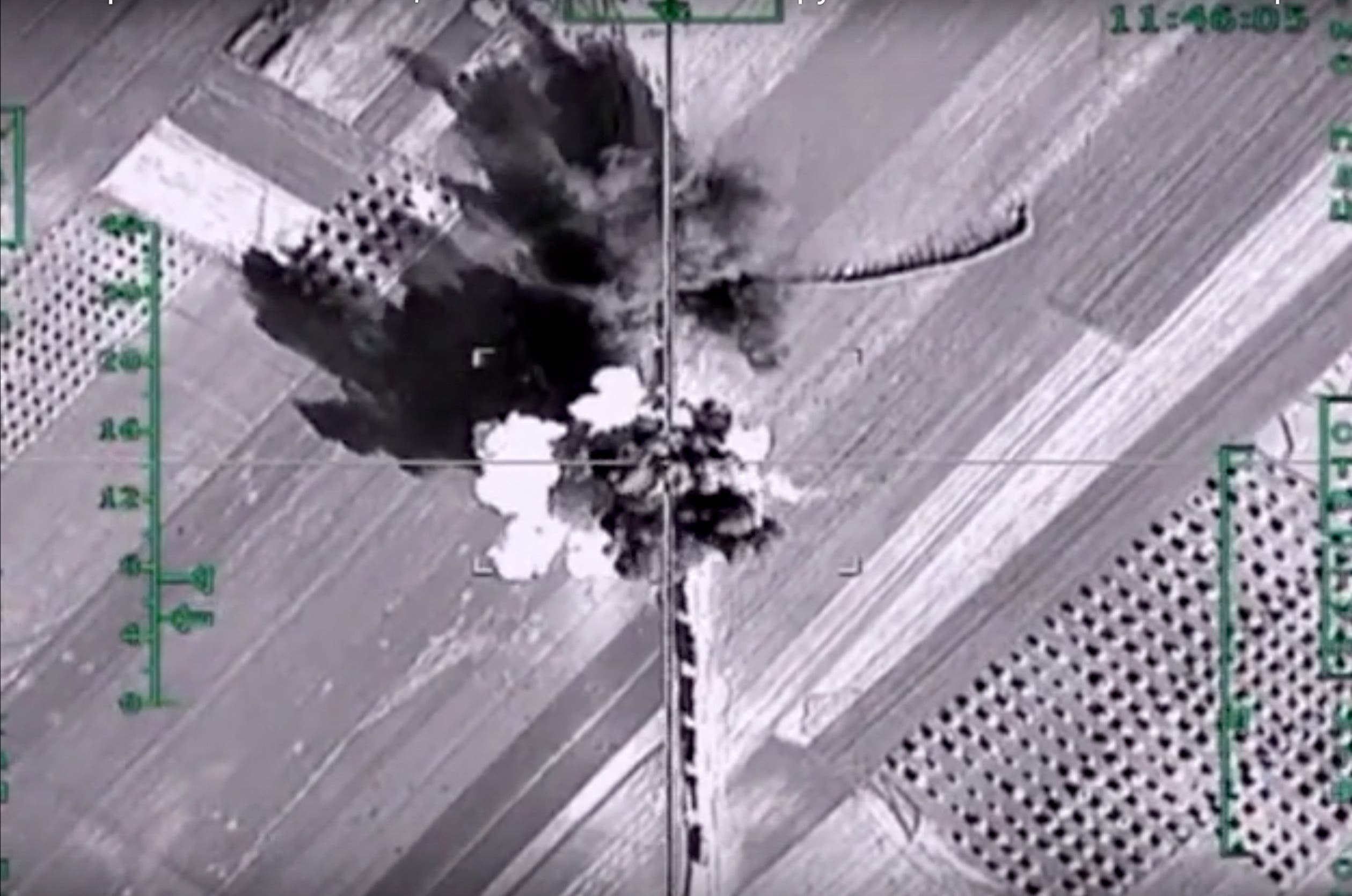 In this photo made from the footage taken from Russian Defense Ministry official web site on Monday, Feb. 1, 2016, an aerial image shows what it says is a column of heavy trucks carrying ammunition hit by a Russian air strike near Aleppo, Syria. (AP)
Bilateral ties
SHOW MORE
Last Update: Wednesday, 20 May 2020 KSA 13:57 - GMT 10:57