Dr Mohsen Fakhrizadeh, a brigadier general in the Iranian Revolutionary Guards Corps (IRGC), and a professor of physics at the Guard's Imam Hussein University, is a man cloaked in mystery.
Read the latest: Iranian nuclear scientist Mohsen Fakhrizadeh reportedly assassinated east of Tehran
Until April this year, no photograph has ever existed of him, and on top of this, after the killing of several nuclear scientists, a protective shield of secrecy and security had been thrown around him, in an effort to protect him against Israeli assassins.
Then in another twist to his shadowy existence, the Iranian authorities have denied numerous requests from the Atomic Energy Agency to interview him. But one thing is known for certain, Mohsen Fakhrizadeh will be the father of the Iranian regime's nuclear bomb once complete.
It was between 1988 and 1994, in the region of 1,600 Telex messages had been intercepted by Western intelligence operatives, which eventually revealed beyond doubt that the Iranian regime was running a secret program to develop nuclear weapons, which ran alongside a program to develop ballistic missiles to carry them.
The intercepted messages were being exchanged between Iran's Physics Research Centre (PHRC), and various scientific and industrial corporations in the West. Once spotlighted, the PHRC was rigorously scrutinized by various Western intelligence agencies, and once these messages had been fully decrypted, analysts were able to piece together an accurate picture of the research centre, its clandestine activities, and its organizational structure.
It didn't take long to ascertain that the PHRC's activities were covering various aspects of uranium enrichment, and with the center having evolved from an industrial group – whose activities evolved around the development of ballistic missiles, a program that came under the umbrella of the Iranian Ministry of Defence – the conclusion was that those at the centre could only be involved in a military nuclear program.
During the period that the Telex messages were being intercepted, Dr Sayyed Abbass Shahmoradi-Zavareh had been in charge of the center. Having taken control when it was first formed in 1988, Dr Shahmoradi eventually fell from grace due to lack of results, and in 1998, having been removed from his position, was replaced by Mohsen Fakhrizadeh.
But with the PHRC having been exposed, the center's name had been changed to the Institute of Applied Physics (IAP), and with Fakhrizadeh taking over as head of research, the secret weapons program continued from 1999, under the codename of Project AMAD, which came under the auspice of Iran's Organization for Planning and Special Supplies.
Fakhrizadeh's work
According to US officials, Fakhrizadeh's work at the centre came to a halt in 2003, after the regime revoked his funding following the invasion of Iraq in 2003. But Fakhrizadeh's work never actually ceased, as according to sources within the IAEA, the Iranian boffin's venture continued at a new research facility in the northern suburbs of Tehran.
His nuclear weaponization program had at that time been transferred to the Malek Ashtar University of Technology, an academy associated with the Iranian Military of Defense, and having taken charge of a group of scientific and military experts, many of whom had worked alongside him on past projects at the PHRC, Fakhrizadeh renewed his work on nuclear weapons.
It was in November 2011, Fakhrizadeh was named in an IAEA document as being the executive officer behind the AMAD Project, a venture dubbed by some Western intelligence observers as Iran's Manhatten Project, which various reports have suggested was a study related to uranium, high explosives and miniaturizing a nuclear weapon small enough to fit in the nosecone of a missile.
Even after Fakhrizadeh had been exposed, with many of his close aides having fallen to the assassin's bullet, no attempt was made to assassinate him, and the nuclear scientist is still alive today.
Some reports suggest, the Israeli intelligence group Mossad felt that Fakhrizadeh was a useful asset to keep alive, as they could continue to track him through intelligence chatter, leading to much more detailed assessment of any program that he might be in charge of, which they couldn't do if he was dead.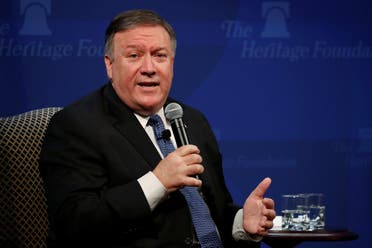 Flight to North Korea
With North Korea having been accredited to be directly assisting Iran in the development of miniaturized nuclear weapons to fit in the nosecone of a missile, which it was planning to sit atop a rocket capable of travelling 1,200 miles, Mosen Fakhrizadeh was said to have flown to the country in 2013.
Having entered the country under the alias of Dr Hassan Mohseni, he had stayed at the Hotel Koyo in Pyongyang, accompanied by two other nuclear experts. Fakhrizadeh had flown to North Korea to observe the country's third missile test.
With North Korea making rapid progress in the field of nuclear weapon's technology, as well as intercontinental ballistic missile (ICBM) research, some experts felt that Iran could be using North Korea as a "backdoor" for its own nuclear program, with some suggesting that the mullah regime might have already used North Korean testing facilities, in which to conduct tests on their own nuclear device.
For over a decade, the US Central Intelligence Agency, has been relentlessly scrutinizing Fakhrizadeh's ever-expanding nuclear program, observing the tireless efforts put into the project by both him and his team of handpicked university scientists, military officers and missile engineers.
Although their work has been at times sluggish, various international experts acknowledge that Iran's nuclear boffins are only a fraction away from developing a missile capable of delivering a nuclear weapon to reach as far away as Europe.
With Fakhrizadeh being such a reclusive character, he is almost a man of myth, and with no IAEA inspector having ever met him, or come in contact with any of his team of experts, or have gained access to any of his laboratories, it is impossible for the international community to come up with an accurate assessment of Iran's present nuclear program.
Much of the information on 57-year-old Fakhrizadeh, has come to light through Israeli Prime minister Benjamin Netanyahu's April 2018 exposure of Iran's nuclear program, taken from an archive of 100,000 documents acquired by Mossad from a warehouse in Tehran.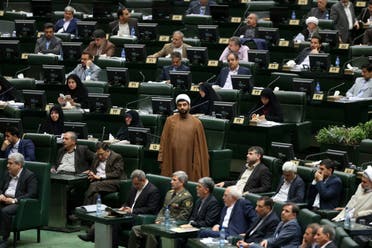 Netanyahu presentation
It was during Netanyahu's televised presentation, the first ever photograph of Fakhrizadeh was produced. Known by many as the father of the regime's nuclear bomb, Fakhrizadeh is on the UN sanctions list, and has had travel restrictions bestowed upon him.
In a speech on Monday 21 May, the US Secretary of State Mike Pompeo made it quite clear that the Iran deal struck by former President Barack Obama was dead in the water. He also made it clear, how through a series of stringent sanctions, the US government intends to put unprecedented financial pressure on the leaders of the Iranian regime, which will bring Iran's economy to its knees, eventually effecting regime change.
With all of this anti-regime rhetoric taking place, the US had already walked away from the Iran deal, and from the way it looks, with the remaining participants in Europe not looking as though they will come up with enough trade deals to keep Iran from walking away from the JCPOA deal, the ball will then be in Supreme Leader Ali Khamenei's court as to how to react to Pompeo's anti-regime rhetoric.
With Pompeo having made 12 demands of Tehran, which included ending support of proxy groups like Hezbollah, halting its missile program, ending all nuclear enrichment, and giving IAEA inspectors full access to facilities throughout the country, it is a certainty that Khamenei would never agree to this, leaving the future of world security looking very grim indeed.
With the disgraced Rouhani's future looking bleak, should he be removed from office, he is certain to be replaced by a hardliner, taking a step back to the dangerous and uncertain times of President Mahmoud Ahmadinejad's term in office, a man who had championed Iran's nuclear program, and brought the country one step away from a full-blown world war.
Throughout the past decade, reports have suggested that both Israel and the West have been concerned over the growth of Fakhrizadeh's nuclear program, fearing it has reached the point where no military strike could halt its progress.
So, should the regime out of arrogance and pride, decide to restart its nuclear program, with Fakhrizadeh once again at its head, the certainty is that what starts out as stringent economic sanctions by President Trump, will eventually end in a bombing campaign against Iran's nuclear installations. Until that time, the world will be holding its breath.