Improved law and order across Pakistan especially in tribal belt bordering Afghanistan and ever-increasing sense of security among tribesmen following successful military operations conducted there by Pakistan Army to quell militancy, have cut demand of deadly weapons to an extent that gun manufacturers of Pakistan's centuries old 'Darra Adam Khel" are scrapping gun-making business.
Known to the world as South Asia's biggest black market for knock-off weapons, Dara Adam Khel is located at outskirts of 'Kohat' district of Pakistan's Khyber Pakhtoonkhaw province which shares porous border with Afghanistan. Its roots trace back to 1857 when a British Soldier set up a small gun making factory there. Since the market had flourished to a great extent. Official record shows there were as many as 7500 gun-manufacturing workshops until 2014. All had been doing roaring business.
Located in tribal areas at a distance of 49 kilometers south of the provincial capital 'Peshawar', Dara Adam Khel's weapons market is 160 years old and is known to the world for making handmade sophisticated replicas of deadly weapons ranging from AK-47s to anti-aircraft guns. This is world's best market where one can get handmade replicas of any weapon in the world at a cheap price.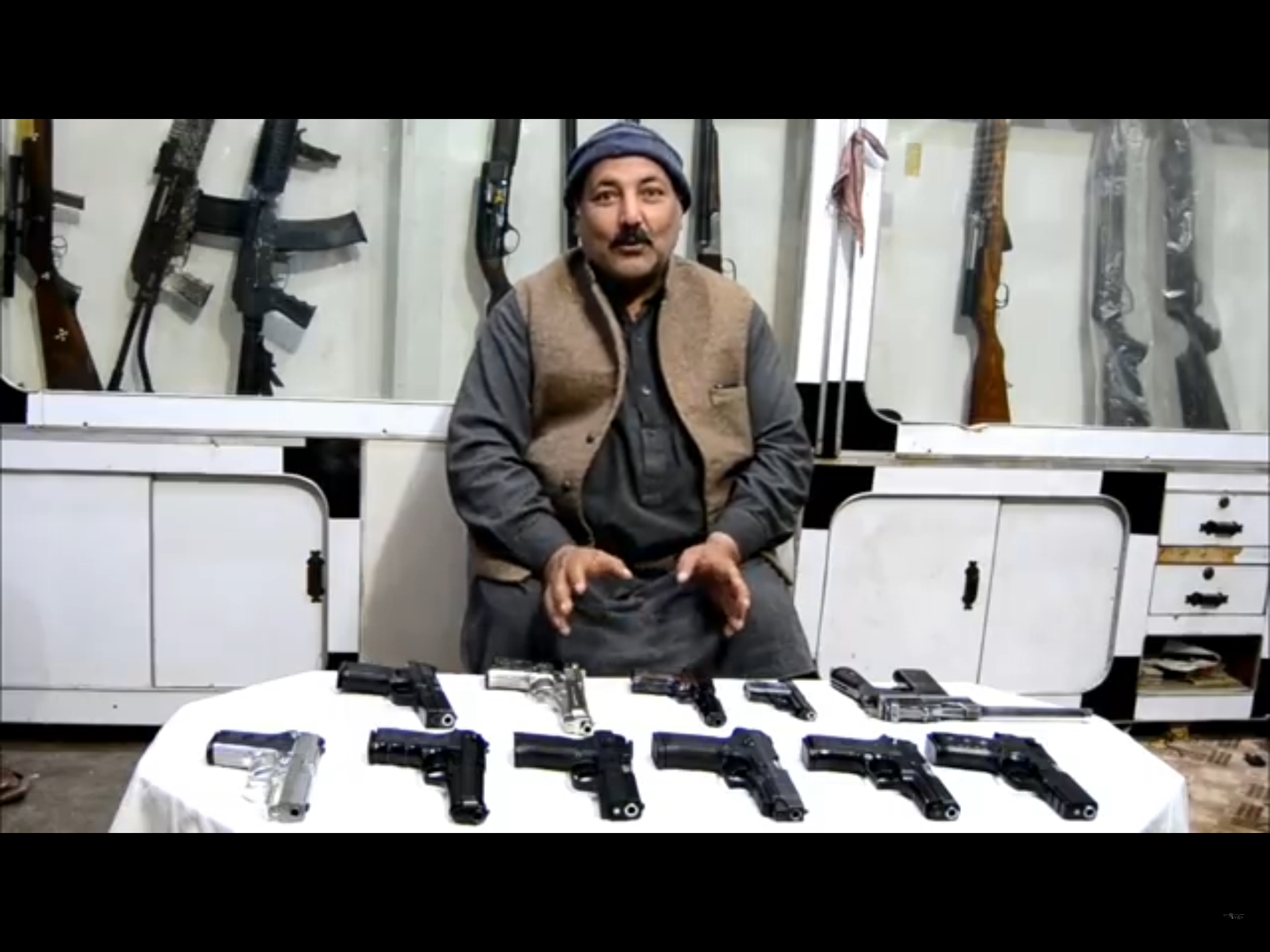 Deadly weapons including revolvers, automatic pistols, shotguns, Kalashnikovs and snipers line the shelves of every shop there. While they keep deadly weapons such as anti-personnel mines, sub-machine guns, anti-aircraft guns, small cannons and even rocket launchers in their basement.
A replica of the AK-47, or Kalashnikov which is supposed to be a favorite of guerrilla fighters around the world, cost $110 US dollars with one-year warranty. While prices of an original stands between $1200 to $2200.
Similarly, a local replica of M16 automatic rifle (Chinese made) would cost a buyer $340-$870. While the price of an original one (Chinese version) stands at $2200 to $2,700.
While the exact number of gunsmiths associated with Darra Adam Khel's illegitimate arms industry is not known, local authorities told Al Arabiya English that as many as 3500 may be earning bread and butter from gun-making.
"Since it's a black market, we don't have exact documentation about it. I guess, 3500 people including marketers and gunsmith are associated with Darra's gun making industry," Mohammad jan, a local official told Al Arabiya English.
Gunsmiths of Darra's local firearms making industry are skilled to an extent that they can make a replica of any weapon in seven to ten working days. They offer one-year warranty for every product they make.
"Show me the weapon of any brand. I will make a copy for it within ten days," Ismail Khan, chief gunsmith of 'Lala And Sons' told Al Arabiya.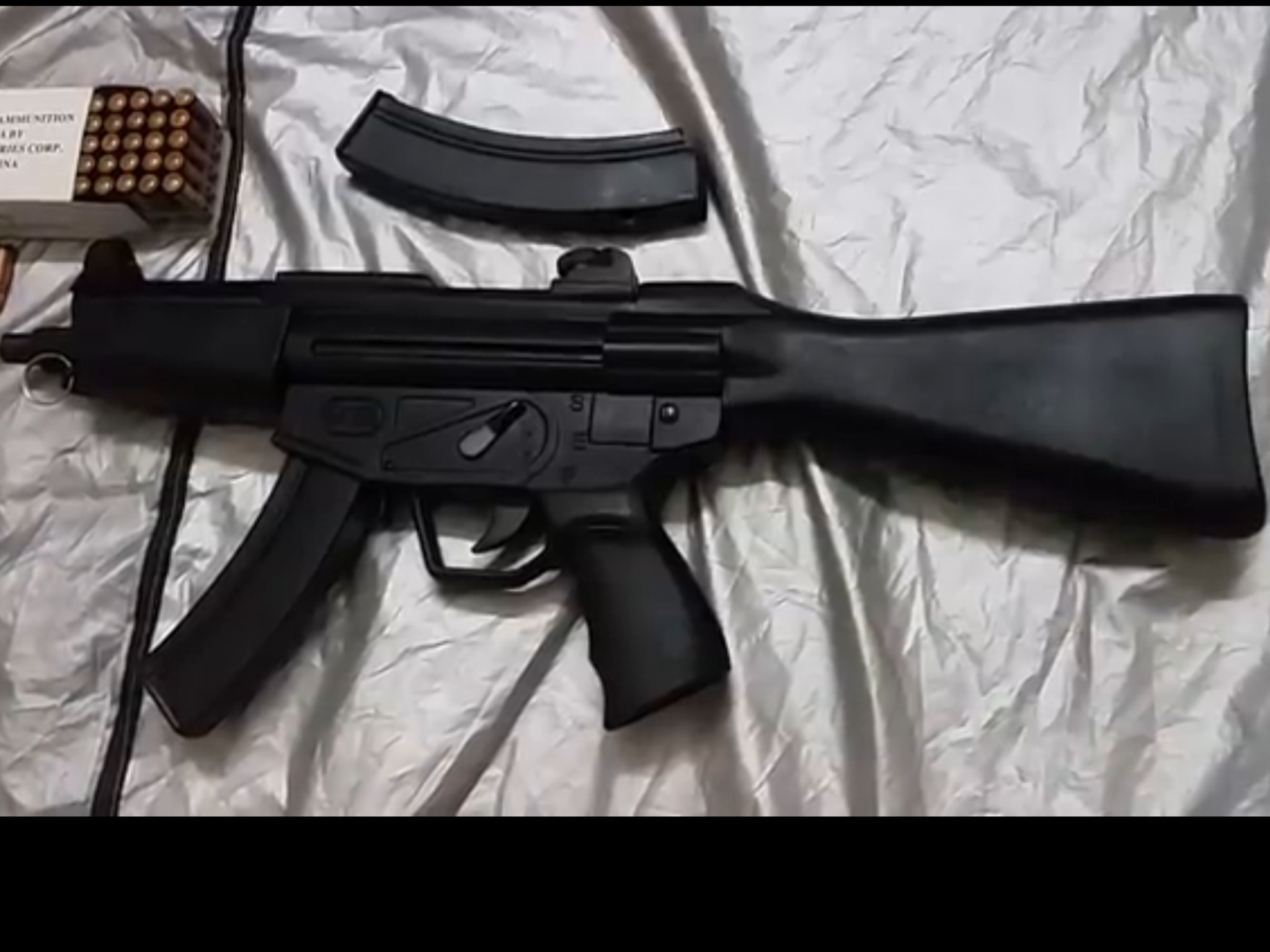 While majority of Darra's gunsmith claim to make high grade weapons compared to the original one, Ismail khan boldly admitted the weapon they produce are of inferior quality as compared to original one.
"Given the inferior quality of steel our weapons are made from, replica can't be compared to that of original one which is made from weapon-grade steel that too on automatic high technology machines," Ismail said.
Police crackdown
However, improved security condition in across Pakistan has brought bad news for the traders and manufacturers of weaponry as it has drastically cut demand of their weapons forcing most of them to switch business. A large number have already shut down gun making/selling businesses only to open grocery stores. Some have ended up in establishing mini flour mills.
Out of a total of 7000, as many as 3000 workshops have shut down as sales have fallen to new low.
Consumer demand has fallen to "new, lower levels," according to owner of 110 years old gun makers 'Yusufzai And Sons'.
"Following military operations in tribal belt, demands of weapons plunged to new low forcing majority of firearms shops to scrap business," Nazir Yusufzai told Al Arabiya English.
Pakistan military had launched offensive known as ' operation Zarb-e-Azb' against militant groups, including the Tehrik-i-Taliban Pakistan (TTP), the Islamic Movement of Uzbekistan, the East Turkestan Islamic Movement, Lashkar-e-Jhangvi, al-Qaeda, Jundallah and the Haqqani network on 15 June 2014 in North Waziristan along the Pakistan-Afghanistan border.
The operation which lasted for one and a half years achieved its targets clearing the entire tribal belt of local and foreign militants breaking a backbone dismantling structure. 3,400 terrorists were killed, with 837 hideouts from where they were carrying out terrorist activities were destroyed. Officials believe demand of weapons made by Darra's gun industry plunged to a new low forcing huge number of traders and gun makers to scrap businesses.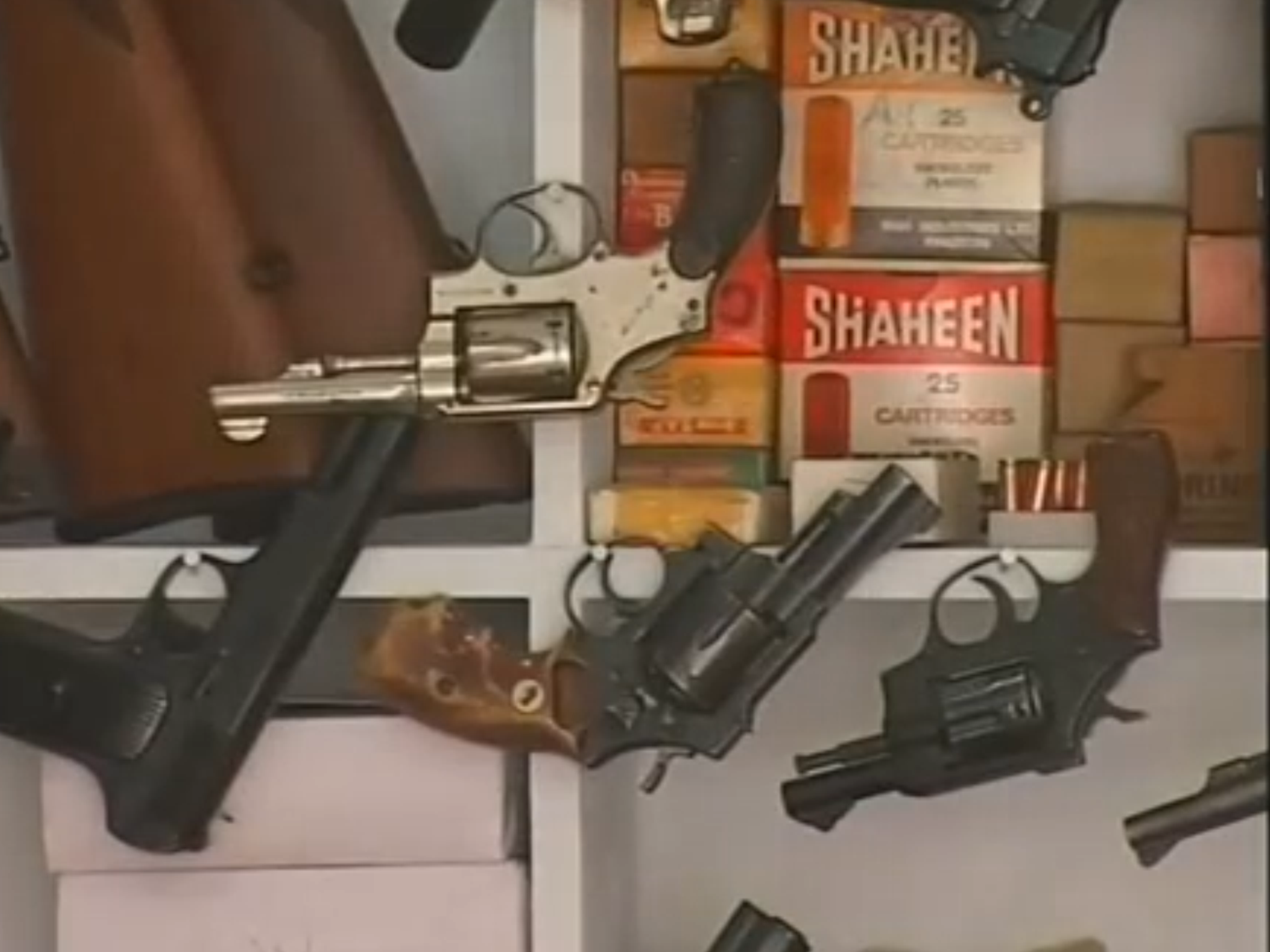 However, still a large number of workers are loyal to the weapon making industry keeping a centuries old business of making firearms in Darra's arms industry alive.
"Nothing can stop us from making guns. Rather than forcing us to switching business of gun making, government should regulate of industry," Kaleem khan, an influential trader of gun told this correspondent.
A few years ago, higher authorities of Pakistan's interior department as well as top army intelligence officials had recommended immediate closure of all arms markets in the tribal belt. However, the idea was not well received.
This correspondent's conversation with firearms dealers and government officials has revealed that government is encouraging the arms manufacturers in Darra to participate in international defence weapons exhibitions held annually in major Pakistani cities.
"The idea is to introduce the tribesmen to the international arms market and create new, above-board relationships that are more easily regulated," said an official.
According to local officials, a fraction of gunsmith are involved in arms manufacturing in Darra are supplying clients abroad. While majority continue to focus on local markets especially in Punjab province, a lucrative market of 120 million people.
"Punjab is a target market for Darra's arms industry as locals there like small arms," Sanaullah Khan, a local official of Kohat district told Al Arabiya English.