On Wednesday, Pakistan formally laid down the foundation stone of much-awaited Kartarpur corridor, a proposed border route between India and Pakistan that will connect Sikh holy shrines.
Flanked by chief of Pakistan's powerful army General Qamar Javed Bajwa and Indian politician and member of the opposition Congress party, Navjot Singh Sidhu, Pakistan's Prime Minister Imran Khan performed ground breaking of the corridor.
As a result of this initiative, members of the Sikh community in India will be able to travel to their revered place of worship in Pakistan without a passport and visa. Situated in Pakistan's Kartarpur town, Gurudwara Darbar Sahib is among the holiest sites for Sikh community.
ALSO READ: Pakistani PM inaugurates pilgrim border crossing with India
"I can see happiness on the faces of Sikh community today. They look happy and content like what the Muslim feel in Mecca and Medina. We will develop the corridor to provide the pilgrims with facilities of International standard," Prime Minister Imran khan said while addressing the ceremony held to mark the opening.
An Indian delegation consisting of Indian ministers and journalists attended the ceremony. Imran Khan made it loud and clear that Pakistan wants to live in peace with India and that it will continue taking steps like these to ensure peace and stability in the region.
"Let's promote love and peace. If France and Germany can live in peace, why can't India and Pakistan," Imran Khan said.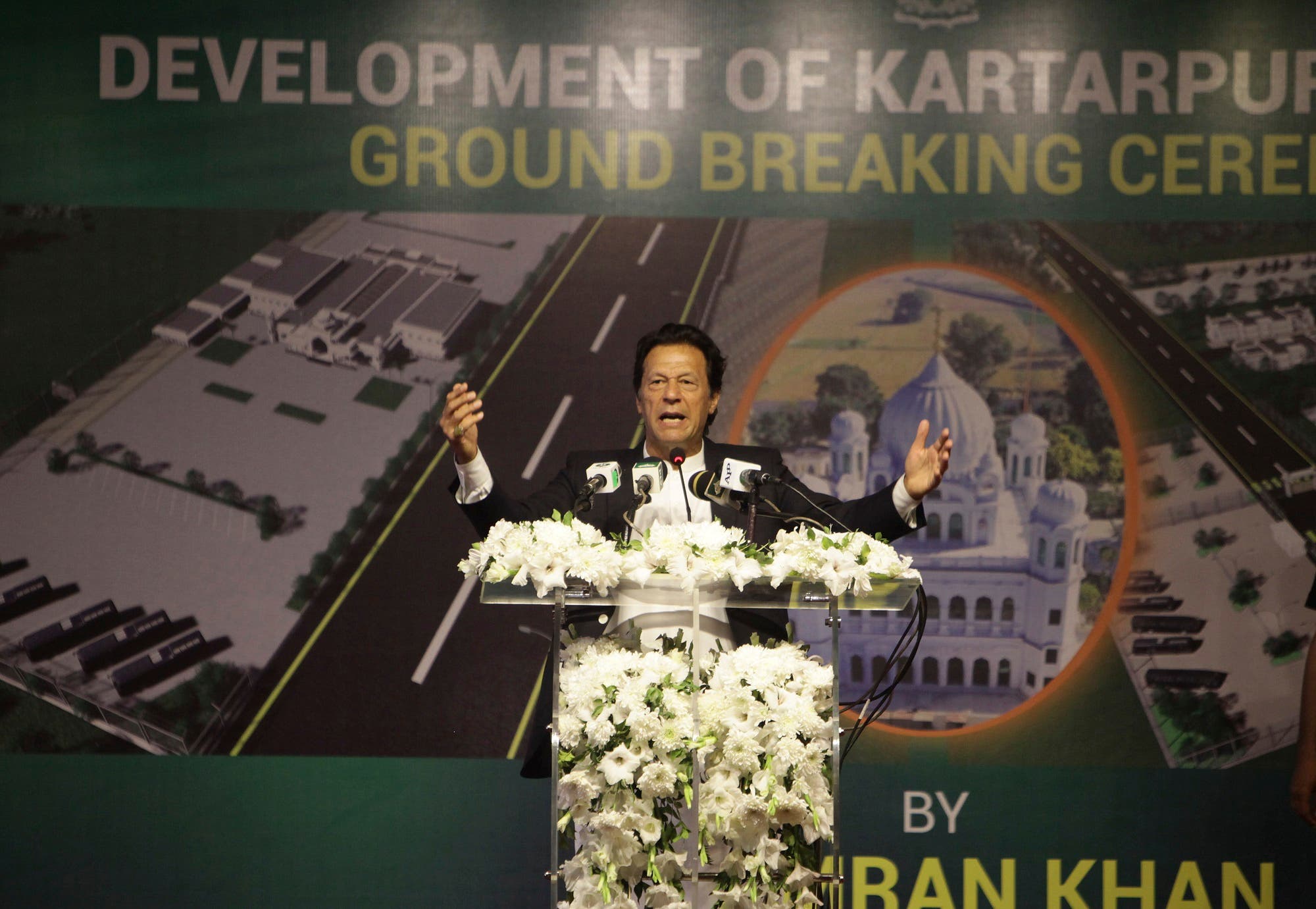 The Indian side
From Indian side, cricketer-turned politician Navjot Sigh Sidhu stole the show. "A dream has come true finally. It's a great day for Sikh community of 120 million. We are grateful to Imran Khan for giving us what we have been aspiring for long time," Navjot Singh Sidhu told Al Arabiya English.
Sidhu said only leaders like Imran Khan can take the bull by horns. "Imran is a great leader. A blessing for Pakistani nation. He is the one who is bringing Pakistan and India closer. Both Pakistan and India need to move forward as there has been enough bloodshed. Let's talk about peace," Sidhu said.
Navjot Singh Sidhu travelled to Pakistan to attend the ground breaking ceremony even though Chief minister of the Indian state of Punjab asked him to reconsider his decision. Back in India, national secretary of the ruling BJP Tarun Chugh criticized Sidhu for disobeying his chief minister.
"Sidhu is such a minister who does not listen to his own chief minister. He should have obeyed his CM who asked him to reconsider his decision of going to Pakistan," India media quoted Tarun as saying. Sidhu has won hearts of millions of peace-loving Pakistanis and even prime Minister Imran Khan acknowledged Sidhu's popularity in Pakistan.
ALSO READ: Kartarpur Corridor offers a chance at peace for India, Pakistan
"People of Pakistan love you Sidhu ji. I invite you to contest elections from Pakistan's Punjab and I know you will win not only from Punjab but also from any constituency of Pakistan," Prime Minister Khan said.
Chief of Pakistan's army, General Qamar Javed Bajwa, attended the ground breaking ceremony and termed the opening of Kartarpur corridor a "step towards peace", which the region needed. "Its a step toward peace which our region needs," Pakistani military spokesman Maj Gen Asif Ghafoor quoted him as saying.
"Barbed wire at borders is a measure by a sovereign state to check or deny illegal crossings. Corridors and gates are for legal peaceful visitors. So is the case for all our neighbors," General Bajwa said.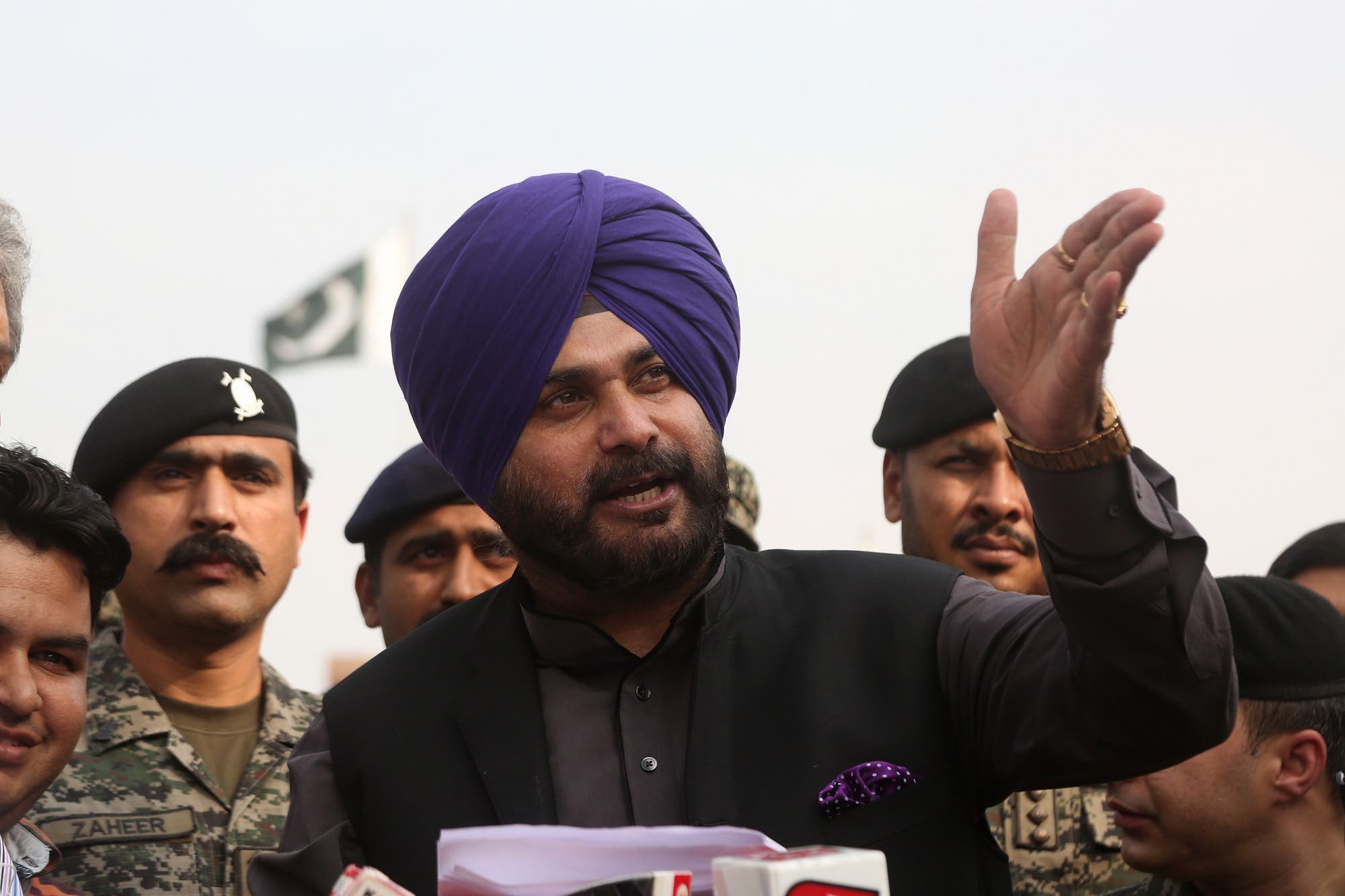 Significant initiative
Analysts in Pakistan believe the opening is a significant initiative taken by Pakistan.
"Opening of the Kartarpur corridor is a significant initiative by Pakistan which if seized by India could help bringing down the tensions and the beginning of some sort of process of normalizing of relations. There is great potential for doing good by each other as it is for persisting with enmity. In the latter case, South Asia as a whole loses," Salman Bashir, Pakistan's former High Commissioner to India, told Al Arabiya English.
Relationship between India and Pakistan have always been problematic. However, a short-lived thaw happened when Atal Behari Vajpayee, India's three-time Prime Minister, took a bus to Lahore in 1999 and hugged his Pakistani counterpart, Nawaz Sharif, leaving an endearing image that symbolized hope in bilateral ties.
Vajpayee, who died on August 16, 2018 at the age of 93, after a prolonged illness, had made a significant diplomatic breakthrough that didn't last very long. The move was hailed as the dawn of a new era in Indo-Pak relations but proved to be short-lived.
Whether Kartarpur will open new corridors of possibilities for the two nuclear-powered nations is a million dollar question.