In two years, there will be 'no burial space' left for Muslims in Indian capital
While grieving the loss of a loved one, relatives have to often undergo harrowing times hunting a space for burial in New Delhi.
And as the situation continues to worsen, shortage of space in New Dehi's 113 graveyards continues to trouble Muslims.
A recent study conducted by NGOs Human Development Society and Ullhas, at the request of the Delhi Minority Commission, shows that in two years there will be no burial space left for Muslims, who make up 13 per cent of Delhi's population.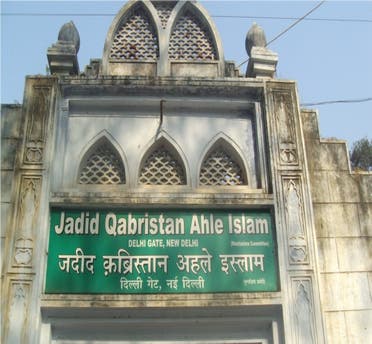 Violations
Talking exclusively to Al Arabiya English, chairman of the Delhi Minority Commission Zafarul Islam Khan said: "There are constant complaints about lack of space in 'qabristans' (graveyards), encroachments and illegal occupation.
"The study was conducted to see how genuine are these problems and the results are more shocking than common knowledge. The study was based on field research says that most of Delhi 'qabristans' have simply vanished due to illegal occupation."
The study, a copy of which was made available to Al Arabiya English states: "Although the Muslim population of the city has increased, very few graveyards have been developed in the recent past, with only five graveyards being less than 10 year old. Encroachment of graveyard land is a major challenge in the city, as most of the 624 graveyards listed on the website of Delhi Waqf Board (DWB), do not physically exist today.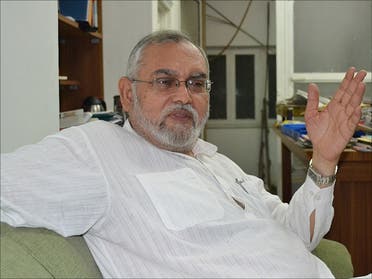 "Keeping in mind the number of approximate deaths in the Muslim community in a year, i.e., 13000, and current level of total vacancies in graveyards (29370), there may not be any vacancy in the graveyards of the city after about two to three years from now."
Zafarul Islam Khan, who is also a journalist, added: "The study reveals that there are only 131 graveyards out of 704 in Delhi today and even out of these 16 are under litigation.
"As a result, no burial is taking place in these 16 qabristans. Many people and government departments have occupied qabristan land over the years and the major encroachers are Muslim individuals and organizations."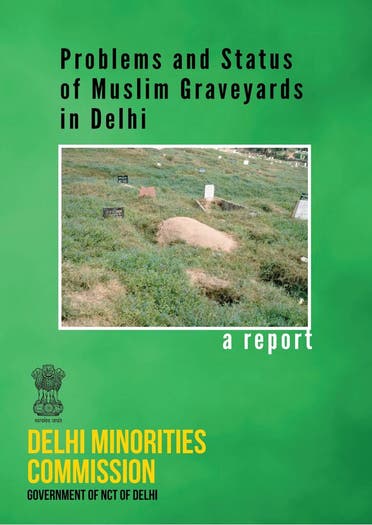 Proposed solutions
When asked about the intervention of Delhi Minority Commission (DMC) in offering solutions to this problem, Khan said: "The DMC has brought this matter into public knowledge and debate. It is talking to government departments to evacuate the encroachers and occupiers and where this not possible, proper monetary or land compensation should be given to the DWB so that new 'qabristans' are opened.

"The government is yet to respond, but we are pursuing the case. The study has also recommended to Muslims of Delhi to use un-cemented or 'kachchi' graves so that the same space may be used again after an interval of a few years of each burial."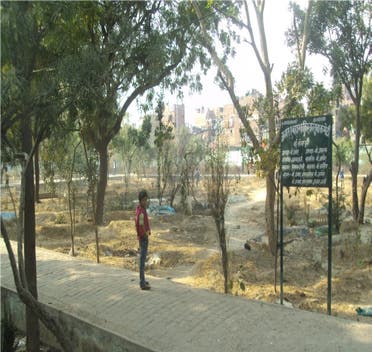 The study recommended the following measures: Increasing the capacities of existing graveyards by land filling, removal of encroachments, and priority handling of litigations; the construction of new graveyards, retrieval of lost graveyards and the re-use of graves after a few years.

More measures included: the implementation of suggestions to improve the existing facilities in graveyards, such as the construction of boundary wall, installation of street lights, guards on duty, provision for water tank, space for funeral prayers, a room for the caretaker or guard, the construction of footpath and entry gate, as well as land clearing.