Turning the page: Palestinian youths set up Jerusalem book club
The book club was set up to educate youth within the Palestinian community
In recent months, the terms "violence" and "Jerusalem" have become almost synonymous amid bloodshed and unrest. However, media interest is waning as the city returns to a state of relative calm.
Nonetheless, the economic, social and psychological implications of the 47-year-old occupation of East Jerusalem continue to shape the lives of the 360,000 Palestinians who live there.
"There's no freedom of expression, movement or education. It's as though we live in a large prison," said Ahmad, founder of the recently-established youth-based Dar Issaf al-Nashashibi Book Club.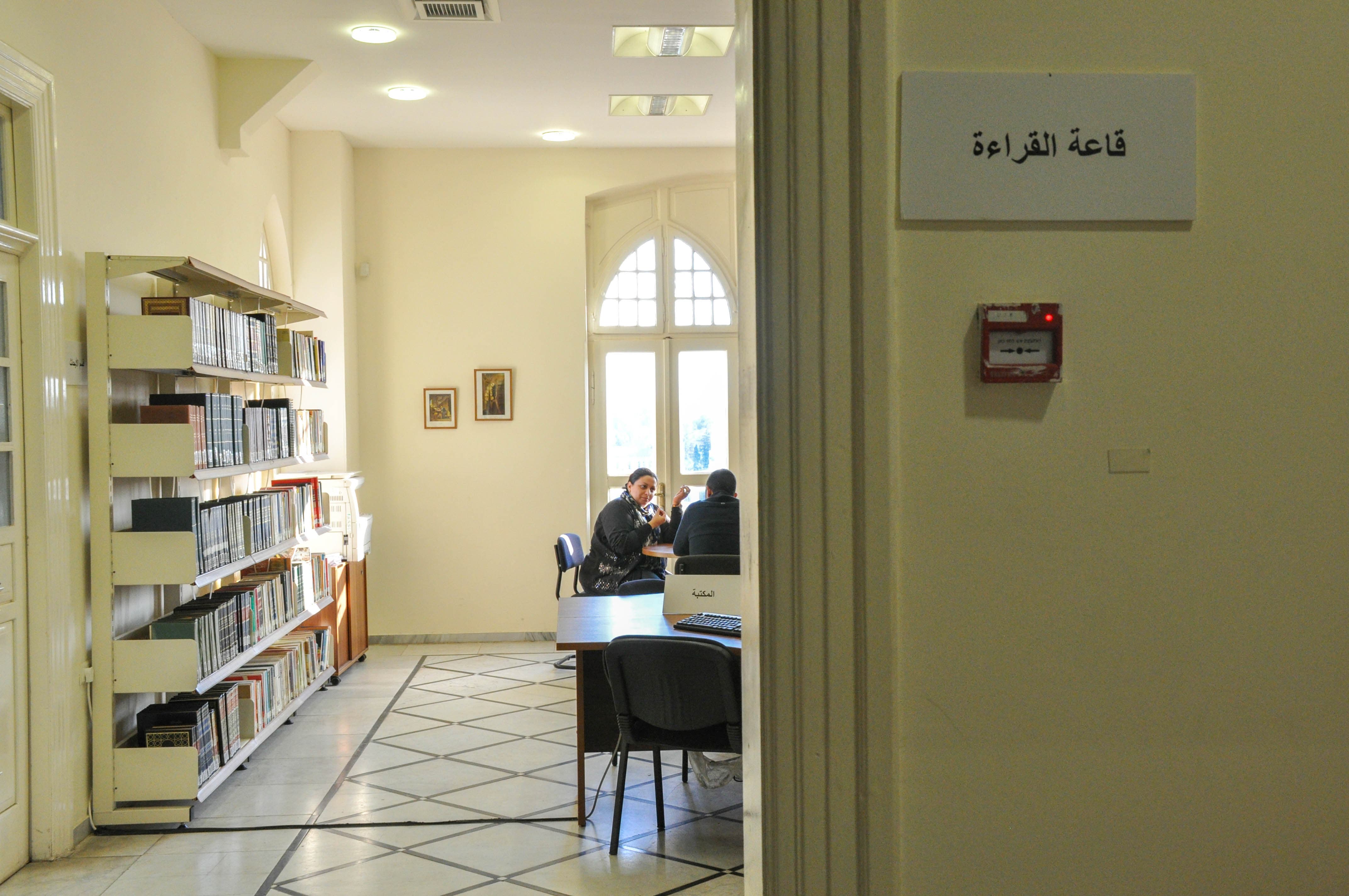 "The other aspect is that Israel continuously tries to deconstruct the social structure," he added, referring to widespread drug use and child detainment in East Jerusalem.
In coordination with the sole Palestinian public library in Jerusalem, at the Dar Issaf Nashashibi Center for Culture, Arts and Literature in Sheikh Jarrah, the 25-year-old dentist set up the book club six months ago to educate youth and raise awareness within the Palestinian community.
The book club currently comprises two circles with different age brackets: the main group of 15-20 members between the ages of 22 and 30, and another group of 10 members for women 30 years old and above. An offshoot is being set up in Ramallah.
Largely based on popular vote, the books being read span a wide variety of genres and authors, Arab and otherwise.
Riham Abu Ghosh, a 25-year-old chemistry student at the Hebrew University, says one of the reasons she joined the club is to encourage reading within the community as a means of empowerment.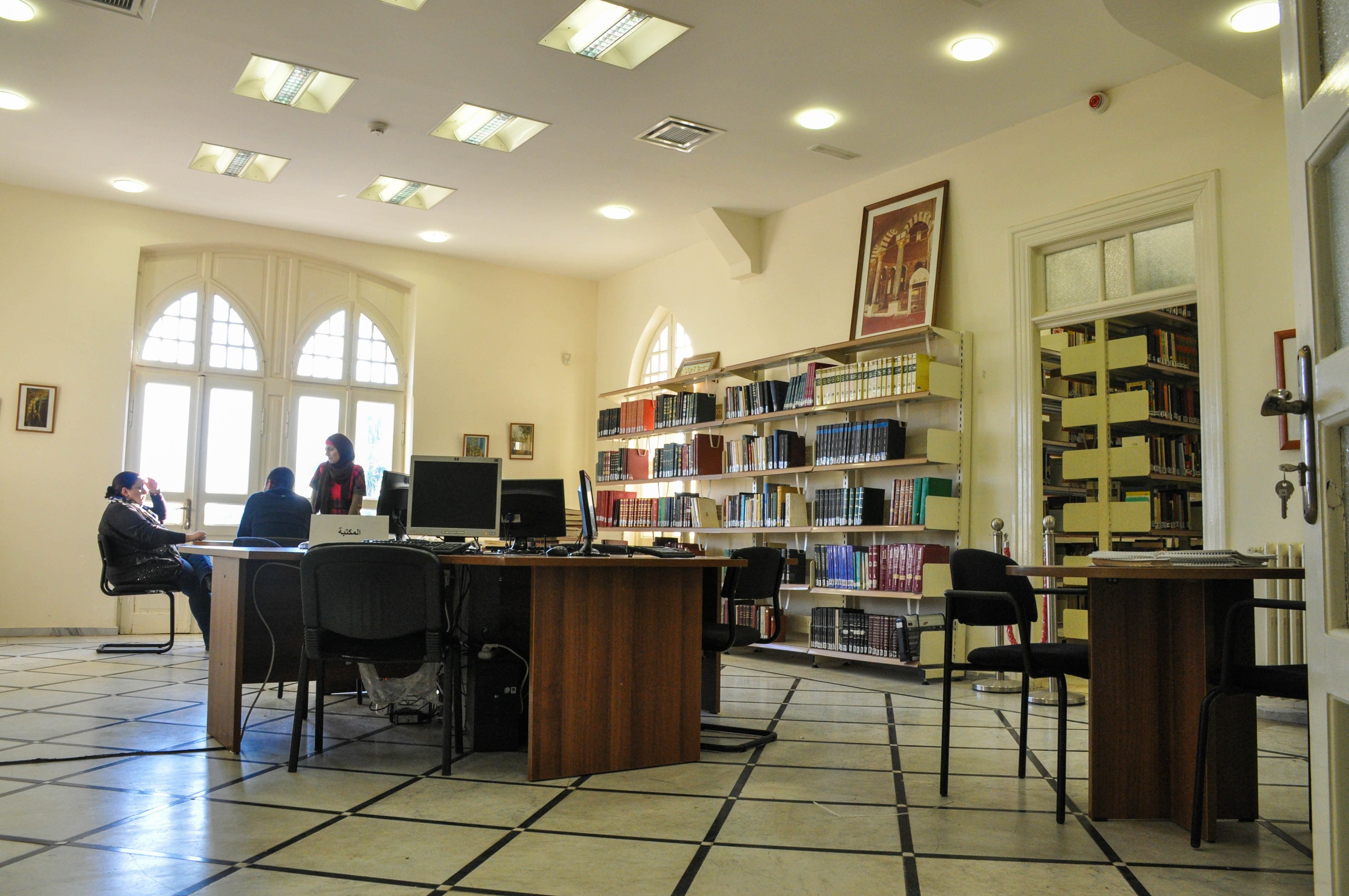 "The bulk of what we [Palestinians] own is our mind. Through awareness and knowledge, we'll be able to create change and build the future that we aim for," said Abu Ghosh.
The book club hopes to target 10-18-year-olds in the near future. "They lack an escape or breathing space. They don't have playgrounds, sports or leisure clubs, or options for extracurricular activities," said Ahmad.
"Consequently, these boys find themselves on the streets, and they direct that energy typically found in such ages by casting stones at soldiers."
Welfare shortage
East Jerusalem's Municipality Community Director Mohamad Abu Kef says while the municipality tries to encourage community development through initiatives such as art centers and recreational clubs, "there persists a huge difference in the budget allocated between East and West Jerusalem."
According to a 2014 report by the Association for Civil Rights in Israel, 75.3 percent of Palestinians in Jerusalem live below the poverty line.
In addition, 36% of Palestinian students do not complete 12 years of schooling, with the dropout rate at 13% in 2013, compared with 1% in West Jerusalem.
Since Israel's occupation of East Jerusalem in 1967, the Jerusalem Municipality has not invested in critical infrastructure, including schools and medical clinics, says Israeli human rights organization B'Tselem.
It says 90 percent of sewage pipes, roads and sidewalks are in West Jerusalem, while there are entire Palestinian neighborhoods that lack such infrastructure.
Isam Jweihan, project director at social-development NGO Al-Maqdese, says there are some 20,000 drug addicts and dealers in East Jerusalem, with patients as young as 17 coming in.
"We visited primary schools in Silwan, Shu'afat and Al-Tur, and we asked school kids about drugs. They told us exactly where to get it and who to get it from," said Jweihan.
"They're sold openly, and in many instances in areas directly next to the Israeli police and the army. The government doesn't try to stop them because its in its best interest to keep it accessible. Drug addicts won't try to resist the occupation – they have bigger problems to worry about."