Dancing group Sima twirls its way into Arabs Got Talent number one spot
American singer Jennifer Grout takes the runner up position
The Syrian dancing group SIMA was announced the winner of the third season of Arabs Got Talent on Saturday during its live finale show.
The finale, which showcased 12 performances by the front runners in the competition, named the group of Syrian natives the victors.
The SIMA band, consisting of more than 35 members, performed its contemporary dances with only six of its members. The quintet impressed judges from their first audition, garnering a standing ovation from Lebanese singer and Arabs Got Talent judge Najwa Karam.
Saudi Arabian actor and comedian Nasser el-Qsasabi, who also a judge, told the group he "truly enjoyed your performance, amazing performance."
Jennifer Grout, the American who won admiration for impeccable ability to mimic traditional Arab music, took the runner up position. Palestinian artist, Mohammad Diri, who stunned audiences in October by sculpting the late Wadih Al Safi's image on stage in minutes, earned the third place prize.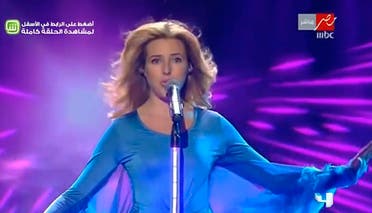 The judges chose 48 finalists from the entirety of the auditions. The 48 were then whittled down into 16 after the semifinals and 12 candidates battle it out on the finale.
The previous season's winners were Egyptian poet Amr Qattamesh and a Saudi black light performance art troupe.
The first place winner receives $133,000 (500,000 Saudi Riyals) and a brand new car in addition to a contract with MBC.