Breaking musical taboos: Interview with Oscar-nominated Yasmine Hamdan
Lebanese singer-songwriter has been nominated for Best Original Song at this year's Academy Awards for "Hal"
Upcoming Lebanese singer-songwriter Yasmine Hamdan is known for breaking norms in traditional Arabic music with her added elements of electropop. Having founded the Beirut-based Soapkills, hailed as the first Arab electronic band, Hamdan later moved to Paris, experimenting with different styles of music and garnering media attention.
She has been nominated for Best Original Song at this year's Academy Awards for "Hal," which she composed for Jim Jarmusch's movie "Only Lovers Left Alive." Hamdan took the time to speak to Al Arabiya News about her career success.

Q. Could you give us some background information about you?

A. I lived part of my childhood between Abu Dhabi, Kuwait, Greece and Lebanon. My father is an engineer, and my mother raised the three children. I studied psychology at university.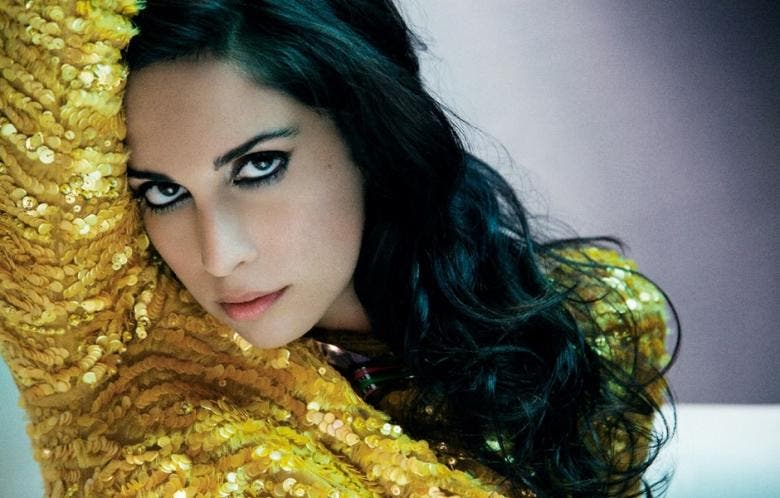 Q. Did living in Abu Dhabi influence your music?
A. Of course. I was raised on Khaliji (Gulf) TV series and music. It's a big part of my childhood. I love Khaliji music, it's very inspiring. I research it a lot and collect old recordings. I also love Iraqi music. All of this is engraved in me.

Q. You often speak about the alienation you felt when you moved back to Beirut and began your music career. With the Arab world modernizing in many ways today, especially in music, do you still feel that way?

A. I did feel pressure and judgment, and it wasn't fair. Of course, it never stopped me from achieving or pursuing my desires. On the contrary, it gave me drive and a sense of urgency. I choose to be independent and free. I make my own choices, my own way, by remaining true to myself.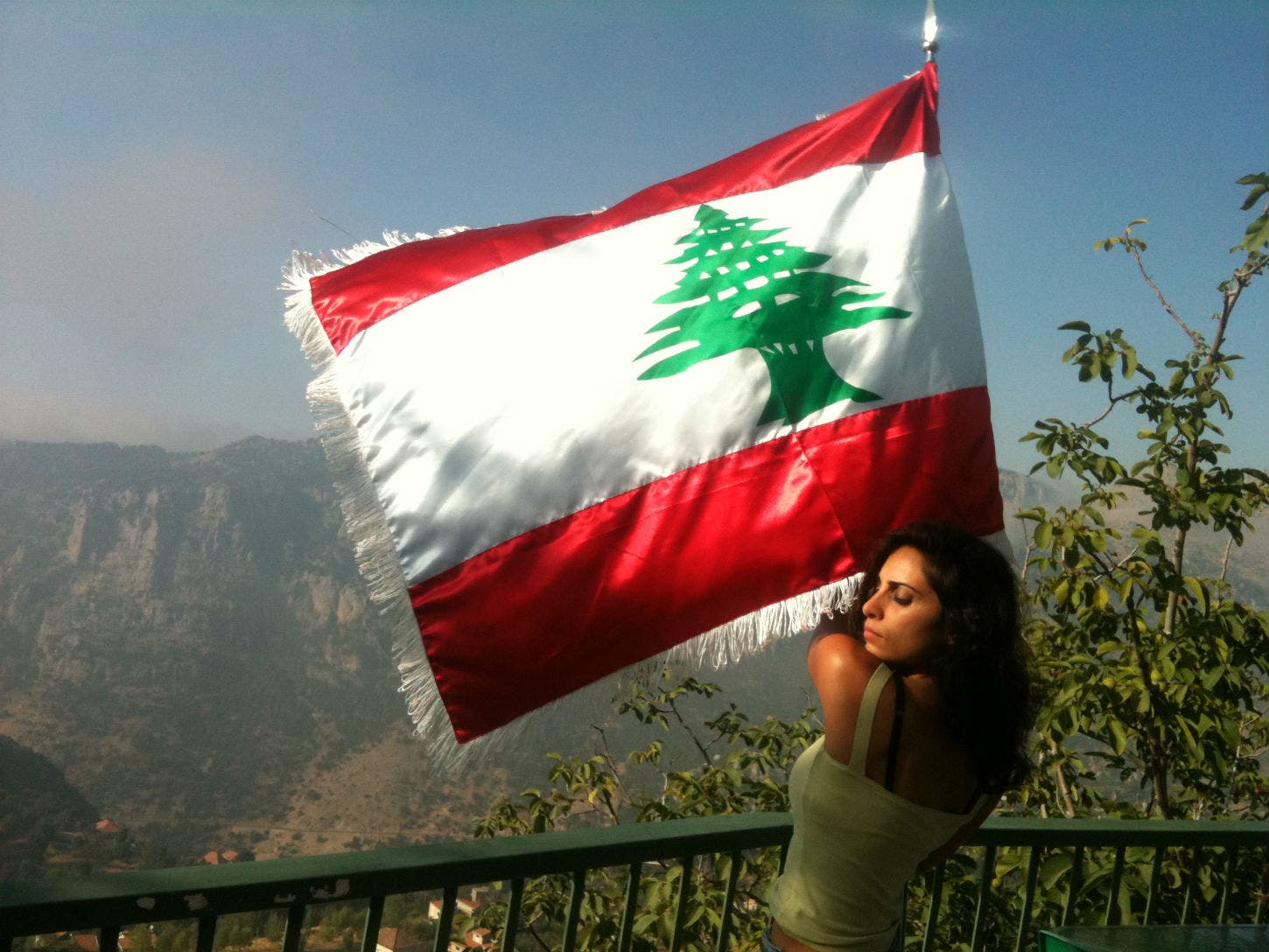 Q. How did the civil war in Lebanon impact your music?
A. I started my journey in music with Soapkills, along with Zeid Hamdan. It was wild. We were teenagers living in a city that was half destroyed and unsafe. People were drained by 15 years of war. The cultural, political, economic situation was in a complete void, but there was this great glimpse of hope. We were eager for change.
I had the sense that anything could happen. There were no boundaries, and that energy was really igniting. Beirut back then was like a haunted city. It was inspiring, sad sometimes, difficult, but also very mysterious and extremely enjoyable. Everything felt new, like a rebirth.

Q. You were featured in Jim Jarmusch's film "Only Lovers Left Alive." How did this happen, and how has it impacted your career?

A. I met Jim Jarmusch when I started recording my album "Ya Nass." He was writing the script for "Only Lovers Left Alive." Jarmusch was always a great inspiration to me, way before meeting him. Working with him was fantastic.
The experience brought great exposure to my work. A different public discovered my music through his movie. I loved the whole adventure. Jarmusch is a unique filmmaker. He has his own language. He inspired generations of artists and film-lovers. He's a free, independent and visionary artist, and I feel honored to have worked with him.

Q. What was it like being nominated for an Oscar for Best Original Song?
A. I feel very happy to have been considered in the list for the nomination.
The song didn't make it to the final list.

Q. Is the indie / electronic scene in Lebanon and the wider Middle East growing?
A. Yes it is. There are more interesting bands, voices, music, festivals, concert venues etc. The audience is widening. It's important for our societies to accept its youth and the differences we have. We create dialog, humor, poetry through talent. It's vital.

Q. You started out singing in English. What drove you to sing in Arabic exclusively?
A. Arabic is my emotional language. It's natural for me to sing in it and to mix several dialects. My work is very much related to my sense of identity, and it's something I needed to research, question through music. There are so many things to experiment with Arabic music. It's a raw material, ready to be shaped in so many ways, so it was very tempting for me intellectually and artistically.
When I started singing, it was not a trend to sing in Arabic. On the contrary, so for me it was like a statement, a voice I grabbed because I was unhappy with the politics around me. It was my way of being politically and socially involved. Music makes life so much more beautiful and poetic. Listening to old Arabic music made me realize who I was and where I came from.

Q. As an Arab musician, has it been hard to break into the international music scene?

A. It's hard because industry people need to put you in a box in order to promote your music. When you don't fit into a category, it creates confusion. It's cynical, but it's part of the game and you have to play it and find your allies. I met visionary people along the way, people who think of music outside these borders, and they helped me open doors.
When you're Arab, an artist and female, you're facing many taboos and stigmas on both sides, but it's also part of the game. Music is a choice. No matter how difficult it can be, it's always been great.

Q. Where have you performed, and what was your favorite experience?
A. The last year was crazy. My album "Ya Nass" was released worldwide. I'm thankful that it had this great reception. I performed everywhere, in Europe, the Middle East, Japan, some concerts in North America. It's been very thrilling.

Q. Is it hard to brief your band members or producer on what type of sound you are looking for?

A. Every collaborator gave me something invaluable, their talent. You need to be focused but wide open in order to feel the chemistry that's created by the encounter. You have to be connected to yourself and your thoughts, desires, ideas, insecurities, fears etc. But at the same time, you need to listen to what the person in front of you has to offer, and remain flexible, curious and ready for adventures.
When I work, I'm always lost, I change my mind many times, I question everything, but I know that I have to go through all these turbulences for things to come along. I research a lot, listen to a lot of music. It's always back and forth until I grab it. It's an ongoing process. People I work with inspire me. That's the starting point for collaboration. The rest is an intuitive experience, nothing I can explain rationally.

Q. How do you wish to inspire others in the Middle East?
A. Music is liberating in so many ways. You learn about yourself and your relationship with the world. For me, it's been a guidance.

Q. What are your future plans?
A. Record my next album, rest a little, then go back on tour this spring.