White carpet lowdown: Celebs flaunt killer style at 2016 MTV VMAs
Awards season is back with a bang, with the first major event of the second half of 2016 getting underway overnight
Hurrah! Awards season is back with a bang, with the first major event of the second half of 2016 getting underway overnight. The A-list packed 2016 MTV Video Music Awards (VMAs), which was held at Madison Square Garden in Manhattan, certainly didn't disappoint with performances by musical heavyweights including Rihanna, Ariana Grande and Nicki Minaj, as well as Britney Spears and Beyoncé.
But the show wasn't the only thing dominated by female stars this year; the white carpet was a show in itself. And this year's hottest fashion accessory, it seems, is having some killer curves. Scroll down to check out our best dressed.
Sadly, Rihanna – recipient of the Michael Jackson Video Vanguard Award – didn't make it onto the carpet. After all, she had four performances to prepare for on the night.
HITS
Beyoncé
All hail Queen Bey! The Lemonade hit-maker knows that she slays – Every. Single. Red. Carpet.
Turning up to the white carpet with a massive entourage, Beyoncé looked like royalty, wearing a strong-shouldered, see-through pale green and metallic couture gown by Francesco Scognamiglio.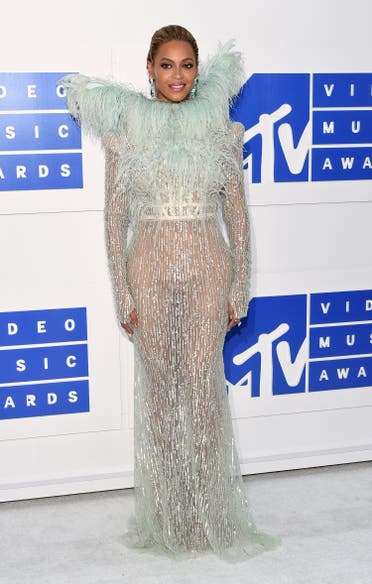 Nicki Minaj
This is one of the best looks we've ever seen on Nicki Minaj. The cobalt blue fishtail-hemmed Bao Tranchi gown may leave little to the imagination, but you don't notice it straightaway, which is why this look works. And wowser, it sure hugs her in all the right places.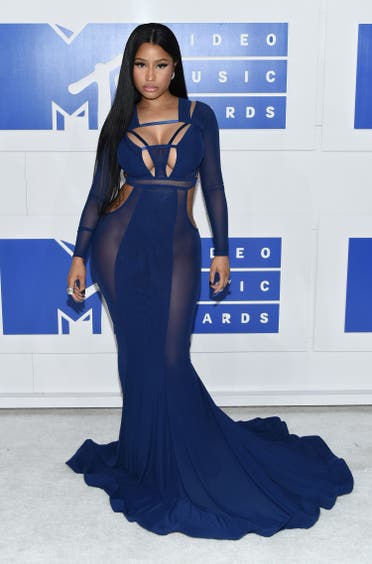 Amber Rose
One of the standout trends at this year's VMAs was the noticeable wearing of blazers with little or nothing underneath. While it didn't really work for most of the celebs, we love this Tom Ford ensemble on Amber Rose. Black really suits her and it's nice to see her in something different to the outfits she usually wears.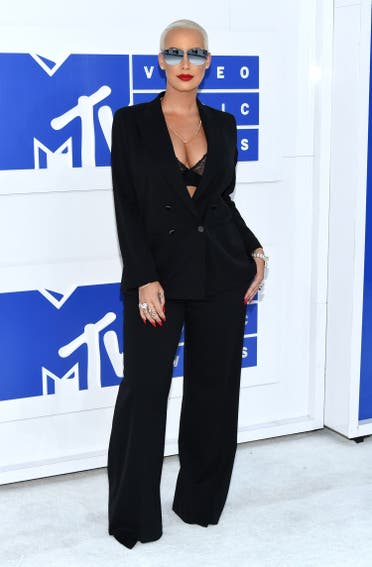 Ansel Elgort
We love it when male celebs go for something a little different at award shows, so kudos to actor Ansel Elgort for opting for this punk-inspired, all-chained look.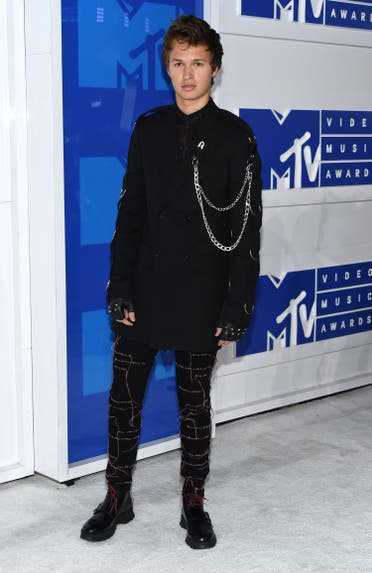 Alicia Keys
We wish we could be like Alicia Keys and appear at an A-list event wearing no make-up. But we're not brave enough.
The 'Fallen' singer has stuck to her 'no makeup' vow that she made back in May, appearing only in a red and black Just Cavalli maxi dress and a Jennifer Fisher gothic initial necklace. And that skin! She looks flawless. Sigh.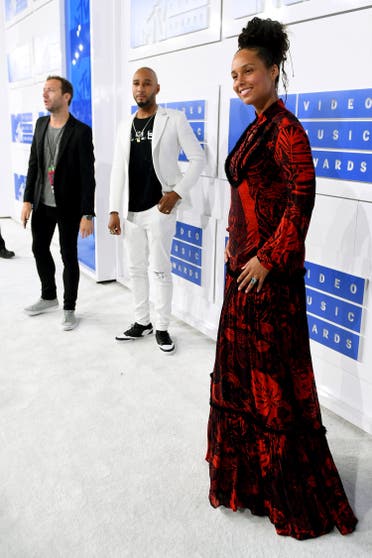 Tove Lo
The Swedish singer sometimes gets it very wrong on the red carpet, but the 2016 MTV VMAs wasn't one of them. We are obsessed with 90s-inspired fashion, and this one-shoulder white dress by Dion Lee with metallic Reebok sneakers wouldn't look out of place in a 1998 edition of Smash Hits magazine. Win.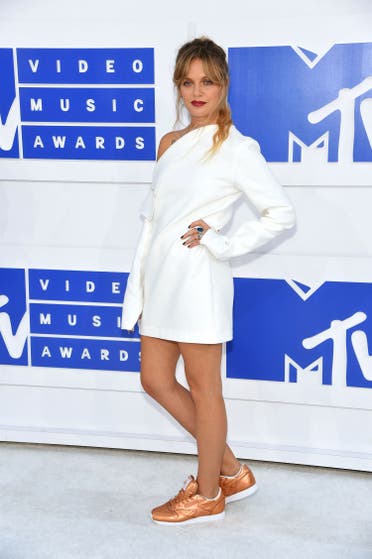 Hailey Baldwin
When you're allegedly embroiled in a public bust-up with your ex-boyfriend, you want to make sure you're looking your best doing so. And Hailey Baldwin no doubt showed Justin Bieber what he's missing with this chic and sexy black jumpsuit.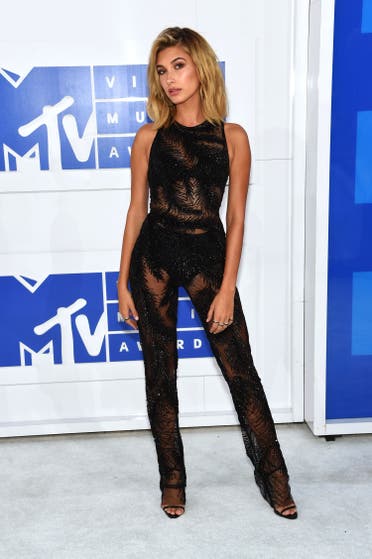 Hailie Steinfeld
We wished she did something better with her hair, but this Balmain dress looked perfect on the actress and singer.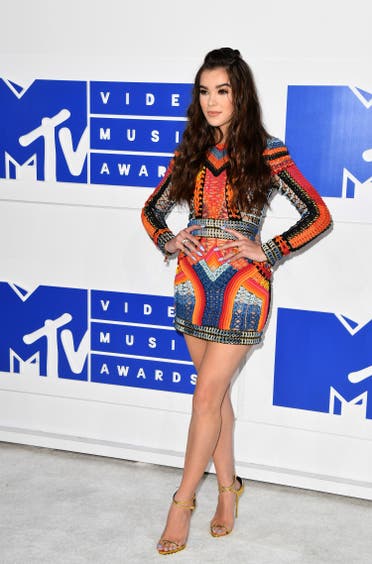 Stella Maxwell
Social media hasn't been too kind about Stella Maxwell's Moschino ensemble, but we're not hating it. It's the MTV VMAs, and she's a Victoria's Secret model. It's nice to see her having a bit of fun with her outfit.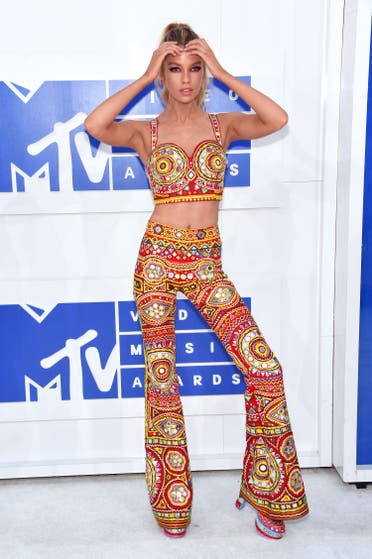 MISSES
Britney Spears
Brit Brit needs a new stylist. Considering she's one of the biggest pop stars on the planet – and, let's face it, she's not short of a dollar or two – Britney Spears needs a new wardrobe, hair and makeup team in her life. Her outfits lately have been boring an uninspired. And she can definitely do way better than this black number by Julien Macdonald.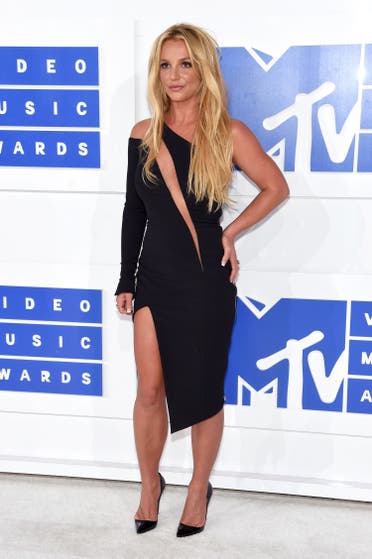 Naomi Campbell
She's the ultimate supermodel, which is why it pains us to put her in the 'Miss' category. But why velvet in August?
Killer physique, but this Brandon Maxwell strapless dress is just odd.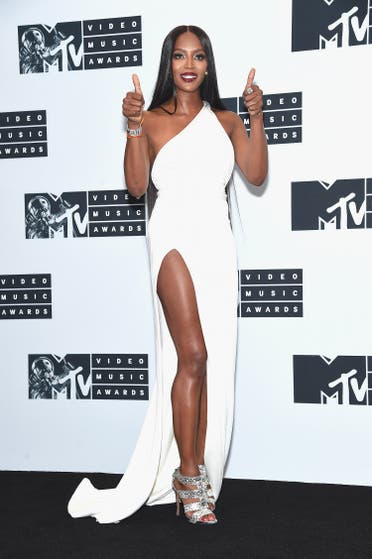 Rita Ora
Another singer in major need of a stylist is Rita Ora. The problem with the singer is that she (or her team) put too many pieces together… all the time. Less is more, and this Marc Jacobs outfit could have looked much better if it was styled differently.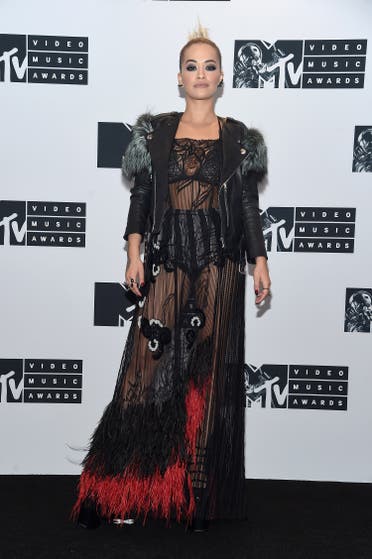 Ariana Grande
Ariana Grande has an amazing figure. A figure that could look good in anything. But the girl needs a tailor in her life.
We would have given an 'A' for this Alexander Wang, 90s-inspired outfit – complete with signature choker – but the ill-fitting wide-leg trousers ruins the look.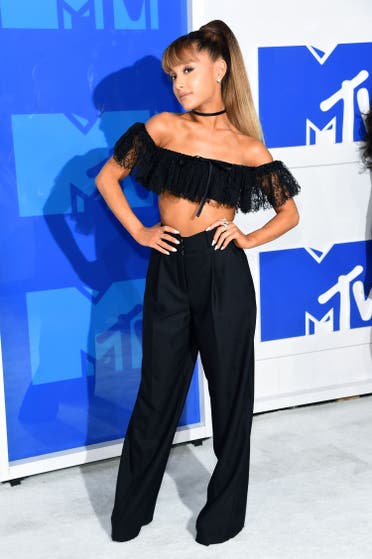 Farrah Abraham
Perhaps one of the less-known 'fillers' for the event, Teen Mom's Farrah Abraham turned up to the VMAs in a 'Wonder Woman' costume. Nope, we don't know why either. Maybe she jumped forward to Halloween?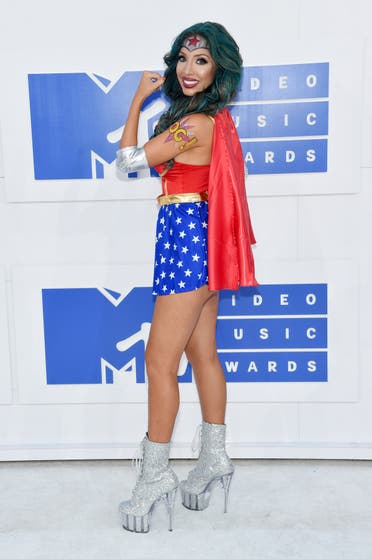 WE'RE ON THE FENCE
Kim Kardashian
Apparently not being able to decide what to wear to the VMAs, Kim Kardashian took to Twitter to ask her followers whether she should go with a "casual chill look" or a "dressy sexy look." Fifty-two per cent voted for the latter.
While there's no doubt the reality TV starlet looks amazing following her 70-pound post-baby weight loss, we're on the fence about this outfit. On the one hand, it's nice to see her not looking suffocated in some bizarre outfit hubby Kanye West put her in… but on the other, we would have liked to see something a little more quirky. It is the MTV VMAs after all – not a nightclub opening.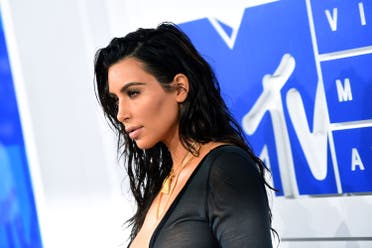 Save
Save