Got 24 hours in Dublin? Enjoy live music and unexpected food
A compact city, Dublin is full of the most wonderful Georgian architecture and pretty squares
A compact city, Dublin is full of the most wonderful Georgian architecture and pretty squares, and is perfect to walk round (just pack an umbrella). A morning is perfect to discover some of the city's history. First head to Dublin Castle - there has been a structure here since the 13th century, and the castle has been at the center of the city's history ever since. Its memorial gardens are great for strolling around on a sunny day.
Work your way down to the River Liffey, at the city center's south side, and walk to O'Connell Bridge and up Westmoreland Street to the former Irish House of Parliament and Parliament Square for some of the grandest buildings in Dublin.
Nearby is Trinity College Dublin, Ireland's most prestigious university, where you will find the historic Book of Kells, an illuminated religious book thought to date back to 800AD, and a zoological museum. Both are open to visitors.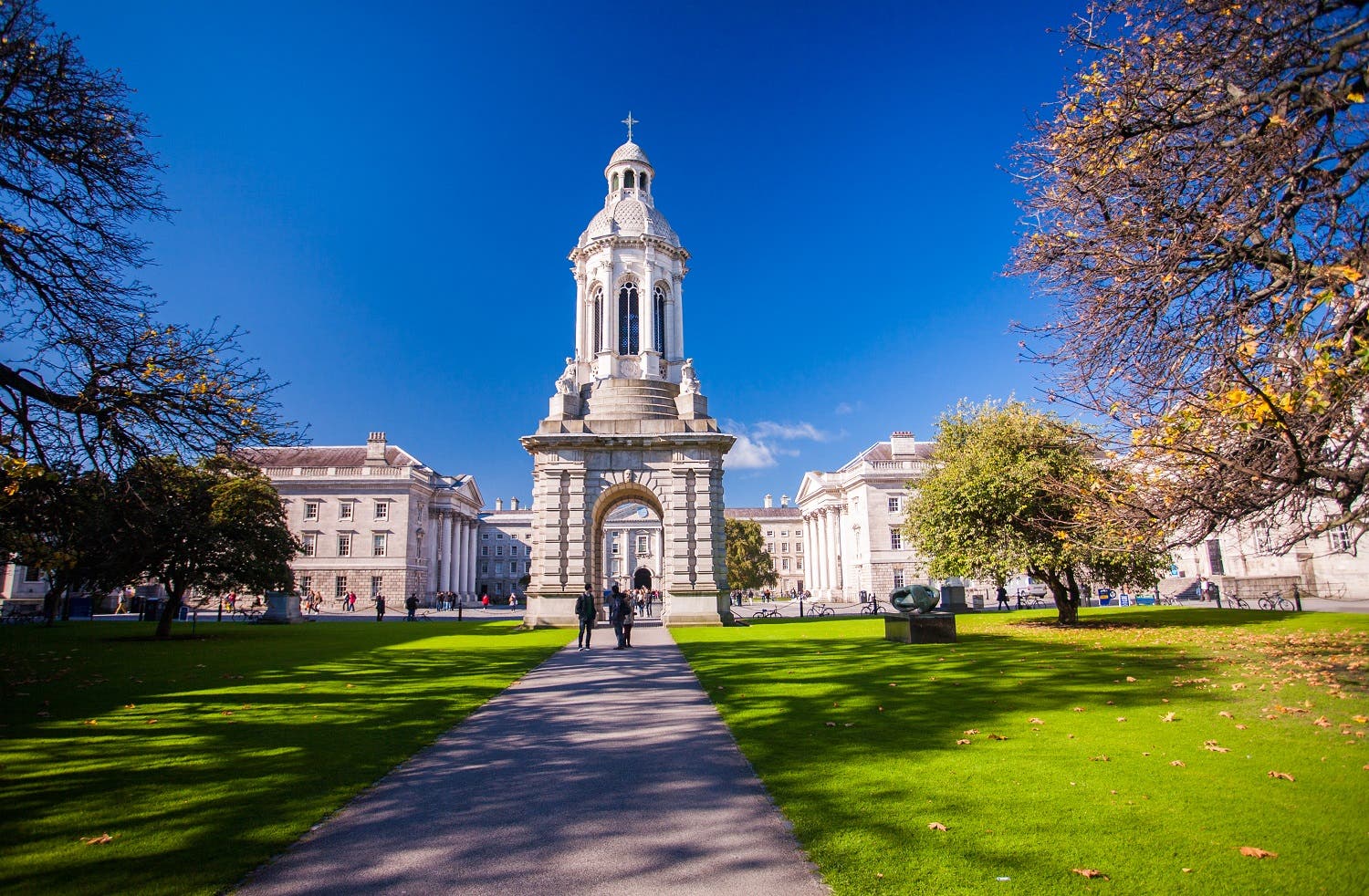 A visit to Dublin is not complete without a wander through Temple Bar, between Westmoreland Street and Fishamble Street. The city's historic cultural and music quarter, there are endless live music venues, a smattering of colorful street art, and many unique boutiques and art galleries.
Pop by the Rebirth of Cool for vintage menswear, or Siopaella for second-hand designer clothes. Eat at Avenue by Nick Munier on Crow Street, an upscale restaurant that focuses on protein-rich dishes.
After you are done with Temple Bar, wander up Trinity Street to the Molly Malone Statue. Molly Malone was a fictional woman who sold fish and oysters, and was immortalized in the famous Irish song and Dublin anthem of the same name.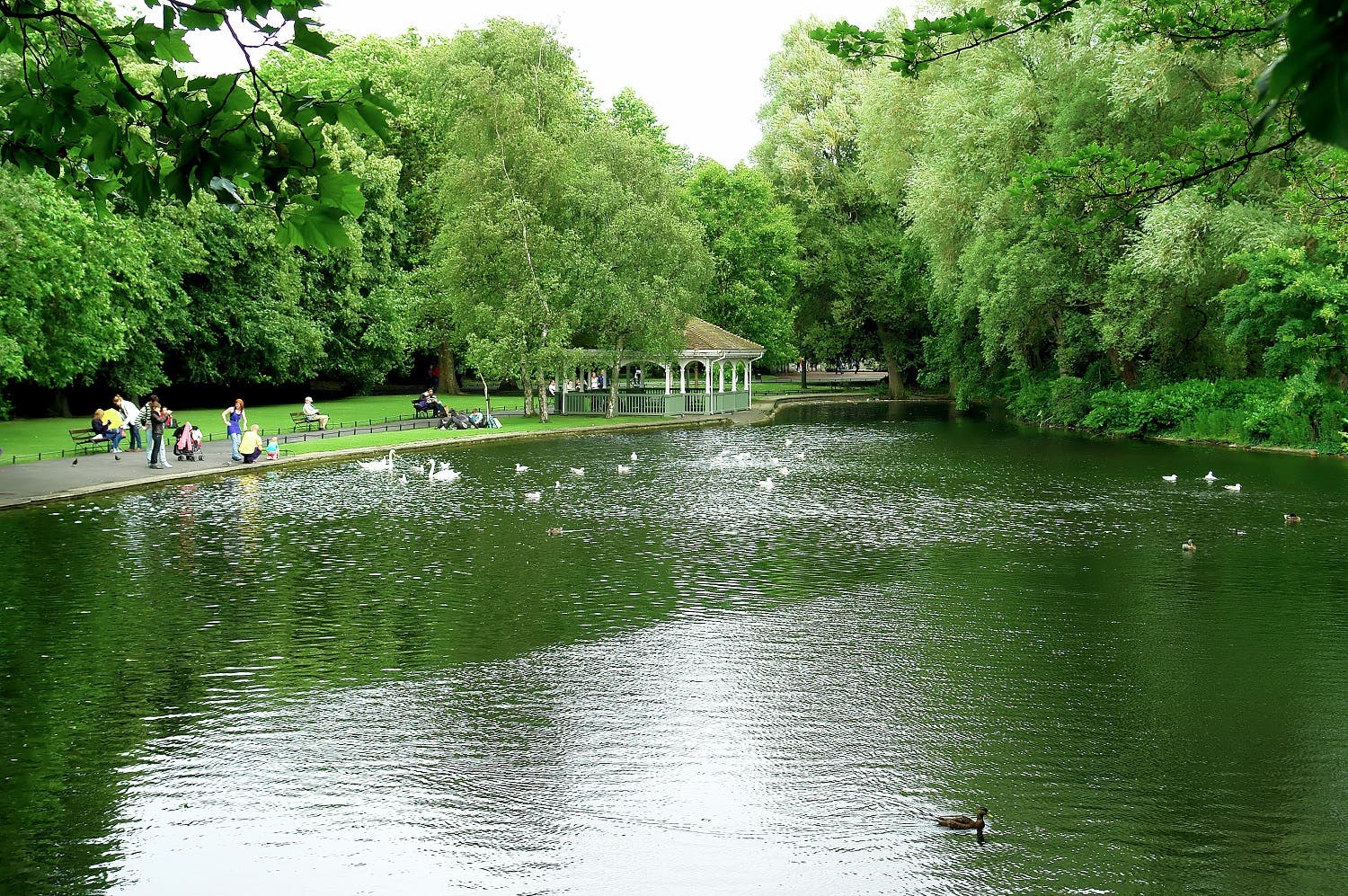 After stopping for photos with her, forget bustling Grafton Street (Dublin's version of Oxford Street) and head a couple of streets over to Drury Street, where you will find wonderful boutiques selling Irish products.
There is the Irish Design Shop (for quirky hats, jewelry and homewares), hipster store and cafe Industry, or you can stop for a slow drip or cold-pressed caffeine hit at Kaph. If it is not raining, stop by Murphy's on nearby Wicklow St for the creamiest ice cream in Ireland, with a seasonal flavor menu.
Late afternoon is a good time to take in St Stephen's Green, Europe's biggest city-center park, at the heart of one of the finest Georgian squares in Dublin. Here you can take a stroll around the lake, stop for a think under a tree, or listen to the live music that seems to appear from nowhere every day.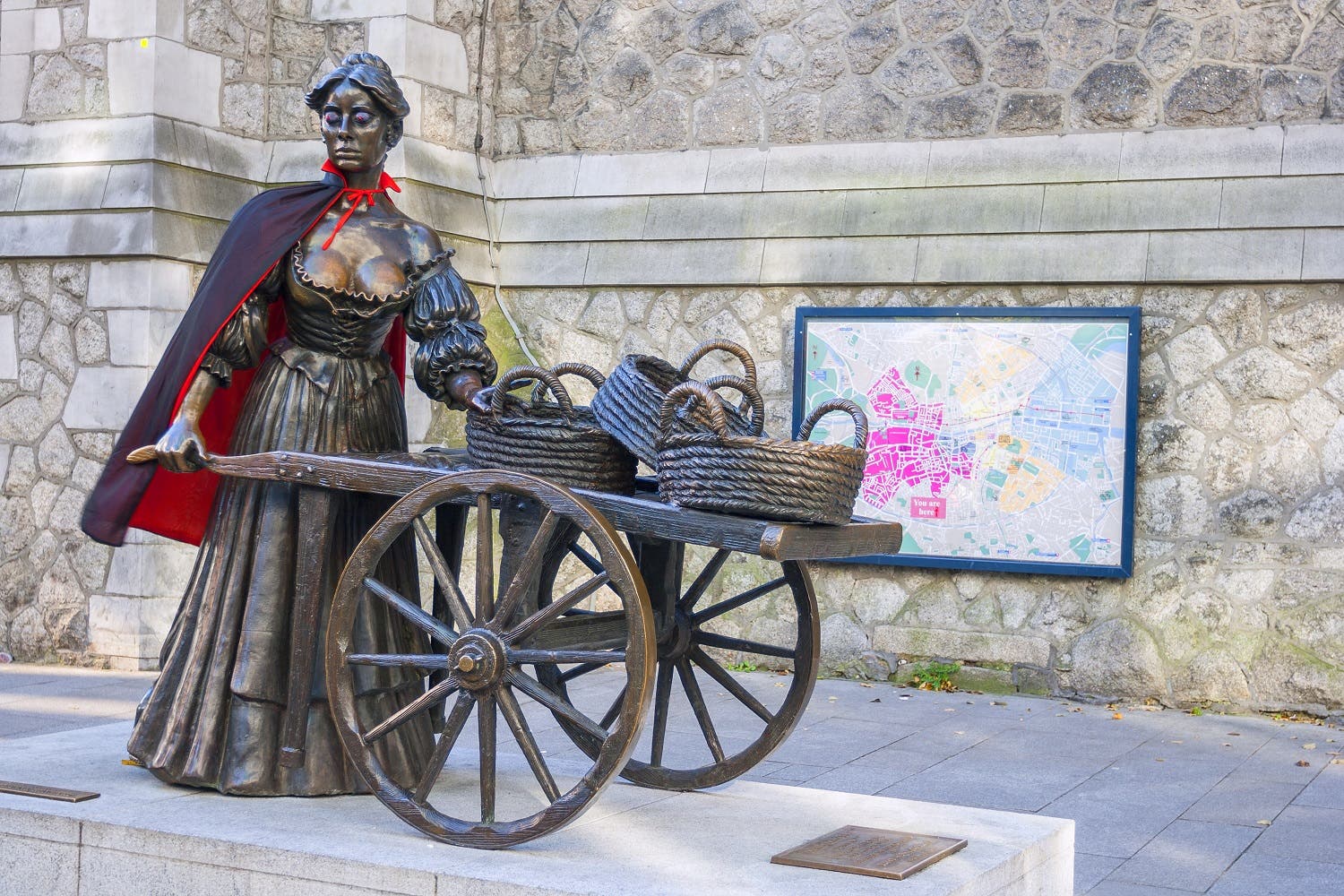 If you are after a decadent stay or a silver teapot-style afternoon tea, book into the Shelbourne, which overlooks the park and is Dublin's version of the Ritz. From the park, head down Merrion Street to Leinster House (where parliament sits now), the National Gallery of Ireland and Oscar Wilde's childhood home, now a university institution.
For dinner, Fade St Social (back past the park and Drury Street) is one of the city's busiest restaurants, serving up food a million miles away from the bacon and cabbage or heavy potato dishes that Ireland might have been known for in the past. At the front there is a tapas bar, but head to the tall brick-built restaurant for delicious flatbread pizzas, amazing steaks and service with a smile.
If you have any energy left, take a short stroll back into Temple Bar to catch more live music in one of the pubs. Violin strings and the strum of a guitar seem to haunt Dublin's city streets at night.
Sav