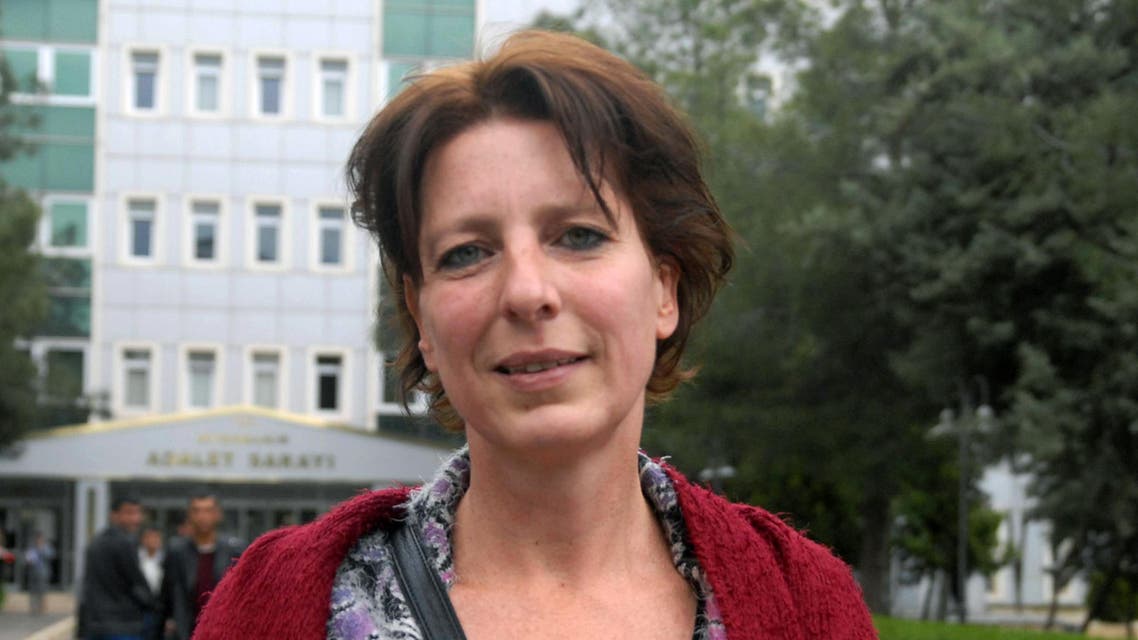 Deported Dutch reporter vows return to Turkey
The Dutch reporter was put on trial on charges of spreading 'terrorist propaganda' for the PKK
A Dutch journalist who was deported from Turkey after being detained during clashes between Kurdish rebels and Turkish security forces vowed Thursday to return to the restive region "as soon as possible".

"I feel displaced. I would much rather be there than here," Frederike Geerdink, who arrived back in the Netherlands late Wednesday, told Dutch public newscaster NOS.

Geerdink was detained last week in Kurdish-majority south Turkey while travelling with a delegation of the pro-Kurdish People's Democratic Party (HDP).

The freelance journalist told the NOS she was arrested while reporting on a Kurdish group protesting clashes between Kurdistan Workers Party (PKK) rebels and the Turkish military, who has launched a massive operation against the PKK.

"I wanted to report on the group who wanted to prevent further clashes between the Turkish military and the PKK when we were arrested," Geerdink said.

She and her group was "suspected of hindering a military operation and supporting a terrorist organisation."

She was eventually freed, but was later told she would be deported from Turkey and boarded a plane back to Amsterdam's Schiphol airport late Wednesday.

Geerdink said she was given a choice to leave Turkey "voluntarily" or to be officially deported.

"I wrote 'voluntarily' on the form," she told the NOS, saying her choice meant a shorter period away from Turkey than a mandatory five years in case of a formal deportation.

Geerdink said she hoped to return to Turkey "as soon as possible."

"As much fun and violence-free the Netherlands may be, it's not for me, there's work to do for journalists in Turkey," she said.

Geerdink, who moved to Turkey in 2006, has been based in Diyarbakir since 2012 and specialises in writing about the Kurds.

Her articles have been published in Dutch and English-language media and also the anti-government Turkish news website Diken (diken.com.tr).

In April, she was put on trial on charges of spreading "terrorist propaganda" for the PKK but was then acquitted.

The case against her highlighted concerns about press freedom in Turkey under President Recep Tayyip Erdogan, where a host of public figures are facing legal proceedings on charges of insulting the president.