Saudi journalist recounts witnessing Istanbul attack
Mona al-Naser was at a restaurant on the other side of the road where Reina restaurant was located when she initially heard two gunshots
Saudi journalist Mona al-Naser has told Al Arabiya of her night of terror when she witnessed the moments a gunman opened fire on an Istanbul restaurant bar near where she and her family were spending New Year's Eve.
Al-Naser was at a restaurant on the other side of the road where Reina restaurant was located when she initially heard two gunshots.
"My family and I were at a neighboring restaurant that was nearly 200-300 meters from Reina restaurant. We decided to leave right away and head to our hotel nearby when we passed the restaurant and saw a dead body on the ground," she told Al Arabiya's interactive news hour from Istanbul.
At least 39 victims are confirmed dead after a gunman opened fire in the Reina restaurant and bar. Of those killed, the majority are confirmed to come from Arab countries.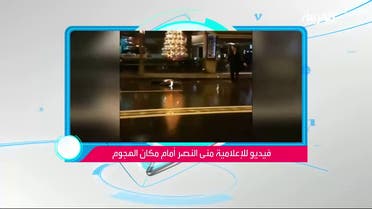 The Saudi journalist confirmed to Al Arabiya that Reina mainly a restaurant that had a bar and nightclub in another section of its location. She condemned those who were quick to judge the Saudi and Arab victims of the attack for being there.
"I had personally dined at Reina before and like any other restaurant in Europe or in other Western cities, there are alcoholic beverages and music being played. Reina is one of the most elitist restaurants in Istanbul that is visited by many Arabs over the years," she told Al Arabiya.
Al-Naser also denied reports that she personally saw the attacker and several people throwing themselves into the Bosphorus as earlier reported by local Saudi media.
ISIS has claimed responsibility for the attack.