Russia's role in Ukraine could stir jitters in Mideast
Western commentators have been quick to draw parallels with Syria's Assad and Ukraine's Yanukovich
On Saturday, Russia's President Vladimir Putin secured parliament's authority to take military action in crisis-stricken Ukraine, with reports from Reuters that the Russian army has already seized the coastal Crimean peninsula - a move that creates the most significant direct confrontation between Russia and the West since the Cold War.
The turbulent events this week could show how far Moscow is willing to go to protect its allies – most notably, Syria's embattled President Bashar al-Assad.
During the peak of the Ukrainian crisis in February, when protests in Kiev turned deadly, commentators made comparisons between ousted Ukrainian President Viktor Yanukovich and Assad – the former also being a staunch ally of Putin.
Renowned journalist Robert Fisk, writing for British newspaper The Independent in late February, wrote that Assad would be keenly observing the Ukrainian crisis with "fascination."
Assad's survival
"No one in the Middle East will be studying Ukraine's violent tragedy with more fascination – and deeper concern – than President Bashar al-Assad," he wrote.
Assad's survival – propped up by the Kremlin – depends on Moscow's future actions in Ukraine, Fisk wrote.
"Is the survival of Yanukovich worth a new Cold War? If it is, Assad is safe: the Russians will not abandon Syria since this would demonstrate how easily they might turn their backs on 'Russian' Ukraine. But what if the U.S. offered Putin carte blanche in the Ukraine in return for his abandonment of the Assad regime?" he wrote.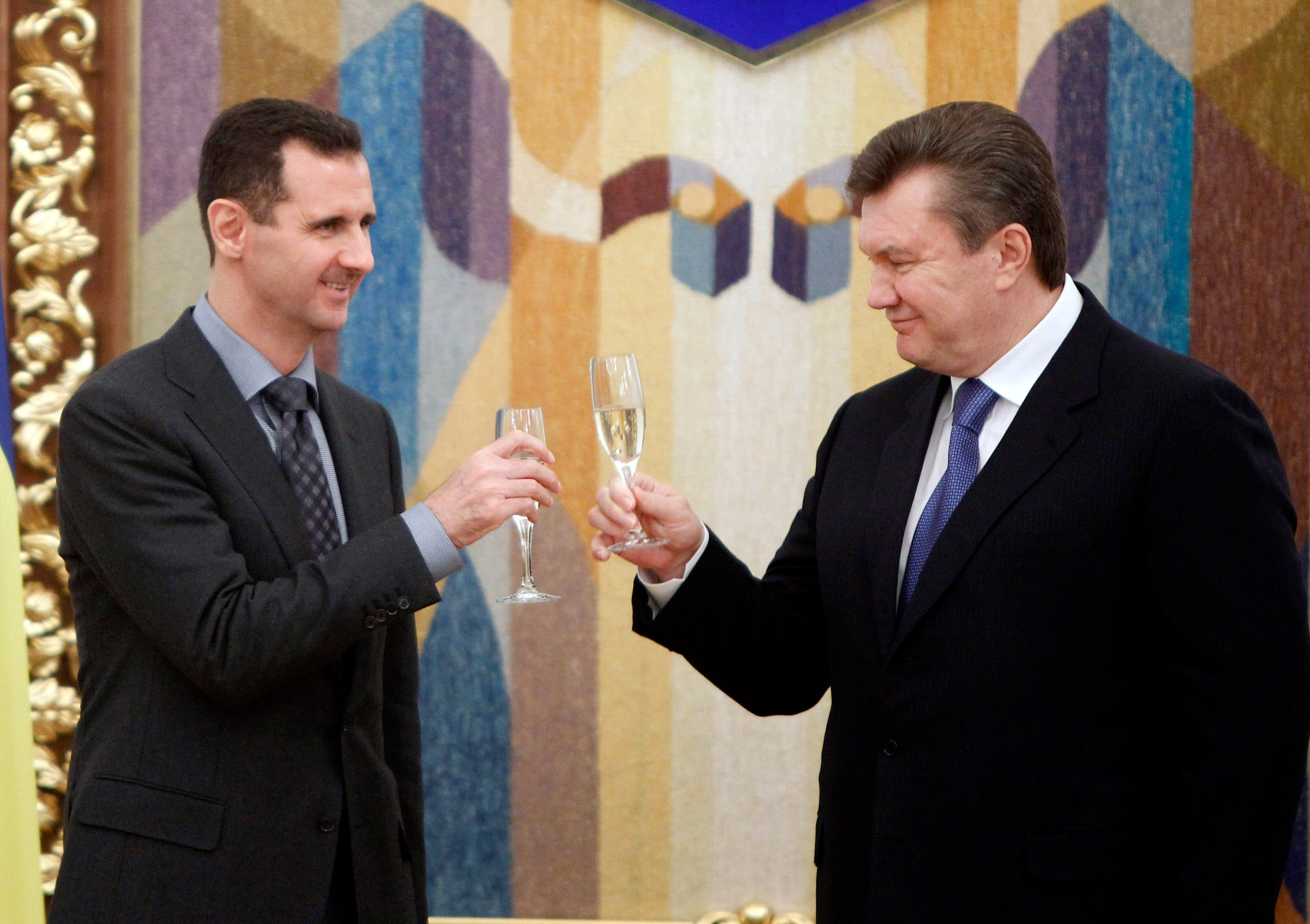 Earlier this week, Al Arabiya's general manager, Abdulrahman al-Rashed, wrote that while the Arab world was "overjoyed" at the toppling of Yanukovich, the effects of a military confrontation between Russia and Ukraine will likely shift Moscow's interest away from its ongoing support of Assad's military regime.
A question of support
"If Syria loses support from Russia, the political landscape may change. This could be a positive for the Syrian opposition if they can build a united political front," Rashed wrote.
Other Arab governments have additional reasons to be concerned if Russia's looming military intervention of parts of Ukraine goes through, experts told Al Arabiya News.
"They would certainly be upset. They all believe in sovereignty, and they don't like great powers invading anybody," said Roger Owen, a Middle East history professor at Harvard University.
The scholar cited the negative sentiments the majority of the Arab world expressed toward the U.S. invasion of Afghanistan in 2001 and then of Iraq in 2003.
Many Arab governments are not so likely to align themselves to Ukraine's new anti-Russian administration in Kiev, due to a possible lack of "automatic sympathy" ingrained in Western sentiments.
Unlikely sympathies
"We [in the West] have a natural sympathy for people who want to orient themselves to the West, as opposed to orienting themselves towards Moscow… but I don't think that in the Arab world there is necessarily such an automatic sympathy," said David Mack, a scholar at the Washington-based Middle East Institute and former U.S. ambassador to the United Arab Emirates.
The crisis between Russia and Ukraine could be mostly likely to affect Egypt, as powerful military chief Abdel Fattah al-Sisi's landmark visit to Moscow in February to forge bilateral ties.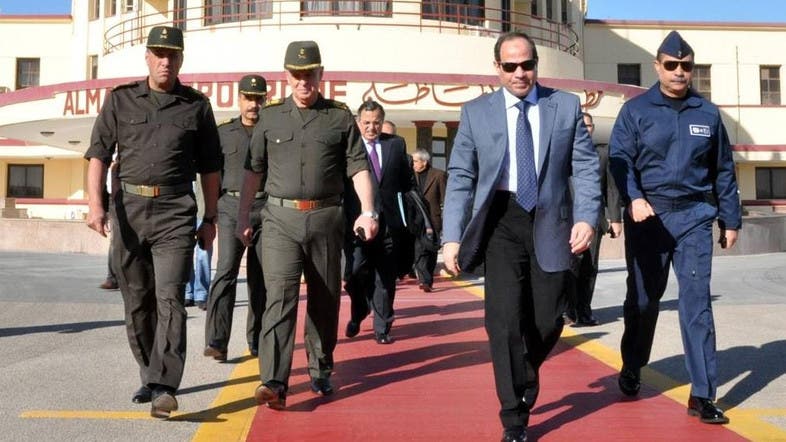 Even though Sisi is neither Egypt's president or prime minister, his visit - wearing the civilian clothes of a politician rather than his usual army uniform as a military leader - appeared to have been a productive one.
In talks which were seen by analysts as the start of a historic shift away from Washington to Moscow, Sisi, in meetings with Putin, managed to pick up a flattering endorsement for a likely presidential bid from the Russian strongman.
"I know that you, Mr. Defense Minister, have decided to run for president of Egypt," Putin said. "It's a very responsible decision... I wish you luck both from myself personally and from the Russian people."
But now, in light of current events, Egypt's government is now likely to feel less likely to continue to forge ties with Moscow, according to Owen.
"It [Russian intervention in Ukraine] would give [Sisi] second thoughts. He [was only visiting Russia] to annoy the Americans, and to open up an alternative supply of certain kinds of arms. He needs wheat and cheap oil," said Owen, alluding to Egypt, the world's largest importer to wheat – which it desperately needs to feed its over 80 million-strong population.
Hard to predict
In the event of Russia's intervention in Ukraine, governments in the Middle East may be just as divided on what stance to adopt as they have been on the near-three year Syrian crisis, according to Leonid Sukanin, a professor at the higher school of economics at Moscow's National Research University.
"It is very difficult to predict the possible reaction of the Arab World. Maybe there will not be one reaction, as there is not one reaction to what is happening now in Syria," he said.
However, Molly O'Neal, an instructor at John Hopkins University's School of Advanced International Studies and a former U.S. Foreign Service specialist, stated that Russia's possible military intervention will have little repercussions for Middle East governments.
"I don't see any reason that any of the Arab governments would see their interests directly affected," said O'Neal, adding that actions taken against Moscow will likely take place in the U.N. Security Council - an arena where only the Kingdom of Jordan has a voice through its non-permanent membership.