We're as British as fish 'n' chips, UK Muslims tell PM
Prominent Muslims have rejected David Cameron's suggestion that UK Muslims need to be more 'British'
Muslim groups in the United Kingdom have hit back at the prime minister's suggestion that the community needs to be more "British," saying that Islamic values are in line with those being pushed by David Cameron.
Writing in yesterday's Mail on Sunday, Cameron said it is time to stop being "squeamish about Britishness," adding that it was "not an option" for people to live in the UK without accepting British laws and the British way of life.
"Belief in freedom, tolerance of others, accepting personal and social responsibility, respecting and upholding the rule of law [are as vital and] as British as the Union Flag, football and fish and chips," the PM wrote.
The Mail on Sunday interpreted Cameron's statements as a direct message to UK Muslims – prompting strong responses from several prominent community members.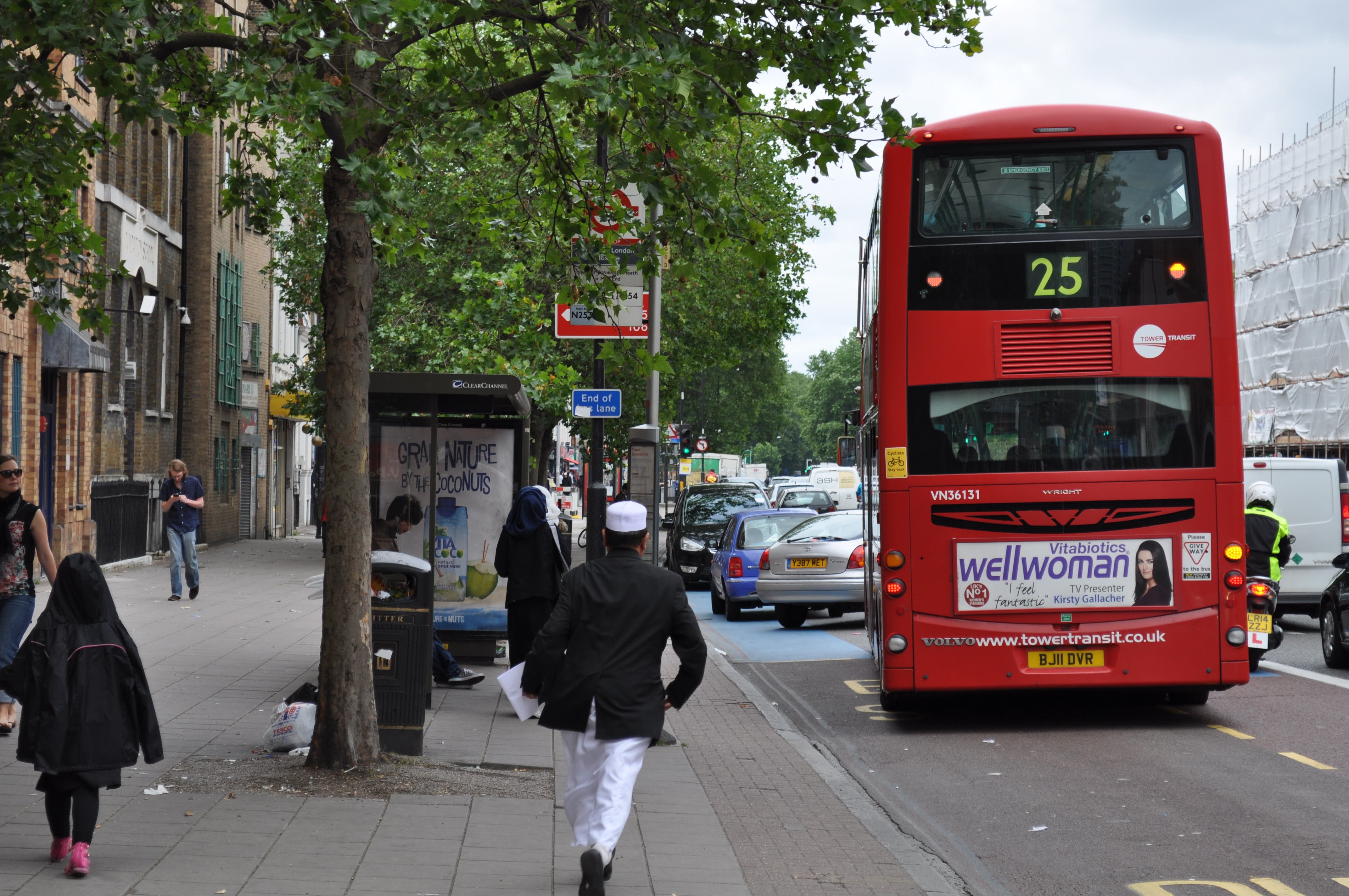 "Muslims in Britain are proud to be British," said Shuja Shafi, the new secretary-general of the Muslim Council of Britain (MCB).
"Freedom, tolerance, accepting personal and social responsibility, upholding the law of the land: these are Islamic values. These are the values described by our prime minister as British values," he added.
'Us-and-them mentality'
Talha Ahmad, chair of the membership committee at the MCB, said that – if Cameron was indeed specifically addressing Muslims – then his comments are "dangerous" as they reinforce an 'us-and-them' mentality.
"Government – either for hatred, prejudice, sheer ignorance, or maybe out of simple political opportunism – find it fitting that they should frame the debate in that light," he said. "In my view that is dangerous, because it doesn't address the issue of integration, it doesn't address the issue of extremism. If anything, it feeds into it."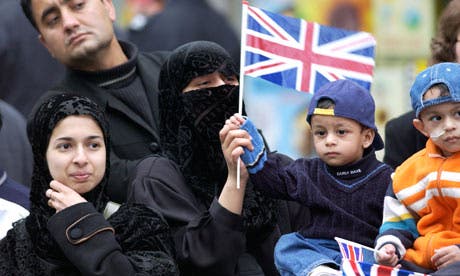 Cameron made his remarks ahead of next year's 800th anniversary of the Magna Carta, the landmark 1215 legal document that for the first time set limits on the English monarchy's powers, making it clear that the king was subject to the law, not above it.
Ebrahim Rasool, South Africa's ambassador to the United States of America, questioned Cameron's reference to an 800-year-old document in shaping modern-day Britain.
"I don't think he's understood what [Britishness] means in a multicultural society. He's asserting values from the Magna Carta. It was a completely different society then – that's a long time ago," he said.
Rasool said British society is no longer defined by "white, Anglo-Saxon, English-speaking, fish 'n' chips-eating, Anglican-church-going people," given the scale of the immigration into the country.

"Who will stand up to say: 'Mr Prime Minister, we agree that we must be British, but let us discuss what it means to be British today'," he asked.
Not specifically singling out Muslims
Miqdaad Versi, of the Shia Ithna'ashari Community of Middlesex (SICM), a Muslim organization based in North London, cast doubt over the Mail on Sunday's report, pointing out that Cameron did not specifically single out Muslims in his call for stronger "British" values. The Prime Minister's office yesterday stressed that Cameron's comments were aimed at all sections of the British community, not just Muslims.
That aside, Versi also disputed the general notion that Muslims need to be more "British."
"British values and Islamic values are aligned – they are humanitarian values," he said. "When you look at poll after poll, you see that Muslims feel closer to the UK than the average public. You don't see this [reported] in the media all the time."
Despite that, the Muslim community also bears some responsibility in not adequately expressing what it stands for, Versi acknowledged.
"The Muslim community has failed in its duty to demonstrate who we really are. There is no doubt that that is the case. However I want to strike a tone of optimism… The engagement [with] the wider community is far more now than it has been."
Despite this, some called for UK Muslims to further integrate into UK society.
"You are British – be British. It doesn't mean that you have to be drinking and boozing… The important thing is integrating with Britain, and keeping your religion. Nobody said 'don't build a mosque, don't built and Islamic school'," said Dr. Sheikh Ramzy, director of the Oxford Islamic Information Centre.
The men spoke on Sunday at the MCB's annual general meeting at the East London Mosque & London Muslim Centre, in which Shafi took over as general-secretary of the council, succeeding Farooq Murad.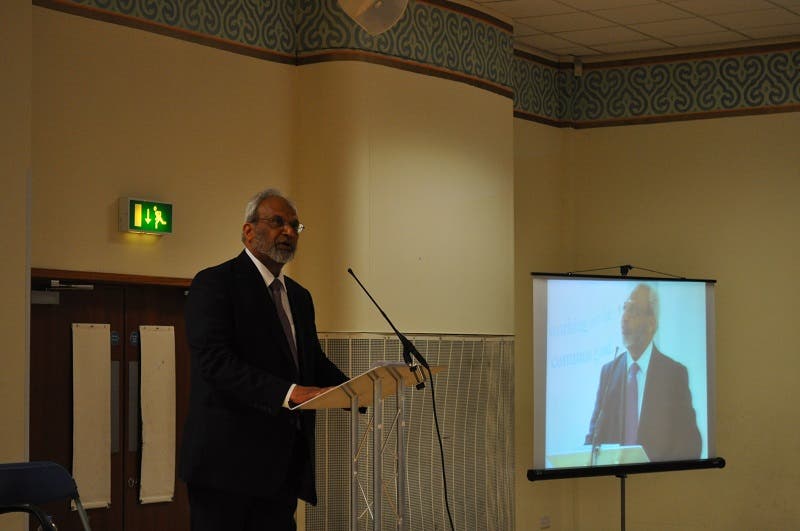 At the meeting, the MCB put forward a motion against what it called an "active and vociferous campaign to exclude Muslims."
"We have no objection to British values – on the contrary, we believe in a tolerant, more free and more equal society. We want real education that does not regard us as conditional Britons," the MCB motion read.
Operation Trojan Horse
The responses to Cameron's remarks come in the wake of the scandal over "Operation Trojan Horse," an alleged extremist plot to impose Muslim cultural norms in some schools in the central UK city of Birmingham.
The UK's top school inspector last week found that a culture of "fear and intimidation" exists in some schools. Inspectors had claimed that at some Muslim-dominated schools, pupils were taught that white women were "prostitutes" and that evolution is untrue.
Lotifa Begum, campaigns and education coordinator at Islamic Relief UK, said that the Islamic community upholds the values that David Cameron cited and disputed the notion that these same values are not taught in Islamic schools.
"The values that British society very much adopts – of tolerance, freedom of speech, equality – is something that is very much aligned with our faith," she said. "To suggest that Islamic schools, for example, are not teaching this is quite an alienating and demonizing statement to be made."
Begum, a British Muslim, said that the politicization of issues such as the "Trojan Horse" affair had skewed attitudes towards Muslims. "It makes it very difficult for the Muslim community to have a moderate voice in the media."
Ahmad said that there was "hysteria" over the "Trojan Horse" issue, adding that it had created an "environment of hostility" against Muslims.
"There is clearly a political agenda driven by neo-conservatives, and a political agenda that thrives on hatred, prejudice and ignorance about the Muslim community," he said. "It's also a clear attempt to demonize Islam and Muslims. And what happens when you're demonized? You become an easy target."