Radicalization in 'Jihadi John' suspect's music
Music videos by the slim, light-skinned rapper touch on themes including his childhood and father, who is facing terrorism charges
Abdel-Majed Abdel Bary, who is reportedly being investigated by British intelligence as the possible ISIS executioner of American journalist James Foley, was a former London rapper whose songs appear to chart his path to radicalization.
On Sunday, Britain's ambassador to the United States said investigations by spy agencies into the English-accented militant depicted in the video of Folley's killing were close to identifying the suspect.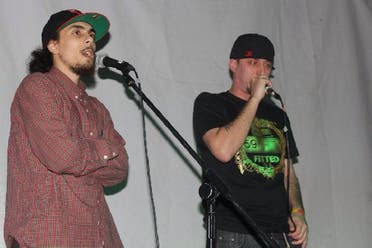 British newspapers, which have dubbed Folley's killer as "Jihadi John," said investigations are focusing on at least three suspects, including Abdel Bary, 24, who is thought to have rapped under the name "L. Jinny."
According to USA Today, Abdel Bary, who also went by the rapper name "Lyricist Jinn," was identified via voice comparisons and that his music career had been used as part of the investigation.
Abdel-Majed Abdel Bary had come to national attention even before Foley's murder. Earlier this year, he posted a picture of himself holding a severed head on Twitter after resurfacing in Syria, the Independent newspaper reported.
He had captioned the picture with: "Chillin' with my other homie, or what's left of him."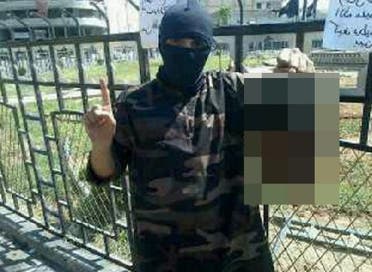 The Daily Mail described him in one report as a rising star before leaving his parents' £ 1 million ($1.7 million) home in Maida Vale to fight in Syria.
The slim, light-skinned rapper from London can be found in several music videos on YouTube, some of which touch on his troubled childhood, particularly in relation to his father, Adel Abdul Bary, an Egyptian refugee who was extradited in 2012 to the United States on charges of terrorism.
On "The Beginning," Abdel Bary recollects a series of episodes from his life, including addiction, "the recession" and the time "they took my dad."
"Gimme that nine and I'll cock it for my partners; Gimme the pride and I'll honor it like my father. I swear the day they came and took my dad I could've killed a couple, too, and I wouldn't have looked back. Imagine back then I was only 6. Just picture what I'll do now with a loaded stick," the lyrics go.
Abdel Bary's father is suspected of being one of Al-Qaeda founder Osama bin Laden's top lieutenants, according to a report in the Daily Mirror. His extradition form Britain to the United States was over his alleged involvement in the 1998 U.S. embassy bombings.
In one video recorded for the London-based Internet broadcaster SB.TV, Abdel Bary's raps about the hardship of a family living on a council estate with "six siblings and a mum to feed."
"The system cut the benefits, now I'm the one for peace," he says.
He also touches on fears of deportation back to Egypt, before referring once more to his father.
"On top of that, the pops is doing life without remand."
On "#OpCensorDis2," Abdel Bary's ode to the group called Anonymous, the singer allies himself with an "army of warriors starting disorder."
"Emerging from the darkest of corners; marching with an army of warriors starting disorder … Rappers and looters are fighting all these giant machines; rapidly rioting and biting all the lies that they see," are some of lyrics to the song. He ends his part in the song, which features other rappers, with "the system is a primitive lie."
Despite it being Abdel Bary's most overtly political song, the video for "#OpCensorDis2," carried a disclaimer stating that :"This Track and Video constitutes and anthem created on behalf of Anonymous but does not necessarily [sic] reflect the views of beliefs of the artists involved."
Earlier songs seem to highlight his attempts to overcome his inner demons.
"I can't differentiate the angels from the demons, my heart's disintegrating. I ain't got normal feelings.
"Even my life's blessed, still I will not find rest."