Transformative. That is the word commonly uttered when discussing monumental events unfolding in the Kingdom of Saudi Arabia in 2017.
A country that long isolated itself from the rest of the world, it consequently manifested a reputation as an ultra-conservative country detached from modernity and disconnected from the world. But the pendulum is finally swinging the other way, as Crown Prince Mohammad bin Salman's Vision 2030, a plan designed to transform the Saudi economy and society, is starting to show concrete effects on many fronts and is set to open its society to the world.
The most significant event in 2017 in Saudi Arabia was the reversal of a controversial ban on women driving in the Kingdom. By tackling a societal taboo and lifting the long-standing ban, Mohammad bin Salman symbolically aligned himself with a trajectory of driving the country forward and challenging traditionally-held beliefs and customs.
A core part of that trajectory is the much-needed lifting of women from their maligned status in the Kingdom and empowering them. Included in Vision 2030 is the goal of expanding Saudi women's role in the economy by boosting their participation in the workforce from 22 percent to 30 percent.
"I feel happy and proud," Abrar Abulfaraj, a Saudi graduate student at American University, says about recent changes in the Kingdom. "I look at these changes as steps toward a better future since most of the recent changes are visible, which have a direct impact on Saudi society."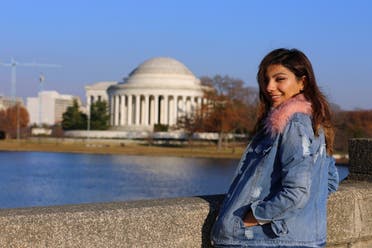 Sentiment of public sphere
In a country where 70 percent of the population is under the age of 30, Abulfaraj echoes the sentiment of the Saudi public sphere, where the status of women is now one of the most discussed topics. A trending Arabic hashtag on twitter that translates into '#IDreamOfASaudiIn2018' yielded women empowerment as one of the top subjects.
"The dream of creating a modern, prosperous and inclusive Saudi society is now a living reality," argues Faisal Al-Shammery, a political analyst based in Washington D.C. Mohammad bin Salman, underscored that notion at an investment forum in Riyadh in October.
"Changing Saudi Arabia for the better means helping the region and changing the world," Mohammed bin Salman says. "70 percent of the Saudis are younger than 30, honestly we won't waste 30 years of our life combating extremist thoughts, we will destroy them now and immediately."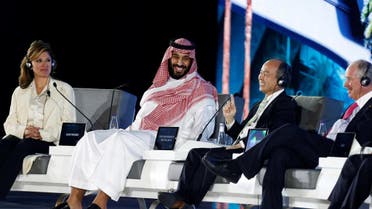 Entertainment options
A sense of vibrancy has been thrust in cities such as Riyadh, a city known for its lack of entertainment options. Public concerts, once deemed forbidden under Sharia law and thus illegal, made their long-awaited comeback to the capital in March, with Saudi singers Mohammad Abdo and Rashid Al-Majid taking the stage after an almost 30-year absence of live music in the capital.
Internationally renowned Greek composer Yanni held a series of sold-out concerts throughout Saudi Arabia in what is being described as a "historic tour", enthralling Saudi music lovers eager to see their country finally open avenues of entertainment.
The Kingdom's newly formed General Entertainment Authority (GEA) has staged dozens of events in an effort to stimulate a culture of entertainment and fun. Makeshift cinemas have been appearing in Riyadh, a potential precursor to the formal introduction of movie theatres in the capital.
A series of short film competitions showcasing films by Saudi filmmakers were open to the public throughout the year, a feat unthinkable just a few years back. Comic Con was held for the first time in the Saudi capital in November, drawing droves of comic fans in yet another sign of a push for entertainment.
What an incredible night in Jeddah! There can only be one first time and tonight we witnessed and experienced a lot of firsts for KSA! It was beautiful to see! The people stole our hearts with their outpouring of love, enthusiasm, passion and acceptance… Yanni pic.twitter.com/LN3HRL7s6I

— Yanni (@Yanni) November 30, 2017
Recent momentum
The recent momentum around entertainment has been preceded by Saudi artists, who have been able to gain visibility, locally and globally, for their talents long before the recent sudden entertainment buildup.
"In Saudi Arabia, there has been a buildup of confidence and energy behind a new generation of artists," says Stephen Stapleton, co-founder of Edge of Arabia. "This buildup started around the turn of the millennium."
Stapleton co-founded Edge of Arabia with Saudi artists Ahmed Mater and Abdulnasser Gharem, both of whom currently have solo exhibits in prominent US museums, Mater in the Brooklyn Museum and Gharem in Los Angeles County Museum of Art.
The trio founded Edge of Arabia in 2003, which has now grown into an internationally recognized platform for dialogue and cultural and artistic exchange between the Middle East and the Western world, holding exhibitions in cities such as London and Berlin. Edge of Arabia's goal is to foster and improve understanding through free exhibitions and public programming, acting as a conduit between different cultures.
"The moment now is very exciting," Stapleton says about the current state of Saudi art. "Now is the time when artists are some of the best story-tellers and ideas merchants."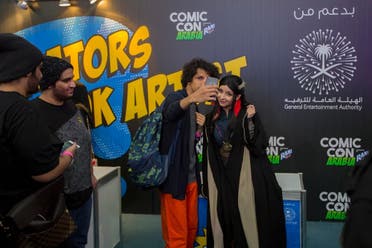 Exporting the art scene
In addition to Mater and Gharem's solo exhibits in the US, Saudi female artists have also been centrally involved in exporting Saudi art scene to the world.
In early 2017, the King Abdulaziz Center for World Culture, or Ithra, launched a short-term artist residency program in New York City in coordination with CULTURUNNERS, a US based "story-telling bridge" that uses art to connect Saudi Arabia and the US, featuring three Saudi artists: Marwah Al Mugait, Mawadah Muhtasib and Nouf Semari.
The initiative, named Majlis Studio Residency, brought the three artists from the eastern, western, and central regions of Saudi Arabia to showcase the different faces of art by Saudi artists. In essence, Saudi artists are the pioneers of exporting Saudi culture to the world.
"Each culture needs to expose itself as a form of knowledge exchange," says Abdulrahman Gazzaz, a Jeddah-based architect and artist. "It makes us understand the culture and different sub-cultures within every society."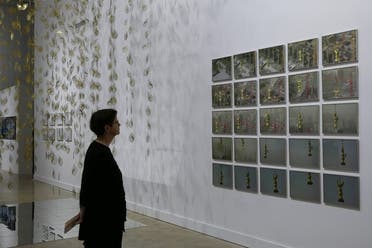 Gazzaz was among Saudi and American artists recently featured as panelists at a Washington D.C. symposium aptly named Wisal, an Arabic word meaning connecting and coming together. The symposium brought together artists from the two countries to explore how art and creativity can be instrumental catalysts for better understanding.
The new Saudi Arabia has a different face it is eager to show off to the rest of the world. Whether its selling out concerts, flocking to Comic Con to meet their favorite superheroes, or sharing their art on internationally renowned platforms, Saudis are raring to go. And they are just getting started.
_________________________
Ali al-Shabnan is a Saudi graduate student studying Global Media at American University in Washington DC. He has handled communications for the Jordan Tourism Board in North America and the US-Saudi Arabian Business Council.