Member of the Iran-backed Hezbollah, a notorious Lebanon-based terror group, were protected by the Obama administration for the sake of safeguarding an already controversial nuclear deal with Tehran, according to a new report.
"Project Cassandra," a top-secret government initiative, faced systematic dismantling by Obama's White House. The Drug Enforcement Administration operation was blueprinted to target Hezbollah's $1 billion in annual drug revenue.
Politico's Josh Meyer sketched a clear insight into the group's schemes of selling cocaine and world of crime, adding Obama looked away from such activities with the goal of keeping Iran, the godfather of Hezbollah, in line during the negotiations that led to the nuclear deal, known as the Joint Comprehensive Plan of Action (JCPOA).
Almost a decade's work by the DEA team, with the objective of bringing down Hezbollah's sophisticated drug ring, literally went wasted by the Obama administration. Hezbollah's network smuggled cocaine into the US and laundered the rendered profits through purchasing used cars in the States and reselling them in Africa, according to Politico.
Prosecution and sanction
The effort faced delays from Obama's Justice and Treasury departments, leading to turning down the DEA team's prosecution and sanctions requests, despite their prestige of exposing Hezbollah's criminal network. The Obama White House sought to prevent any rocking of Tehran's boat prior to the JCPOA signing.
This is in deep contrast in comparison to Obama's argument of the Iran nuclear deal coming at a low cost for the US and the international community. Further investigation into this controversy has the potential of exposing the grave national security risks brought upon the US and the international community in general through Obama's policies.
The previous administration's policy and systematic decisions significantly ripped apart the entire DEA effort that sought to take decisive action against Hezbollah, and in effect, Iran. Two operatives, Ali Fayad and Abdallah Safieddine, were wanted by the DEA to face justice.
Fayad was suspected of being Hezbollah's operative and evidence showed he directly reported to Russian President Vladimir Putin, supplying weapons in Iraq and Syria, according to Bloomberg.
ALSO READ: Iran violates UN resolutions under shadow of nuclear deal
Czech authorities arrested Fayad in 2014 and while indicted by US courts for planning to assassinate US officials, "senior Obama administration officials declined to apply serious pressure on the Czech government to extradite him to the United States, even as Putin was lobbying aggressively against it."
Fayad managed to return to Lebanon, and is believed today to be back at his old job, providing Russian heavy weapons to Iranian-backed proxy groups in Syria. Safieddine, known to be Hezbollah's envoy to Tehran, was considered by the DEA team as one of the world's main cocaine smugglers.
"Hezbollah operates like the Gambino crime family on steroids, and [Safieddine] is its John Gotti," former DEA agent Jack Kelly, who established the taskforce, told Politico. "Whatever Iran needs, Safieddine is in charge of getting it for them."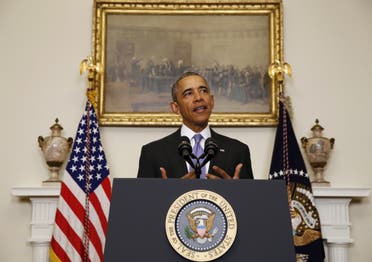 Obama administration
The Obama administration, however, thwarted measures seeking to prosecute Safieddine — even as the team produced eyewitnesses willing to testify how he'd overseen major weapons and drug deals — and eventually shut down Project Cassandra after the nuclear deal was sealed, as the report further elaborates.
An Obama spokesman denied any political objectives in the derailing of Project Cassandra, reiterating how a number of Hezbollah members were arrested at the time and parallel sanctions being leveled against the group.
What remains undeniable, however, is the fact that Obama most likely paved the path for Hezbollah, known as Iran's main terror offspring, to carry out its drug activities, all for the sake of pursuing an already deeply flawed nuclear deal.
ALSO READ: Trump will not ratify Iran nuclear deal as more sanctions are approved
The JCPOA, boasted by Obama and his administration as his foreign policy legacy, was merely able to pause Iran's march to obtain nuclear weapon. Without the United Nations nuclear watchdog, the International Atomic Energy Agency, being able to inspect all of Iran's sites, including the highly debated issue of military sites, there will never be fool-proof guarantees of Iran not being able to obtain atomic weapons.
The Obama oriented JCPOA – described in President Donald Trump's National Security Strategy as "an incomprehensibly bad" deal – also provided around $150 billion to Iran, most likely used to channel more state sponsor of terrorism and havoc across the region.
What's done is done. Needed now are meaningful measures by the Trump administration, US Congress and the international community to rein in Hezbollah's infamous activities and, more importantly so, target Iran's bellicosity as the root of all misery witnessed today across the Middle East.
______________________________
Keyvan Salami is an Iranian activist who has graduated from University of New York. With a passion for equal rights, his focus is Iran and the Middle East. Keyvan has contributed to many publications on a variety of issues concerning Iran and global terrorism, ballistic missile, and its violation of human rights. He tweets @SalamiKeyvan.