A former CNN and Fox News host whipped up a storm this month after saying inmates at Guantanamo Bay should be "shot in the head" to commemorate the month of Ramadan.
He had been discussing a heated global debate over force-feeding at the prison during the Muslim month of fasting.
While human rights groups and Muslim activists rallied before Ramadan to stop the feedings, the United States upheld its decision to carry on doing so during the holy month.
For many, the debate took a bleak turn, and for others, it became something to scoff at.
"We can't let them starve themselves to death? Damn right we can. We can also shoot them in the head, which is the other option and the one I'm for," former news host Glenn Beck said in his U.S. radio show on July 9 while discussing the fast and hunger strikes.
'Suppressing the strike'
As of July 15, the U.S. army classified 96 of the 166 Guantanamo prisoners as hunger-strikers, down from a peak of 106.
The first of these began their strike in February this year.
Before Ramadan, Guantanamo officials had said the feedings would be administered via a nasogastric tube, and would be carried out "before dawn and after sunset in order to accommodate their religious practices."
However, a Guantanamo attorney says the process attempts to "suppress the hunger strike" during Ramadan.
"Initially, they [Guantanamo authorities] put some people in semi-communal settings for Ramadan, but after a few days they... said anyone who didn't drop his hunger strike was going to go right back into isolation and would be on discipline," Cori Crider, a Guantanamo attorney for Reprieve, a London-based legal action charity, told Al Arabiya English.
"This is really about suppressing the hunger strike," she added.
After speaking to Yemeni inmate Samir Moqbel on the phone this week, Crider said he was "exhausted" from the force-feedings.
"Moqbel said he was being fed one time per night, and that there was no particular time. Sometimes it would be 11pm, sometimes midnight, sometimes just before the sun came up. He was exhausted.
"They've also switched the nutritional supplement to something that supposedly has more fiber in it, but Samir says it makes a lot of the guys sick and they're having a hard time keeping it down," she added.
Moqbel, who has been at the prison for more than 11 years, said Guantanamo guards are denying hunger-strikers the right to communal prayer during Ramadan.
Prisoners are also prohibited from taking their belongings into their cells, even their toothbrushes, he told Crider.
"Hunger-strikers feel engaging in a strike is a non-violent means of protest and the only way of being heard," Deborah Hyams, Amnesty International researcher on Israel and the occupied Palestinian territories, told Al Arabiya English.
'Hearsay'
In response to Crider's remarks, Pentagon spokesman Lt. Col. Todd Breasseale told Al Arabiya English that such statements "are simply incorrect."
The remarks "appear to be based purely on hearsay… Does Reprieve represent that they have doctors at Guantanamo who have access to the health records of the detainees in our charge?
"I just don't know how anyone without such access could make such an absurd claim with regards to detainee health," he added.
In reference to force-feeding during Ramadan, Breasseale said: "I'm afraid I have no idea what this formulation of words even means: 'the hunger strike is being suppressed during Ramadan.'
"I will say that the life-saving enteral feedings of those detainees who require it is consistently upheld as legal in our courts.
"We won't allow the detainees in our charge to choose to commit, or be peer-pressured into committing, suicide via starving themselves to death, nor will we allow the detainees in our charge to endanger their lives to the point of death in a similar manner," he added.
Experiencing a forced-feeding

At Guantanamo, the figure of exactly how many inmates are on hunger strike is disputed by human rights lawyers, who claim the army is deliberately underestimating the number.

Shaker Aamer, the last remaining British prisoner in Guantanamo, has tried twice to give his lawyer a list of hunger-strikers. Both times the names were censored, according to UK media reports.
Saudi-born Aamer has been held without charge in Guantanamo for 11 years. He is starving himself in protest at his indefinite confinement.
On June 14, he wrote a letter saying there were 120 prisoners on strike "for sure." The official count at the time was 104.

While Guantanamo officials have insisted they are adhering to human rights regulations, the process of force-feeding through a nasogastric tube - which is inserted through the nose, down the throat and into the stomach - is viewed as inhumane.
Earlier this month, U.S. rapper Mos Def, also known as Yasiin Bey, agreed to undergo the experience.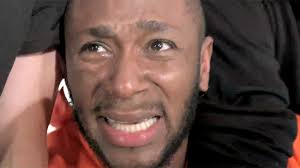 In a video made by Reprieve, a shackled Bey was seen struggling against the doctor's attempts to carry out the procedure.
Bey had asked the doctors to manipulate nothing, and reproduce the exact experience of the detainees as accurately as possible.
In an eyewitness account by Ben Ferguson for The Guardian, Bey appeared to be in excruciating pain.
"The doctor lubricated the tubing and without warning began feeding it up Bey's nose. He squirmed and spluttered. A second doctor held Bey's face in place as he began to yell out.
"Morrissey [a patron of Reprieve] adjusted his grip and locked his forearm around Bey's brow. The fight continued and grew in intensity. Bey freed one arm and writhed so hard the tubes fell out," Ferguson wrote.
'Two faces'
Rob Freer, the international secretariat for Amnesty International, told Al Arabiya English that even if the force-feedings do not stop the men observing Ramadan, the rights of the prisoners must be respected.
"While cultural values should be taken into account in detention policy, the priority must be to end, immediately, human rights violations."
Freer said Amnesty continues to "urge the U.S. authorities to investigate and address the prisoners' grievances and to ensure that all policies comply with international human rights law and international medical ethics rather than continuing practices that constitute the ill-treatment of prisoners."
On Wednesday, President Barack Obama's administration appealed a federal court order ordering the Pentagon to stop guards searching the genitals of Guantánamo detainees before and after they meet with their attorneys.
Crider said the Obama administration appears to have "two faces" on Guantanamo: "the one we see when President Obama makes a speech, and the one that the generals who really run the prison show to my clients."
The searches, a security procedure initiated in the last few months, include frisking of the groin and anal areas before detainees are taken from their cells to meetings or phone calls with their lawyers, and after they return, according to Reuters news agency.
"It's totally unnecessary for soldiers to grope my clients four times just so we can have a phone conversation, and worse, it's likely to cause huge resentment in the Muslim world," Crider said.
When asked about human rights concerns over the groin searches, Breasseale said: "All of the searches that we perform on detainees are both necessary and legal."